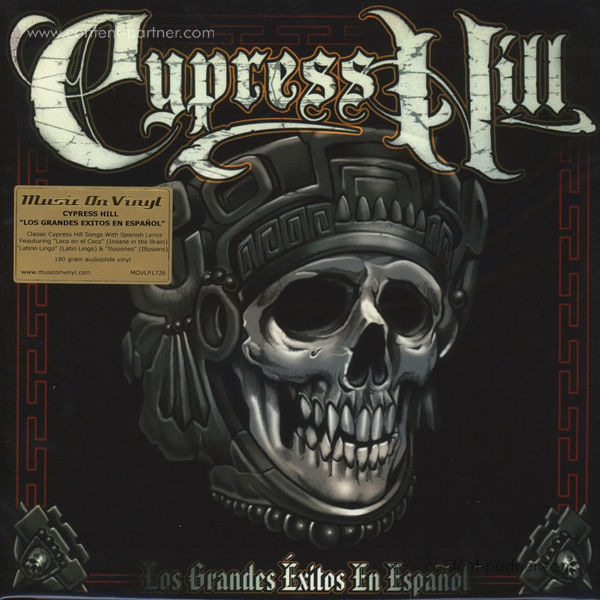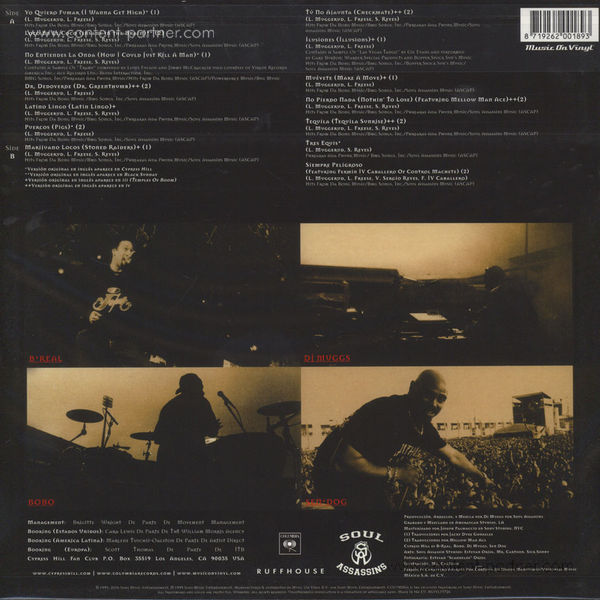 Los Grandes Exitos En Espanol (LP)
1.
Yo Quiero Fumar (I Wanna Get High)
---
2.
Loco En El Coco (Insane In The Brain)
---
3.
No Entiendes La Onda (How I Could Just Kill A Man)
---
4.
Dr. Dedoverde (Dr. Greenthumb)
---
5.
Latino Lingo (Latin Lingo)
---
6.
Puercos (Pigs) (Spanish Edit)
---
7.
Marijuano Locos (Stoned Raiders)
---
8.
Tú No Ajaunta (Checkmate)
---
10.
Muévete (Make A Move)
---
11.
No Pierdo Nada (Nothin' To Lose) feat Mellow Man Age
---
12.
Tequila (Tequila Sunrise)
---
14.
Siempre Peligroso feat Fermin IV Caballero)
---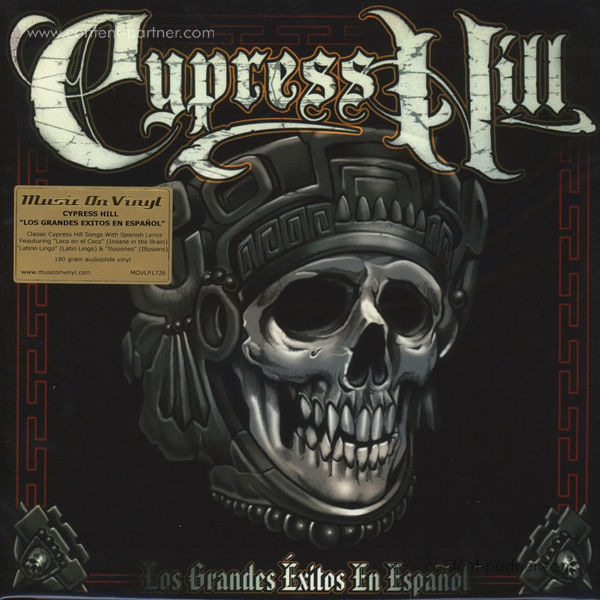 description
Los Grandes Éxitos en Español is a greatest-hits album in Spanish by Cypress Hill. With exception of the last track, which was previously unreleased, together with "Latin Lingo" and "Tres Equis" which appeared on Cypress Hill, the album features old songs with new Spanish lyrics.

Cypress Hill is an American hip hop group from South Gate, California. Cypress Hill was the first Latino American hip hop recording group to have platinum and multi-platinum albums. They are considered to be among the main progenitors of West Coast rap and hip hop in the early 90s, being critically acclaimed for their first four albums.