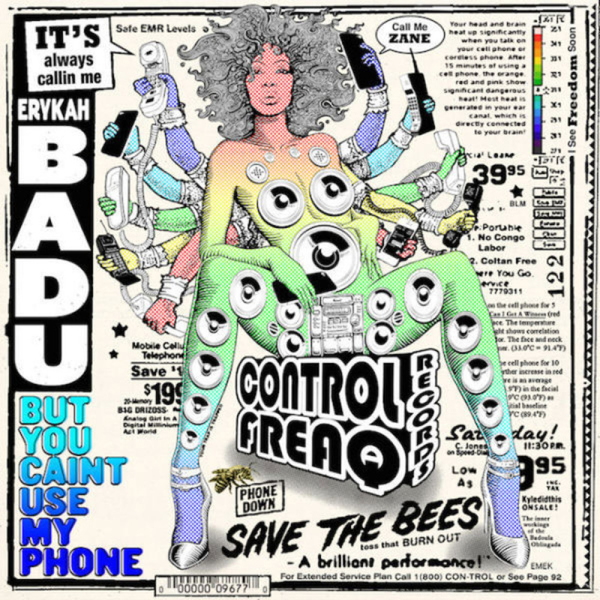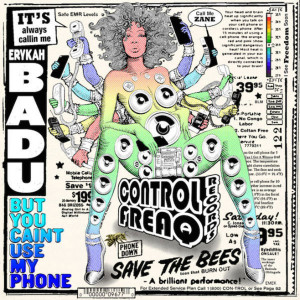 But You Caint Use My Phone (Vinyl)
To order please add to basket and proceed to check out
1.
Caint Use My Phone (Suite)
---
8.
What's Yo Phone Number / Telephone (Ghost Of Screw Mix)
---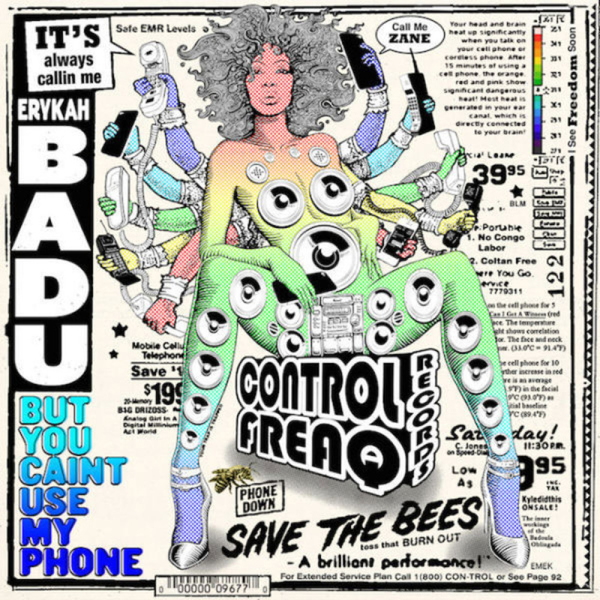 description
Die vierfache Grammy-Gewinnerin Erykah Badu overöffentlichte im Nov 2015 ihr neues Mixtape "But
You Caint Use My Phone".
Das insgesamt 11 Tracks umfassende Mixtape, ihre erste große Veröffentlichung seit dem Album "New
Amerykah Part Two (Return of the Ankh)" (2010), gibtg es nun endlich auch als Vinyl.
Mit dem Titel "But You Caint Use My Phone" bezieht sich Badu auf ihren Song "Tyrone", der 1997 auf
ihrem "Live"-Album erschienen war und sich damals als Radio-Hit entpuppt hatte. Das Mixtape, mit
dessen Ankündigung sie für massive Furore im Netz gesorgt hatte, nahm Badu binnen 12 Tagen in
einer intensiven Non-stop-Kreativphase auf, nachdem sie sich dazu entschlossen hatte, eine eigene
Version von Drakes "Hotline Bling" (später umbenannt in "Cell U Lar Device") für einen guten Freund
als Geburtstagsgeschenk einzusingen. Aufgenommen, geschrieben und abgemischt wurde das
gesamte Mixtape in Badus eigenem Homestudio in ihrer Heimatstadt Dallas, wo sie sämtliche Tracks
mit dem Produzenten Zach Witnessin einspielte.