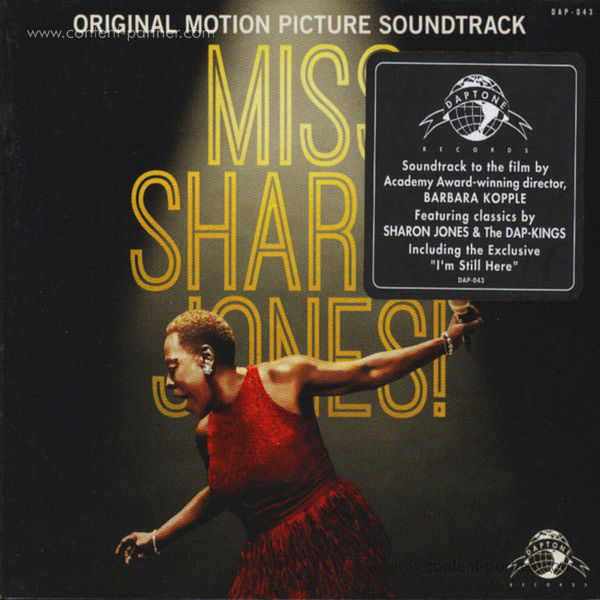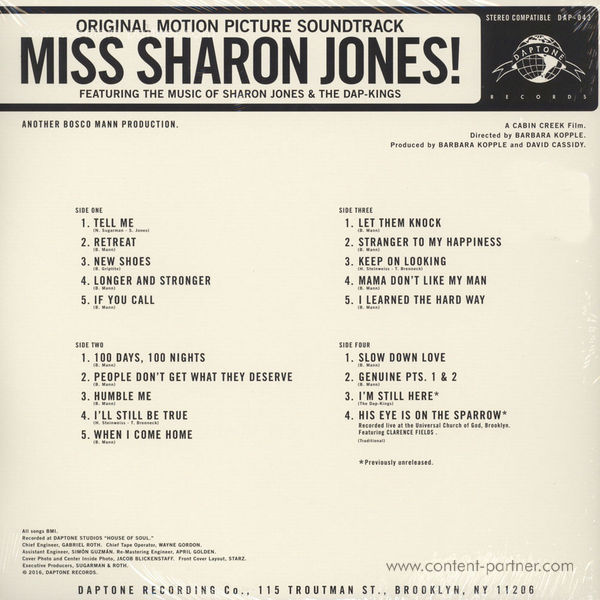 Miss Sharon Jones! (2LP+MP3)
7.
People Don't Get What They Deserve
---
12.
Stranger To My Happiness
---
14.
Mama Don't Like My Man
---
15.
I Learned The Hard Way
---
17.
Genuine (Parts 1 & 2)
---
19.
His Eye Is On The Sparrow
---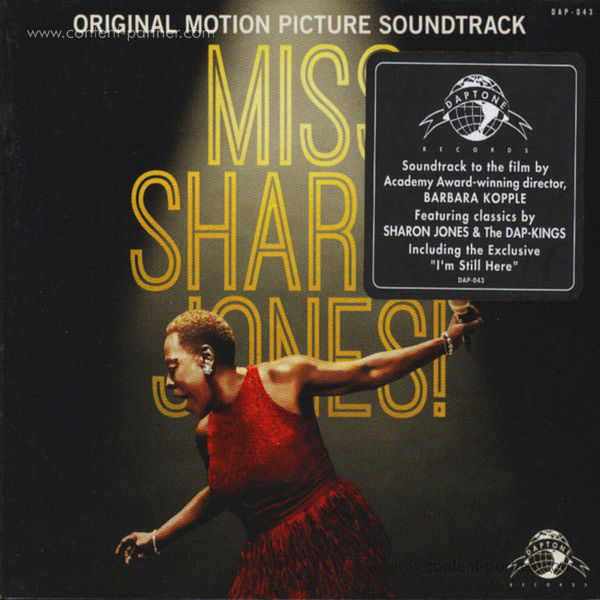 description
Der Film der zweifachen Oscar-Preisträgerin Barbara Kopple begleitet die dynamische Frontfrau bei ihrem Kampf gegen den Krebs im Jahr 2013 und auf ihrer triumphalen Rückkehr auf die Bühne mit dem Release von "Give The People What They Want". Der Soundtrack besteht aus Klassikern von Sharon Jones & The Dap-Kings: von frühen Singles auf "Daptone" bis zu Songs vom Album "Give The People What They Want" von 2014. Der Song "I'm Still Here" ist exklusiv auf dem Album zu hören. So wie der Film gewährt auch der Soundtrack einen intimen und ehrlichen Einblick in das Leben einer Frau, die sich weigert, auf ihre Kämpfe reduziert zu werden. Kurz: Dieses Album ist die perfekte Ergänzung zu einem wirklich außergewöhnlichen Film!