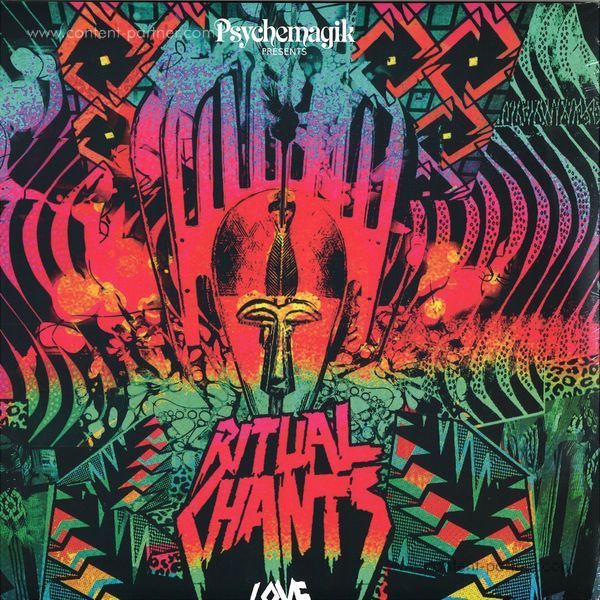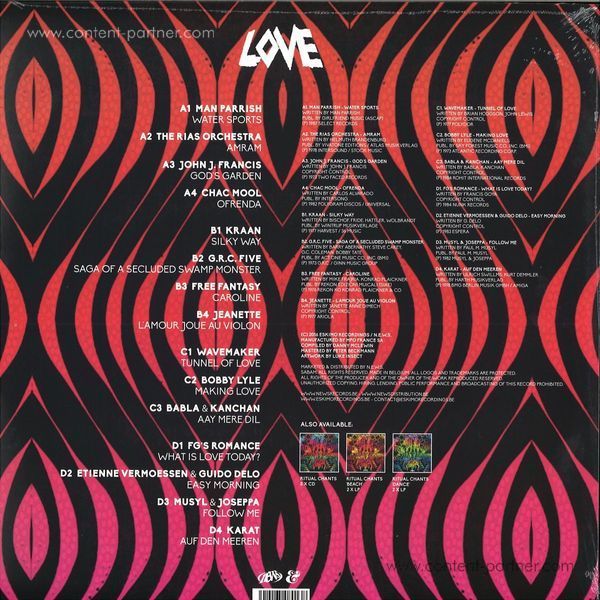 To order please add to basket and proceed to check out
1.
Man Parrish - Water Sports
---
2.
The Rias Orchestra - Amram
---
3.
John J. Francis - God's Garden
---
6.
G.r.c. Five - Saga Of A Secluded Swamp Monster
---
7.
Free Fantasy - Caroline
---
8.
Jeanette - L'amour Joue Au Violon
---
9.
Wavemaker - Tunnel Of Love
---
10.
Bobby Lyle - Making Love
---
11.
Babla & Kanchan - Aay Mere Dil
---
12.
Fg's Romance - What Is Love Today
---
13.
Etienne Vermoessen & Guido Delo - Easy Morning
---
14.
Musyl & Joseppa - Follow Me
---
15.
Karat - Auf Den Meeren
---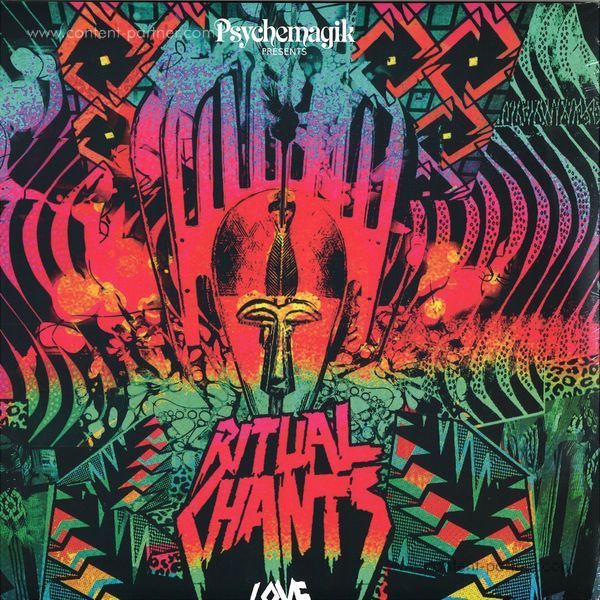 description
(part 1 of 3) 'Ritual Chants' is a stellar earthbound and outer space odyssey spanning 3 chapters, respectfully embellishing Psychemagik's taste and passion for the wonderful, the sublime and very often unusual.

Ritual Chants skilfully shows insights into applying retro finds into a contemporary setting, much of the material acquired via world tours and capturing the excitement of finding lost jewels and sharing them to crowds across the planet.

Compiled by Danny McLewin, the renowned record digger of the duo, the compilation is carefully programmed and sequenced into 3 themes: Beach, Love & Dance, all of which tenderly demonstrate curious ears with a respectful nod to the past and the future via such touchstones as the pre-new age emanations of 'Water Sports' by Man Parrish, a beautiful tranquil and cascading synth poem which soothes and pulses, and the sublime and haunting 'God's Garden' by John J. Francis, which hints at a forthcoming new age of thinking.

Psychemagik are unique in their perspective, not only is their ability to seek out rare musical treasures from the worldwide musical domain astounding, but there's also a supernatural nature to their curation. They are a duo as infamous for their production technique as their DJ skills, their prolific edits laced with subtle studio production re-interpreting vintage gems and giving them a contemporary bounce. Mixmag named them their 'Stars Of 2012' and their remix output includes Bryan Ferry, Roisin Murphy, Noel Gallagher, Haim, Azari & III, Wang Chung, Paul Weller and Metronomy, with FACT mag summing up their skills best when they observed their "ear for mind-expanding dance floor mysticism".