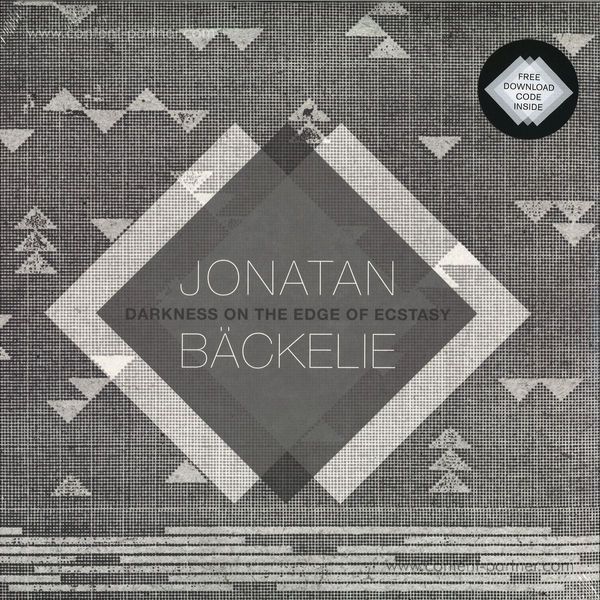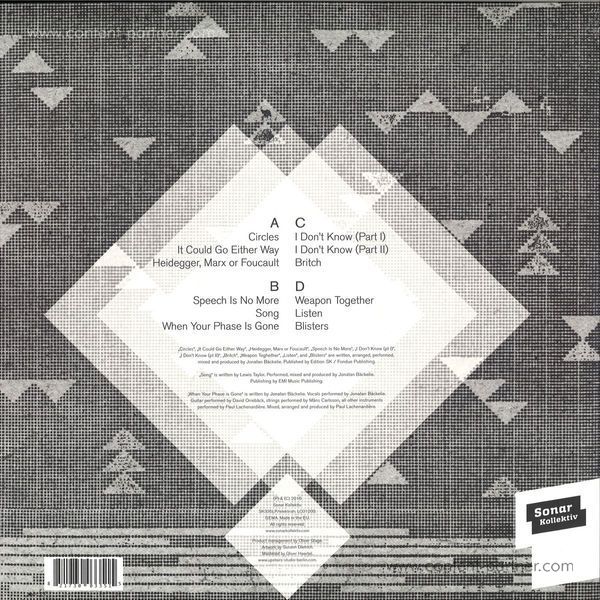 Darkness On The Edge Of Ecstasy (2LP+DL)
To order please add to basket and proceed to check out
2.
It Could Go Either Way
---
3.
Heidegger, Marx Or Foucault
---
6.
When Your Phase Is Gone
---
8.
I Don't Know (Part II)
---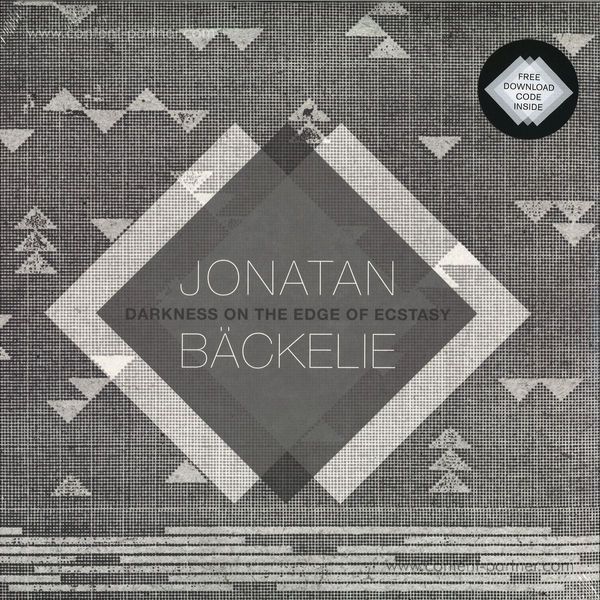 description
Die schwedische Ausnahmestimme mit durchdachtem und variantenreichem Pop-Album.

"Darkness On The Edge Of Ecstasy" als Debütalbum zu bezeichnen, wird Jonatan Bäckelie nur halb gerecht.
Tatsächlich ist es das erste Album, das der Sänger aus Göteborg unter eigenem Namen veröffentlicht, aber
Bäckelie ist kein Newcomer. Unter seinem Alias Ernesto brachte er bereits vier Jazzalben und als Pinku
Vääty bzw. Jong Tan Bäckelie schon diverse elektronische Produktionen in Umlauf. On top hat der Schwede
als Gastsänger zahlreiche Releases mit seiner Ausnahmestimme veredelt, so zum Beispiel Alex Barcks
Debütplatte "Reunion", die im Übrigen mit "Darkness On The Edge Of Ecstasy" die Berliner Labelheimat
Sonar Kollektiv teilt. Wie der Titel schon vermuten lässt, handelt es sich hierbei um ein düsteres, jedoch kein
pessimistisches Werk. Die zwölf von Bäckelie überwiegend selbst produzierten, arrangierten und
aufgenommenen Songs bilden eine moderne Collage hoch emotionaler Popsongs. Die haben mal treibenden
Clubcharakter ("Circles"), mal gleiten sie bassgetrieben und mit weiten Synthie-Flächen ins Balladenhafte ("It
Could Go Either Way"). "Song" ist inspiriert von der Blue-eyed-Soul-Legende Lewis Taylor, und bei "When
Your Phase Is Gone" sind Paul Lachenardière, David Orrebäck (Gitarre) und Mans Carlsson (Geige) mit von
der Partie. Unterm Strich ein geschmackvolles und facettenreiches "Debüt".