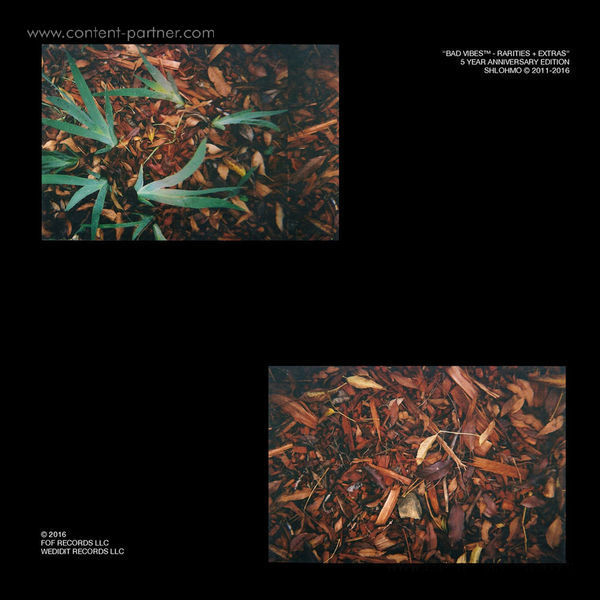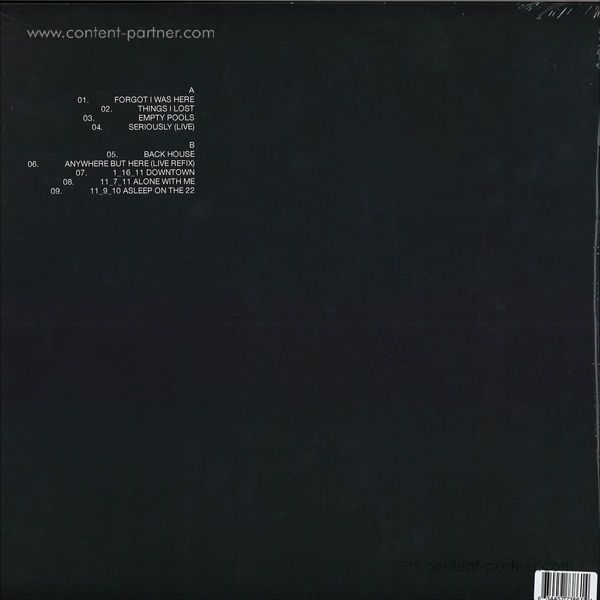 Bad Vibes (Rarities+Extras)
genre:
Electro / Electronic
To order please add to basket and proceed to check out
6.
Anywhere But here (Live Refix)
---
9.
11_9_10 Asleep On the 22
---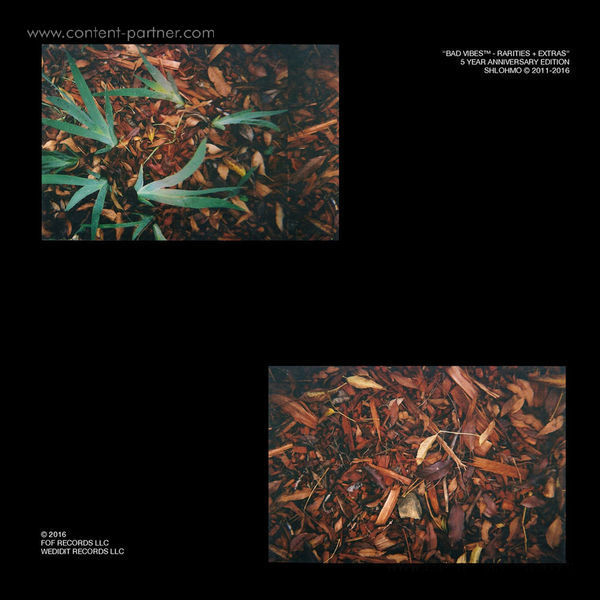 description
12'' mit unveröffentlichtem Material: B-Seiten, Demos und Outtakes.

Vielen gilt Shlohmos Debütalbum "Bad Vibes" von 2011 als Sternstunde der Pop-Geschichte. Sein extrem
abgeklärter Lo-Fi-Mix aus M83 und DJ Shadow ließ gar nicht erahnen, es hier mit einem gerade mal 21-
jährigen Novizen zu tun zu haben. Stellvertretend für eine ganze Riege an Kritikern befand Alexander Mattern
seinerzeit auf BLN.fm: "Shlohmos Werke begeistern nicht durch überbordende Extravaganz. In der einfachen,
unaufgeregten Form liegt ihre Schönheit. In dieser Nische hat er sich sein eigenes kleines Reich geschaffen
und den passenden Soundtrack zum Ende der Spätsommer-Liebelei geschrieben, der mehr mit Blues als
elektronischer Tanzmusik gemein hat. Diese Einfachheit macht aus 'Bad Vibes' ein ganz großes Album." Zum
fünfjährigen Jubiläum bringt Shlohmos Label Friends of Friends eine 12'' mit unveröffentlichten B-Seiten,
Demos und Outtakes der "Bad Vibes"-Sessions heraus. Das macht neun Raritäten und Extras, die für Fans
einfach unverzichtbar sind.