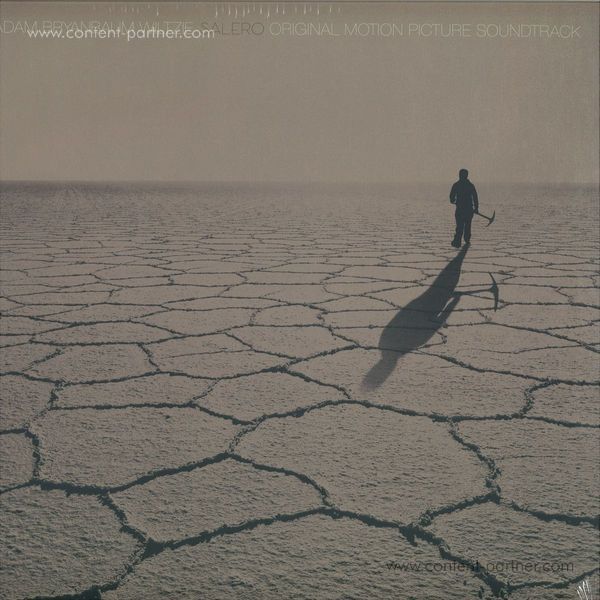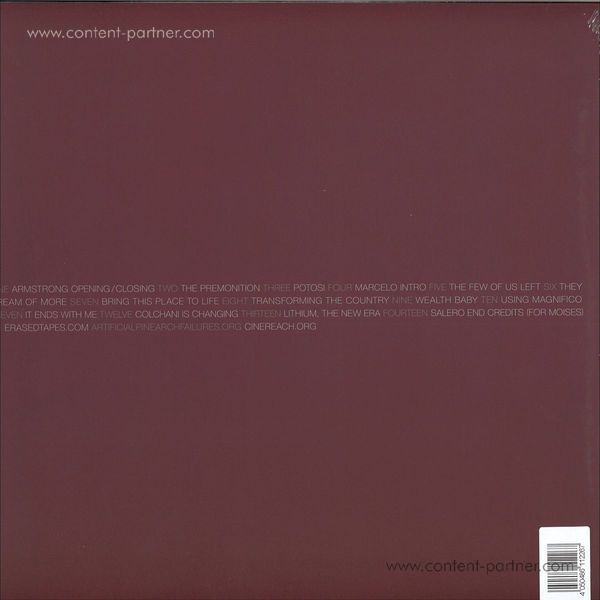 Salero (O.S.T.) (LP + DL)
To order please add to basket and proceed to check out
1.
Armstrong Opening/closing
---
7.
Bring This Place To Life
---
8.
Transforming The Country
---
14.
Salero End Credits (For Moises)
---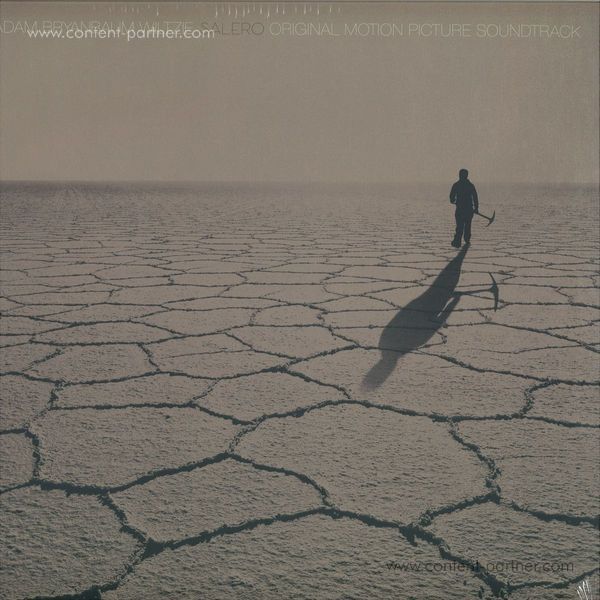 description
Schauplatz Salzwüste: Mystischer Soundtrack zu einer untergehenden Welt.

Adam Bryanbaum Wiltzie ist die kreative Kraft hinter A Winged Victory For The Sullen und Stars Of The Lid.
Auf sein Konto gehen diverse Soundtracks für Spielfilme, zum Beispiel Jail Lesperts "Iris" und "The Yellow
Birds" von Alexandre Moors. Mit dem Score für "Salero" liefert Wiltzie nun jedoch die Filmmusik für einen
Dokumentarfilm ab. Der Film von Mike Plunkett spielt in der bolivianischen Salar de Uyuni, der größten
Salzwüste der Welt. Mit seiner Kamera folgt er den regionalen Saleros, die seit Generationen Salz abbauen
und sich dadurch trotz der kargen Landschaft ihren Lebensunterhalt verdienen können. Noch, denn unter der
verdunsteten Erdoberfläche wurden große Lithiumreserven entdeckt, die in immer größerem Stil abgebaut
werden. Die Ausbeutung der Umwelt bleibt naturgemäß nicht ohne Folge auf die Einheimischen und deren
Traditionen. Wiltzies Soundtrack begleitet die ausgedehnten und kompromisslosen Bilder des Regisseurs
meisterhaft. "Es war mir eine Freude, Filmmusik zu diesem fesselnden Ort des endlosen, schimmernden
Salzes kurz vor seinem drohenden Untergang zu schreiben", so der Musiker. Während Gitarre, Perkussion
und Streicherensemble in dessen belgischen Studio eingespielt wurden, nahm er die Orchestereinspielungen
im ungarischen Magyar Studio #22 mit dem Budapest Art Orchestra auf.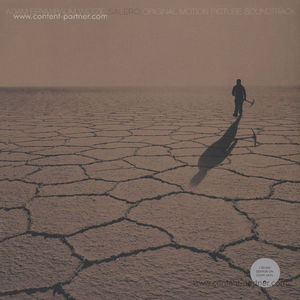 Soundtrack / Film
Adam Bryanbaum Wiltzie
Erased Tapes
€22.99