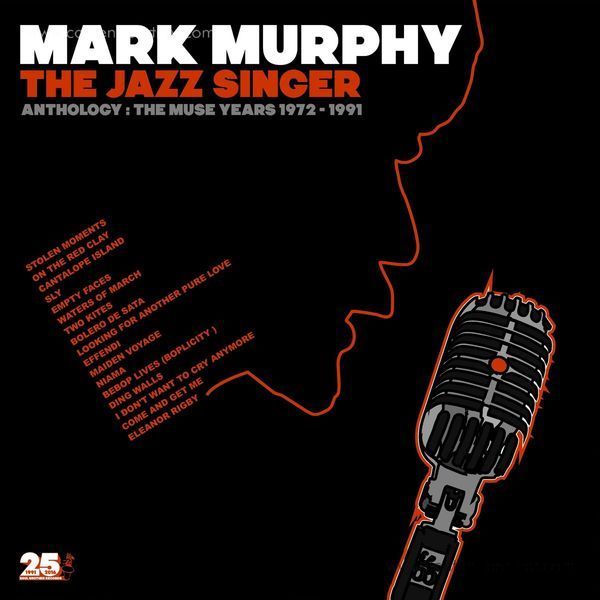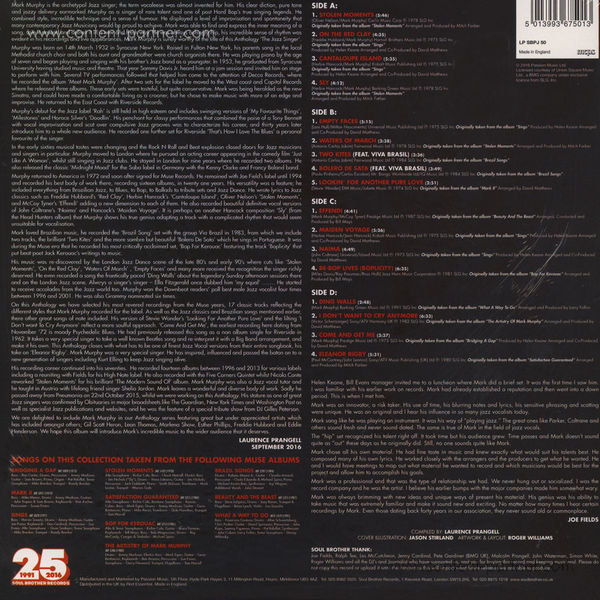 The Jazz Singer - Anthology: Muse Years 1972-1991
9.
Looking For Another Pure Love
---
13.
Bebop Lives (Boplicity)
---
15.
I Don't Want To Cry Anymore
---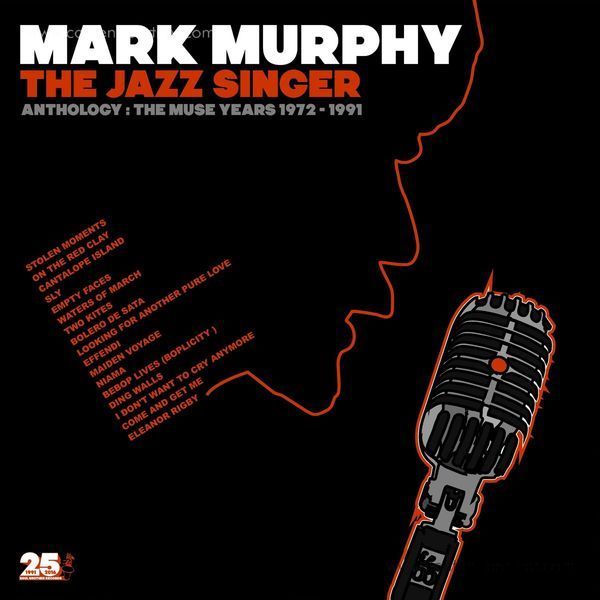 description
Top-Werkschau des legendären US-Jazz-Sängers Mark Howe Murphy mit 17 Songs aus seinen 16 Alben für Muse Records. Mit exzellenten Vocalversionen legendärer Jazz-Klassiker wie "Cantaloupe Island" (Herbie Hancock) oder "Stolen Moments" (Oliver Nelson), Re-Interpretationen brasilianischer Songs von Antonio Carlos Jobim ("Two Kites") und Milton Nascimento ("Empty Faces"), Songs von Stevie Wonder ("Looking For Another Pure Love") und den Beatles ("Eleanor Rigby" im Big-Band-Arrangement). Seine Eigenkomposition "Ding Walls" über die Londoner Nu-Jazz-Szene erscheint hier erstmals auf Vinyl.