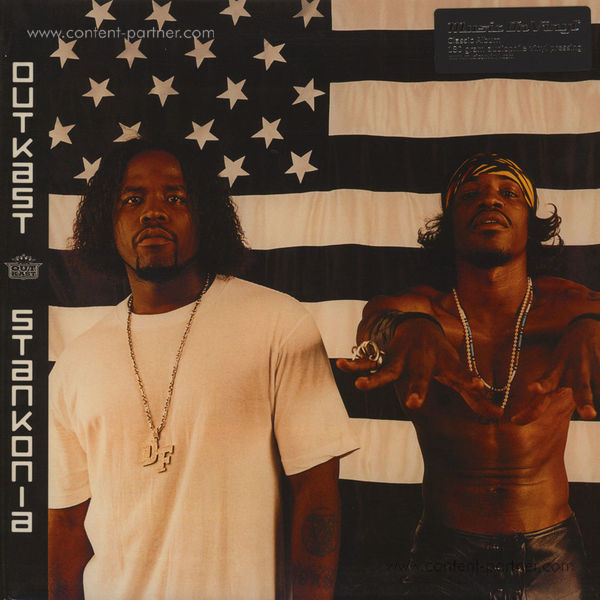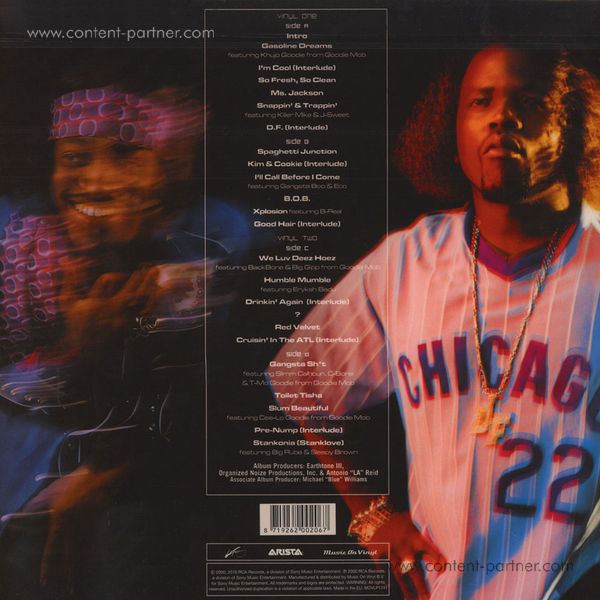 To order please add to basket and proceed to check out
2.
Gasoline Dreams feat Khujo Goodie From Goodie Mob
---
6.
Snappin & Trappin feat Killer Mike & J-Sweet
---
9.
Kim & Cookie (Interlude)
---
10.
I'll Call Before I Come feat Gangsta Boo & Eco
---
13.
Good Hair (Interlude)
---
14.
We Luv Deez Hoez feat Backbone & Big Gipp From Goodie Mob
---
15.
Humble Mumble feat Erykah Badu
---
16.
Drinkin Again (Interlude)
---
19.
Crusin In The Atl (Interlude)
---
20.
Gangsta Sh*t feat Slimm Calhoun, C-Bone & T-mo Goodie From Goodie Mob
---
22.
Slum Beautiful feat Cee-Lo Goodie From Goodie Mob
---
24.
Stankonia (Stanklove) feat Big Rube & Sleepy Brown)
---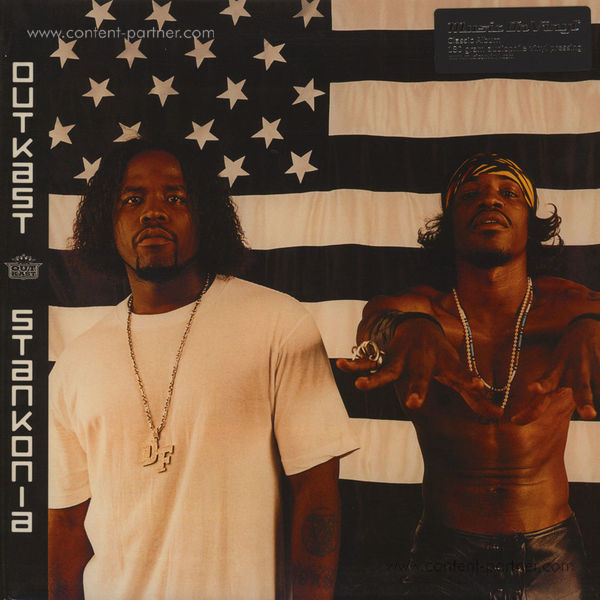 description
180 GRAM AUDIOPHILE VINYL INCLUDES INSERT GRAMMY AWARD WINNING ALBUM FEATURING THE NUMBER 1 HIT SINGLE "MS.

JACKSON" Stankonia is the fourth studio album by André 3000 and Big Boi, known together as OutKast.

While OutKast's previous albums were considered to be laid-back, mellow efforts, Stankonia contains faster, more high-energy tempos, partially to reflect the "chaotic times" and drug-related incidents at the turn of the 21st century.

"B.O.B", "So Fresh, So Clean" and "Ms. Jackson" were huge hit singles. "Ms. Jackson" became the group's first single to reach number one on the Billboard Hot 100.

At the 2002 Grammy Awards, OutKast won Best Rap Album for Stankonia and Best Rap Performance by a duo or group for "Ms.

Jackson". Throughout the years, Stankonia has been regarded by many to be one of the greatest hip-hop albums of all time and went certified platinum throughout the globe.