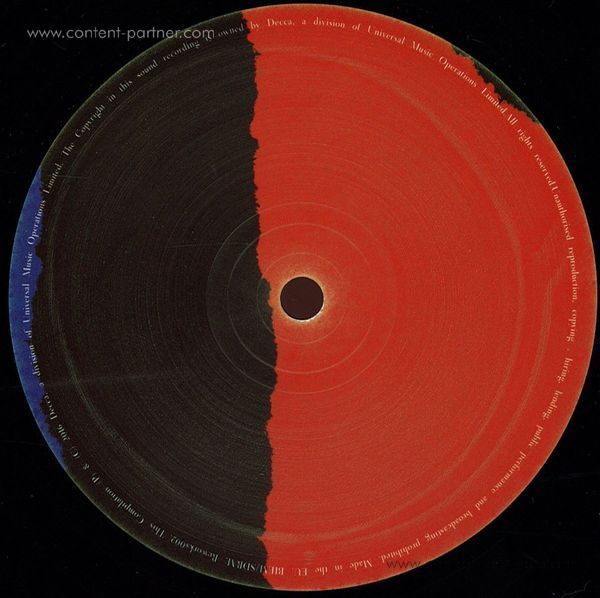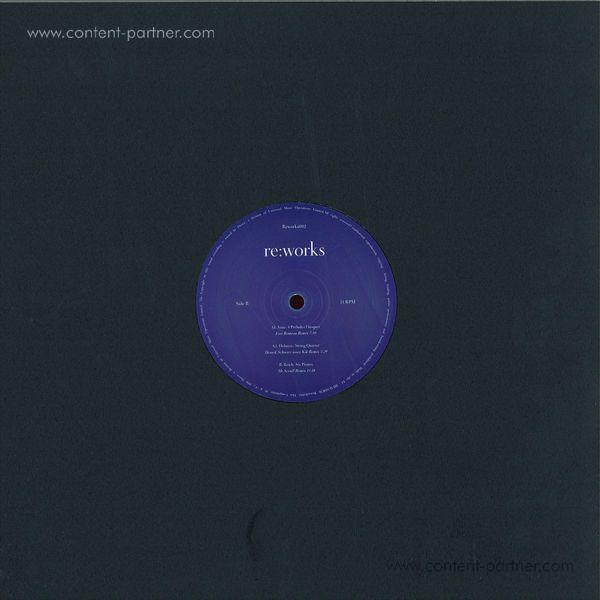 Reworks Vol. 2 (henrik Schwarz / Mr. Scruff...)
To order please add to basket and proceed to check out
1.
Satie - 4 Preludes Flasques (Fort Romeau Rework)
---
2.
Debussy - String Quartet (Assez Vif Et Bien Bien Rythme) - Henrik Schwarz Azzez Kik Rework
---
3.
Reich - Six Pianos (Mr Scruff Extended Rework)
---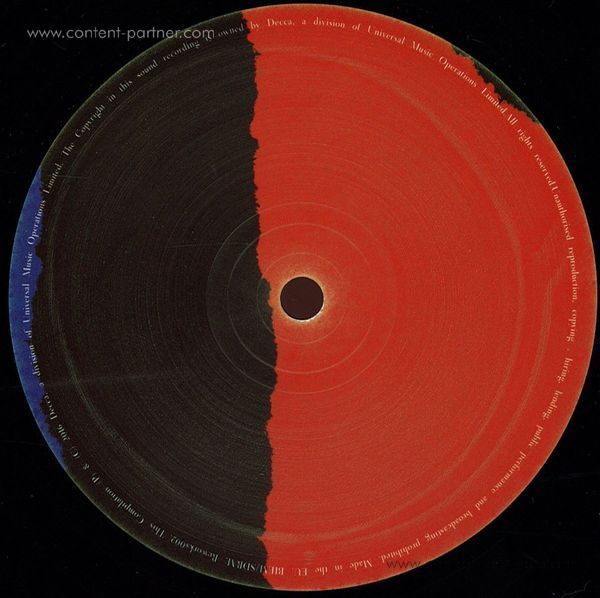 description
Re:works is the result of a groundbreaking project that sees the rich catalogue of Decca Classics being opened to some of the world's foremost electronic producers, seeking to further establish the common ground between the historic and modern day aspects of musical composition.
Ranging from the experimental to the more recognisable 4/4 structures of house and techno, Re:works elicits the full range of emotion - from the heartbreaking to the ecstatic.
Taking on Satie's celebrated 'Gnossienne No.1', former Planet Mu and Ninja Tune artist Starkey starts with little more than the stripped-back piano of the original piece, before steadily building to an epic peak through increasingly frenetic percussion and soaring florescent synths.
Also included on EP 2 is Henrik Schwarz's version of Debussey Azzez 'Vif Et Bien', a dramatic restructuring of the many string parts for a unclassifiable record that is by turns playful and intensely dramatic. This "Azzez Kik Rework" version by Henrik is exclusive to the vinyl pressing. Finally, Mr. Scruff's gleefully idiosyncratic 14-minute reinterpretation of Reich's 'Six Pianos' creates an ever-evolving piano loop, sporadically dotted with neon-flecked glitches and harnessed by a chugging 4/4 beat.