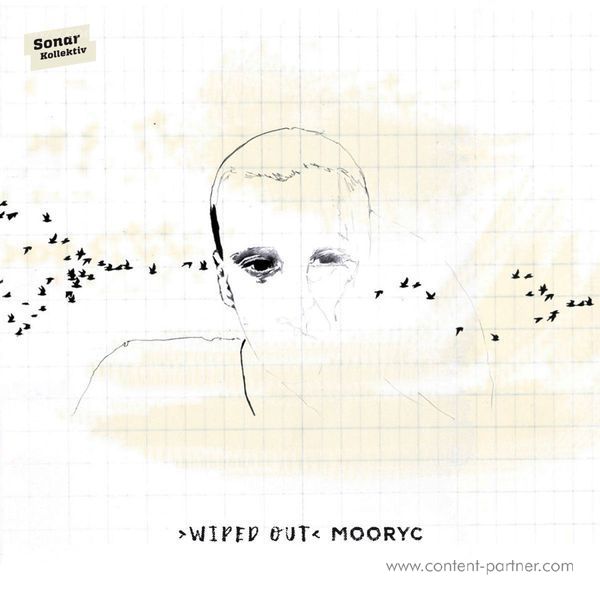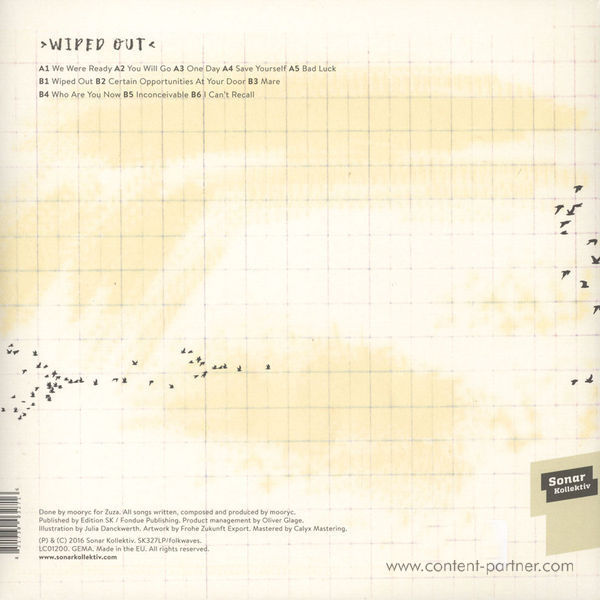 To order please add to basket and proceed to check out
7.
Certain Opportunities At Your Door
---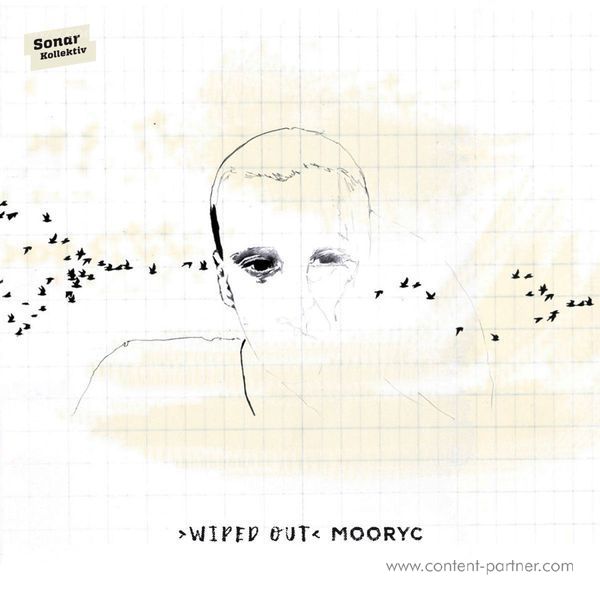 description
Gitarre plus Gesang: Pop-Miniaturen für herbstliche Sonntagnachmittags-Spaziergänge.

Liebhaber elektronischer Tanzmusik kennen Mooryc in erster Linie durch seine sanften, dezent
schwermütigen, aber durchaus tanzbaren Indietronic- und House-Veröffentlichungen beim Label Freude am
Tanzen (Jena). Doch der aus dem polnischen Poznan stammende Maurycy Zimmermann pflegt auch noch
eine andere, stillere, sozusagen dem Dancefloor abgewandte Seite. Und die präsentiert uns der Wahl-
Berliner auf "Wiped Out", das via Sonar Kollektiv als Vinyl mit beiliegender CD in die Läden kommt. Wie man
sich also denken kann, sind Beats & Co. auf Moorycs drittem Langspieler Mangelware, sie kommen lediglich
in zwei Tracks zur Geltung. Überwiegend werden die insgesamt elf Stücke durch zuckersüße, unprätentiöse
und melodische Gitarrenfiguren sowie die wunderschöne Stimme Moorycs geprägt. Das ergibt unterm Strich
verträumte Pop-Miniaturen, die sich nicht entscheiden können, ob sie lieber bei Folk oder Electronica
andocken möchten, aber so oder so als Soundtrack für herbstliche Sonntagnachmittags-Spaziergänge im
raschelnden Laub durchgehen.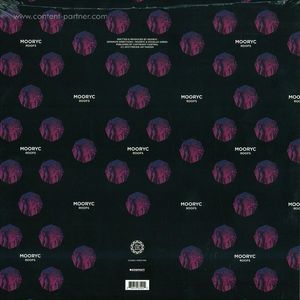 House
Mooryc
freude am tanzen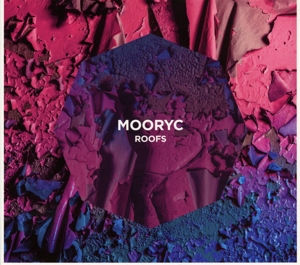 Electronica / Dance Music
mooryc
freude am tanzen