To order please add to basket and proceed to check out
description
What you have in your hand is Tappa Zukie's legendary 'Escape from Hell' album.
Originally released in 1977 as a dub follow up to Tapper's exceptional 1976 release 'Tappa Zukie in Dub' (JRLP044).
The 'In Dub' album was cut using the great talents of engineer Philip Smart, but when the tracks were pulled together for its follow up 'Escape to Hell' Philip Smart had left Jamaica for New York and his replacement at the controls was Prince Jammy.Who had just returned from Canada at the request of King Tubby himself.
The purpose was to fill Mr. Smarts position.
Tapper was definitely in good hands and at the time he would tell the Prince was soon to become King Jammy due to his outstanding studio work.
The 'Escape from Hell' set was initially overlooked more to the fact of the small numbers of its original pressing.The album makes great use of Tapper's extraordinary Channel One rhythms cut with Sly and Robbie's The Revolutionary's Band.
Great rhythms matched the magic from King Tubby's studio at the hands of Prince Jammy.
We added the cd release for this album and at Tappers request some alternative dubs and tracks that seem to compliment this set.
So drop the needle on this great album and judge for yourself..
....A FINE ALBUM CUT IN FINE STYLE...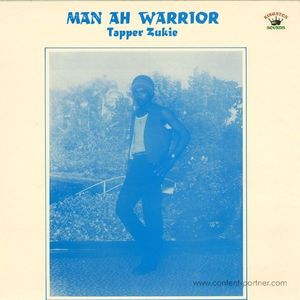 Reggae
Tapper Zukie
Kingston Sounds
€16.99
Dancehall
Tapper Zukie
Kingston Sounds
€16.99
Reggae
Tapper Zukie
Kingston Sounds
€14.99