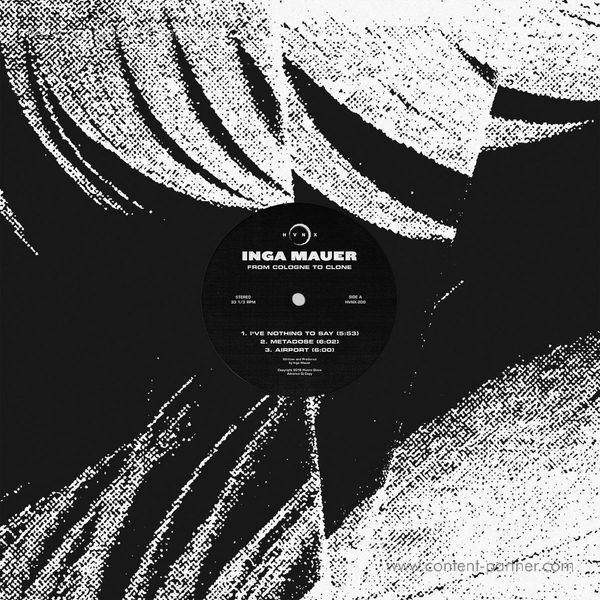 To order please add to basket and proceed to check out
6.
Cologne Clone Ve Nothing To Say
---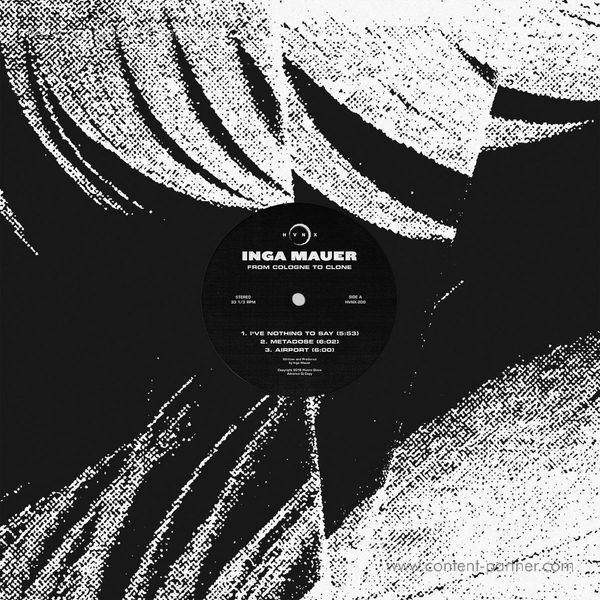 description
Inga Mauer loves trains. "It's a fantastic chance to be nowhere", she says. From Cologne To Clone is, in many ways, a celebration of this nomadic sense of existence. "I don't need a home, only a studio", she confirms. Recorded in a period when Inga lived between Cologne and Rotterdam, home to the famed Clone Records shop (hence the title), the music on this EP is inspired both by the emptiness you suffer in futile non-places such as airports and the chasm you experiment in majestic scenarios as a Russian forest. Both by solitary travels and first encounters with machines you always wanted to touch like an 808. Six tracks constructed with razor-sharp drum-machines, penetrating synth sequences and estranged vocals. Raw sounds that capture the type of clairvoyance that one can only feel when in transit, far from the chains of our comfort zones. From Cologne To Clone is much more than a train journey. It's an introspective voyage to a beautifully warped soul. A reminder that, in fact, sometimes you only need your self-expression to feel at home.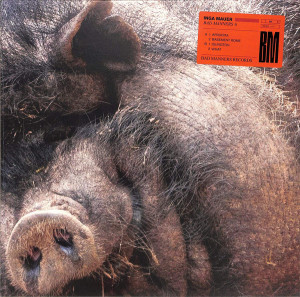 Techno
Inga Mauer
Bad Manners
€10.49
Tech-House
Inga Mauer
shtum
€9.65