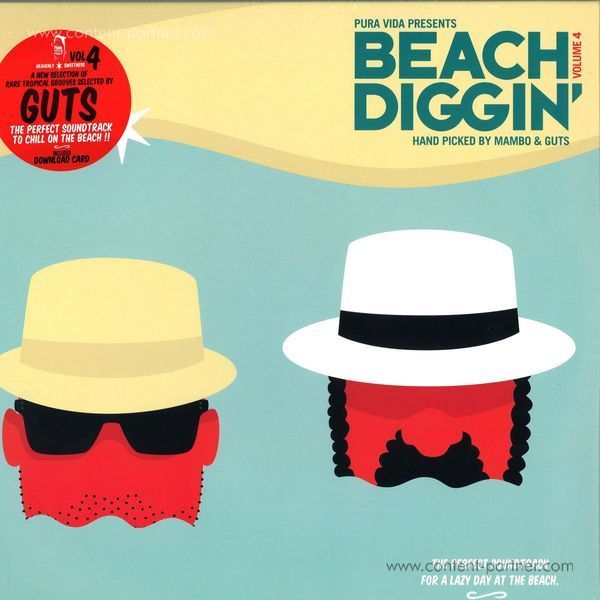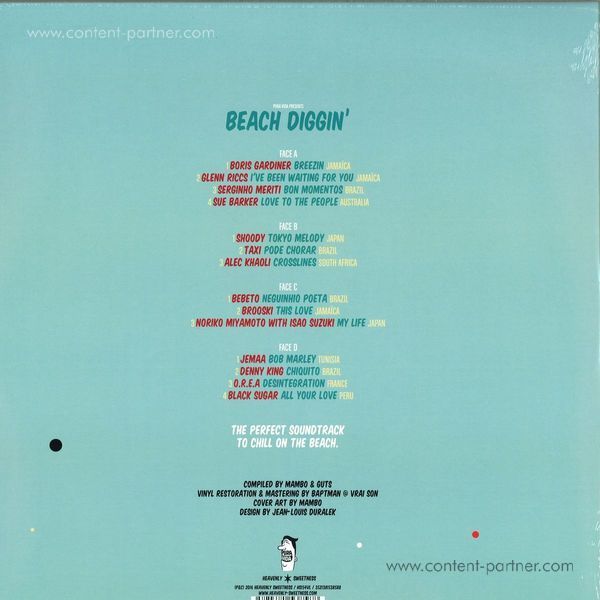 Beach Diggin' Vol. 4 (2LP+DL)
To order please add to basket and proceed to check out
1.
Boris Garbiner Happening - Breezin
---
2.
Glenn Riccs - I've Been Waiting For You
---
3.
Serginho Meriti - Bons Momentos
---
4.
Sue Barker - Love To The People
---
7.
Alec Khaoli - Cross Lines
---
8.
Bebeto - Neguinho Poeta
---
10.
Noriko Miyamoto - My Life
---
12.
Denny King - Chiquito
---
13.
Black Sugar - All Your Love
---
14.
O.r.e.a. - Désintegration-FranceO.r.e.a. - Désintegration-France
---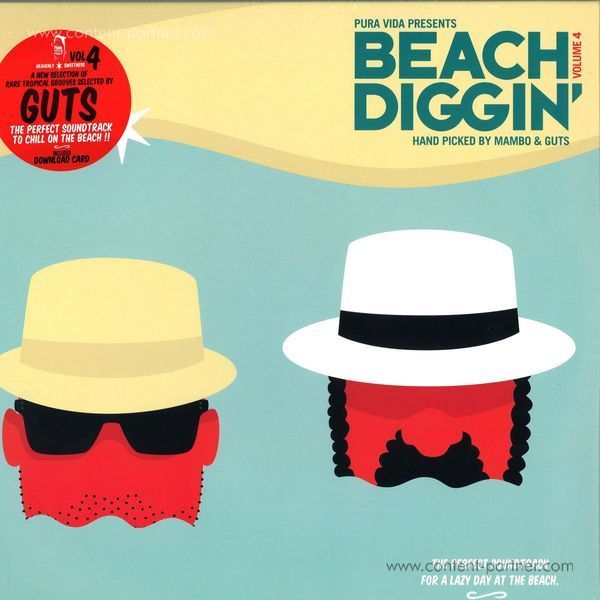 description
For the fourth edition, the duo left behind their perennial favorite, Trinidad and Tobago, and headed for Jamaica and Brazil, trekked across South America to Peru, navigated across the Pacific to Japan, down to Australia, and then set sail for South Africa, went overland up to Tunisia, and finally put down their bags in France.
Along their perambulations around the globe, they handpicked a number of rare and often unique pearls that they found, at times in damaged shells, at others barely surviving in abused, large record collections. Guts and Mambo patiently selected these tracks with the intent of creating a vinyl barrier reef, an atoll of sound safe from the rising tide of noise pollution that the music industry spews forth every summer.

The 2016 edition once again treats listeners to an incredible diversity of styles and ambiences, ranging from jazz-funk to samba-rock, disco, soul, and reggae. Because in the end, the geographic origin matters little. Even if the golden triangle of Brazil, Jamaica and Trinidad & Tobago remains the largest supplier, "Beach Diggin'" is above all a way of being, a way of living the moment and life in general to the fullest. Permanent coolitude on the BPM, fast or slow, an epicureanism that is equally at ease whether its produced with a sense of Amazonian luxuriousness or the sparse comfort of a deserted beach, a reserve of a few degrees of heat to put on the turntable when it gets cold outside.
So, it's not surprising that tracks from Eastern Europe, North Africa, or the US have quickly received their stamp of approval. In this fourth compilation, just as in the previous three, the rule remains: "Beach Diggin'" still is a state of mind.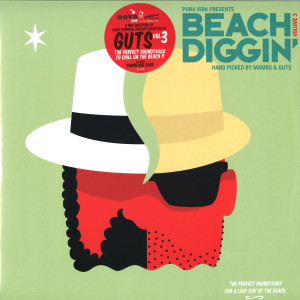 Disco / Cosmic
Mambo & Guts present
Heavenly Sweetness
€24.99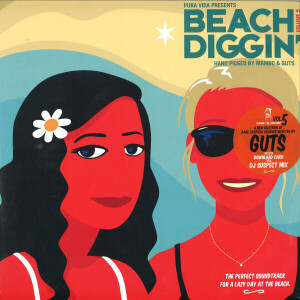 Lounge / Easy Listening
Mambo & Guts Present
Heavenly Sweetness
€19.99