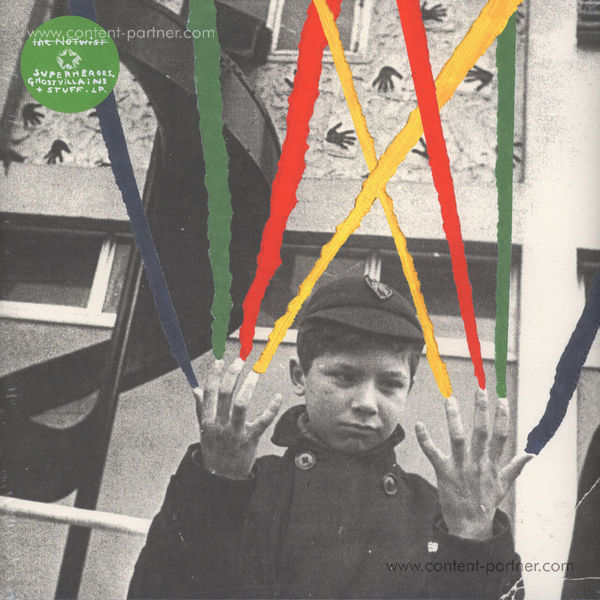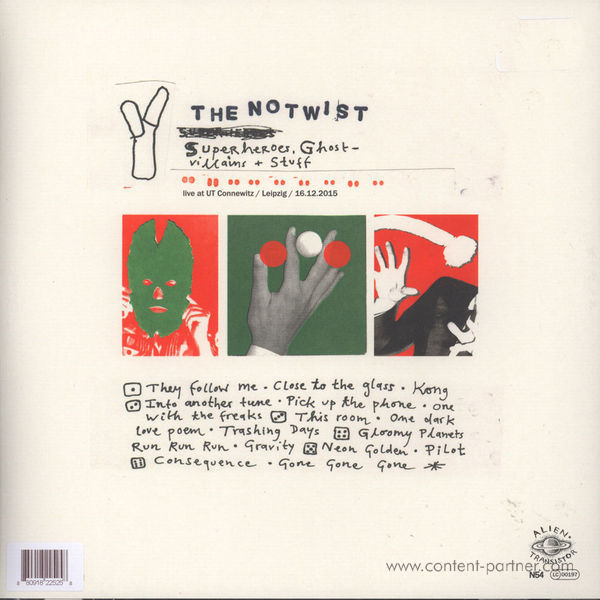 Superheroes,Ghostvillains And Stuff (3LP+MP3)
To order please add to basket and proceed to check out
2.
Close To The Glass (Live)
---
4.
Into Another Tune (Live)
---
5.
Pick Up The Phone (Live)
---
6.
One With The Freaks (Live)
---
8.
One Dark Love Poem (Live)
---
10.
Gloomy Planets (Live)
---
16.
Gone Gone Gone (Live)
---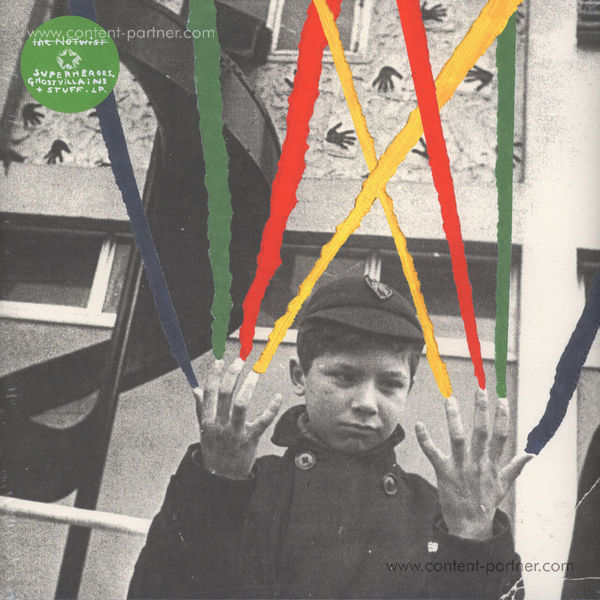 description
Seit nunmehr drei Dekaden sind die Brüder Markus und Micha Acher in zahlreichen Inkarnationen und
Interaktionen unterwegs. The Notwist blieb dabei immer das konstante Mutterschiff. Das vorliegende Album
ist nun das Dokument der Live-Umsetzung dieser Klang gewordenen Vision, aufgenommen mit Andi Haberl,
Max Punktezahl, Karl Ivar Refseth und Cico Beck am 16. Dezember 2015, dem zweiten von drei
ausverkauften Abenden im ehemaligen Lichtspielhaus UT Connewitz zu Leipzig. "Superheroes, Ghostvillains
& Stuff" ist ein hautnahes Konzerterlebnis und gleichzeitig das definitive The Notwist-Album. Bis auf eine
Reminiszenz an die lauten Jahre - "One Dark Love Poem" vom Album "Nook" - speist sich das Programm
aus den drei Alben "Neon Golden", "The Devil, You + Me" und "Close To The Glass", und scheut sich nicht,
Hits zu liefern. Die sich allerdings organisch erweitert und neu interpretiert zu einer, im wahrsten Sinne,
lebendigen Erzählung aufschwingen. Am Ende sind die Geister der Songs entfesselt, und die Weilheimer
haben sich freigespielt.