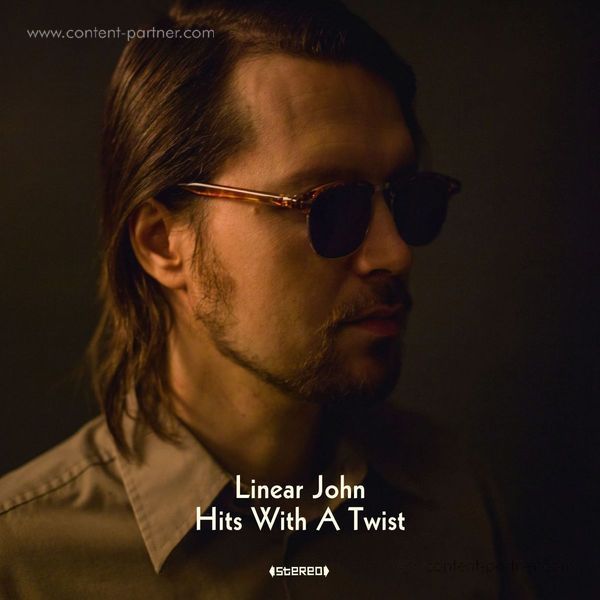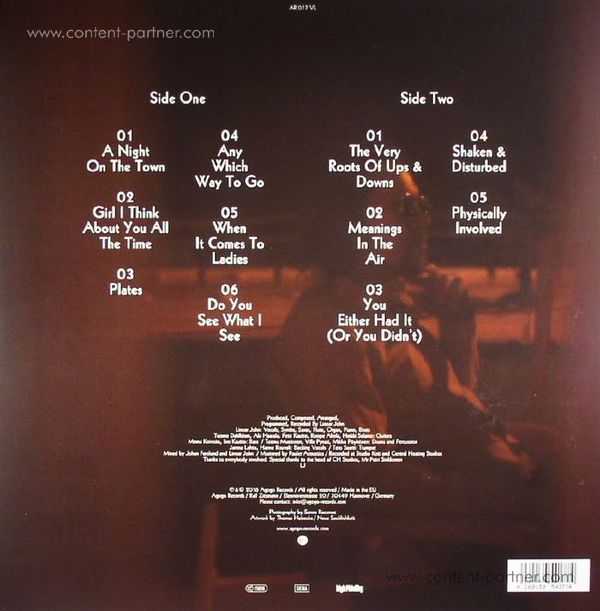 Hits With A Twist (2LP + MP3)
2.
Girl I Think About You All The Time
---
5.
When It Comes To Ladies
---
7.
The Very Roots Of Ups & Downs
---
9.
You Either Had It (Or You Didn't)
---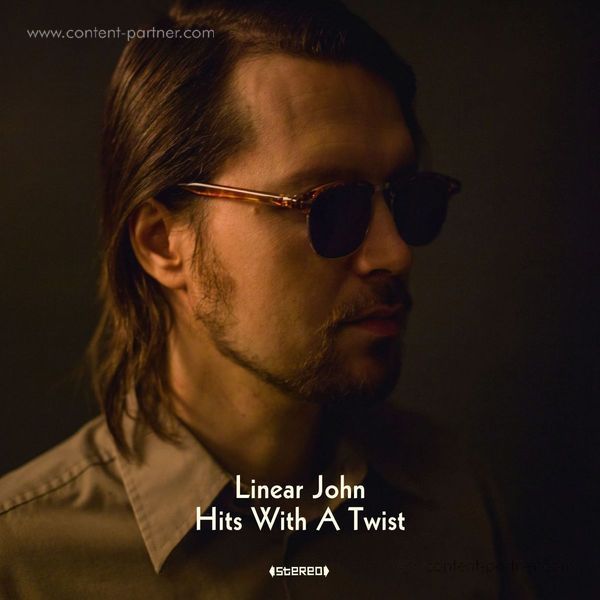 description
Allem eine Chance. Einzigartiges Album-Debüt wie aus dem Nichts.

Linear John hat viele Aufgaben zu erledigen. Er ist von Geheimnissen umgeben und jetzt ist er zum ersten
Mal bereit, Hörer in seine inneren musikalischen Welten einzuladen. Gerade als man dachte, dass man alles
schon mal irgendwo gehört habe, kommt Linear John mit seinem Debüt-Album wie aus dem Nichts. Ein
Album wie "Hits With A Twist" einfach mal rauszulassen in den hektischen Dschungel unserer Tage ist schon
eine gewagte Provokation. Jetzt ist es da: überraschend und vor allem überzeugend. Es ist vielseitig, ohne
eine musikalische Grenze einzureißen, es respektiert Tradition. Es ist eine Pforte in eine Welt der
eigenartigen Geräusche, der ungeraden Taktarten und Formen, die man noch nie zuvor erlebt hat. In weniger
als 45 Minuten Spielzeit schafft er es von heftigen Momenten über recht romantische und mehr als
exzentrische bis hin zu schützender Geborgenheit. Diese und viele seiner anderen Stimmungen machen die
elf brandneuen Songs, die Linear John ausschließlich selber schrieb, aus. Er singt und spielt Saxofon,
analoge Synthesizer und alles, was ihm in die Hände kommt. Den Rest überlässt er seiner grandiosen Band
The Raising Eyebrows. Linear John liebt es, die Dinge auf seine Art zu tun. Er geht seinen Weg in eine
Zukunft, in eine Richtung, in der all seine Einflüsse kumulieren. Und in der jede Chance wirklich eine Chance
bekommt. Das ist das einzige Muss.