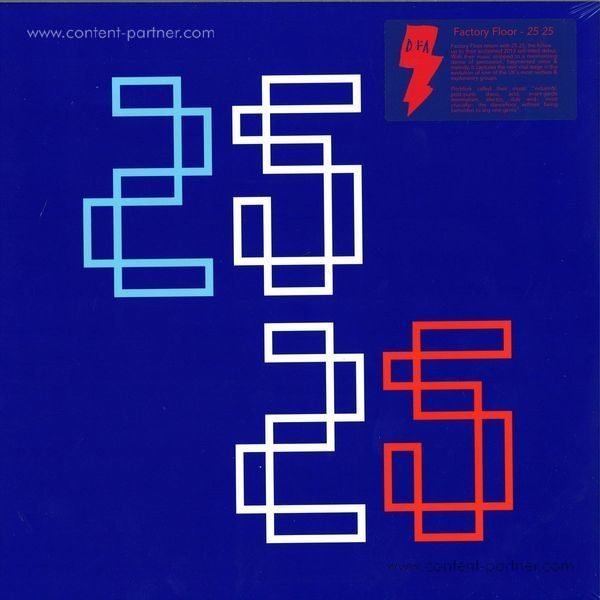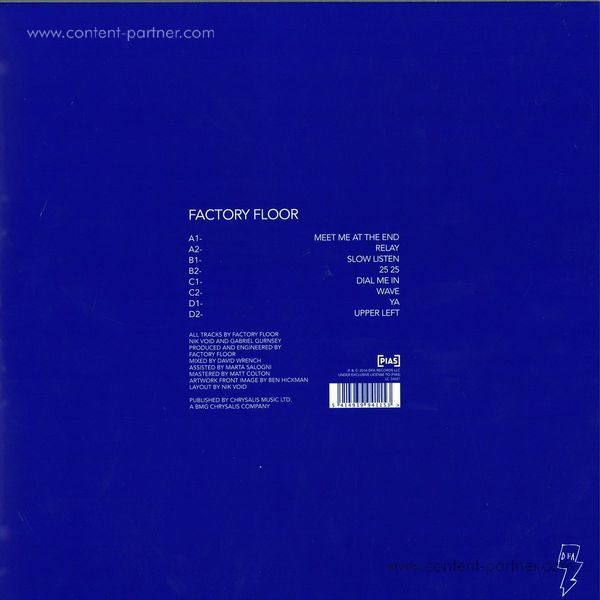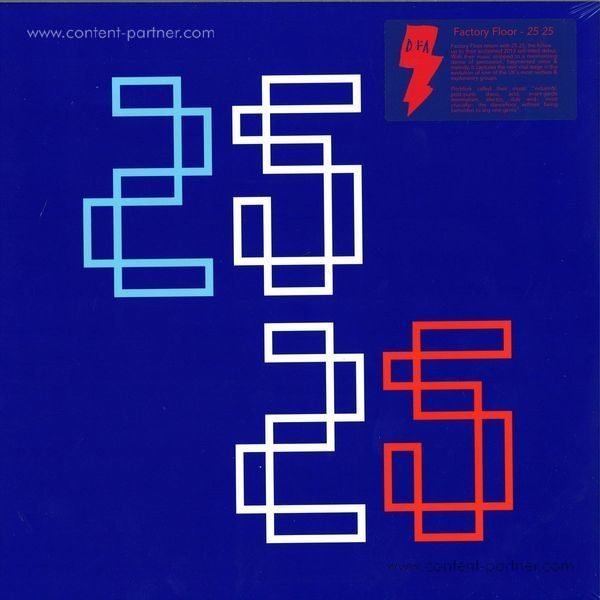 description
Factory Floor return in 2016 with 25 25, their second album for DFA and the follow up to their hugely acclaimed 2013 self-titled debut. With their music stripped to a mesmerising dance of percussion, fragmented voice and melody, 25 25 captures the next vital stage in the evolution of one of the UK's most restless and exploratory groups.
Following the release of their debut album Factory Floor in 2013, the band - consisting of Nik Void and Gabriel Gurnsey - slimmed down to a duo. Having already boiled the scorched textures of their early singles down into their debut's hallucinatory club-not-club stomp, they both seized the opportunity to voyage further along the pathway, mixing the album with razor-sharp precision via David Wrench (FKA Twigs, Caribou).
Inspired by playing a growing number of late night club shows, the pair's music gradually evolved into the sound captured on their second album and in their current live incarnation: a stark, ultra-minimalist and eerily soulful dancefloor pulse, yet one that still bears Factory Floor's unmistakable hallmarks of hypnotic repetition and jagged, punkish intensity.