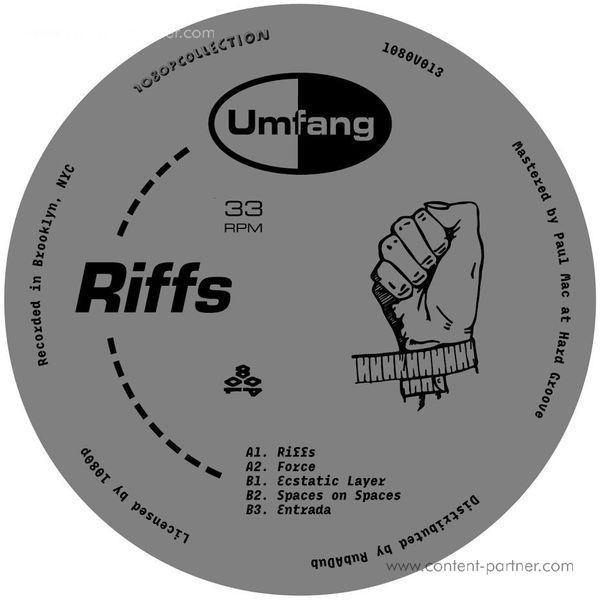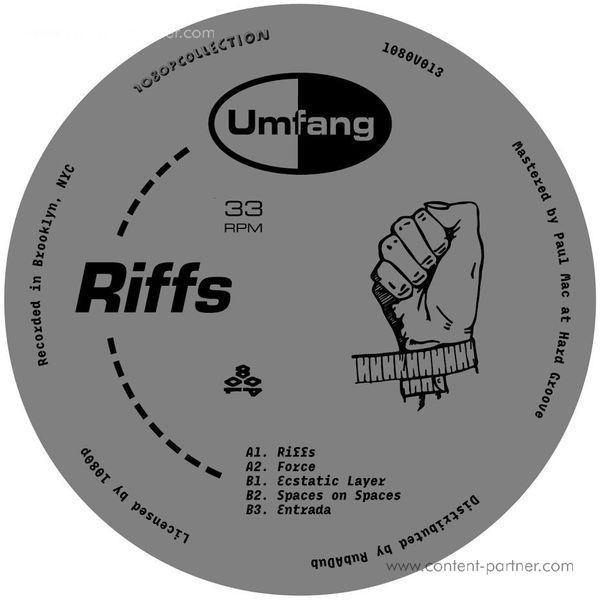 description
Soft bangers and beatless movements from Brooklyn­ based producer UMFANG, following up last years 1080p ­released cassette 'Ok' with the five track 'Riffs' 12'.

This vinyl debut finds her tripping on ambient and rediscovering the Microkorg that she tried to sell but started experimenting with again. These five vivid tracks are a logical progression from the previous polyrhythmic techno—footwork thoughts, avoiding 4/4 and textured with imagery, simple melodies and landscape ­invoking sensations.

UMFANG is Emma Olson, prolific DJ, co­-founder of Discwoman and programmes Technofeminism, a monthly residency at Bossa Nova Civic Club focusing on emerging local talent and an affection for vinyl.