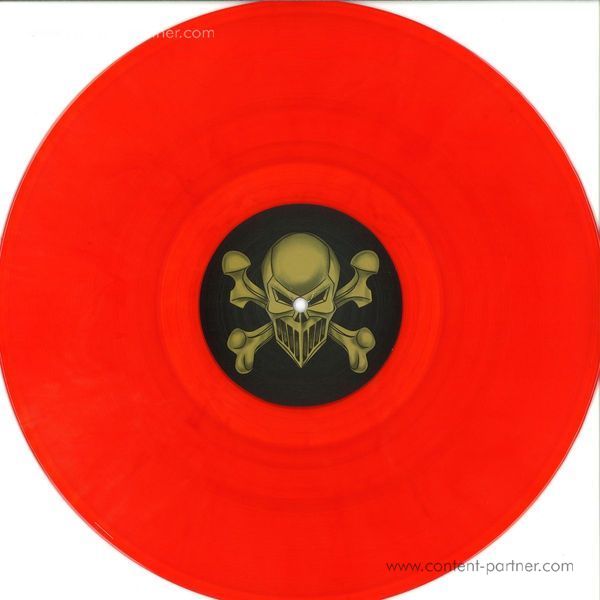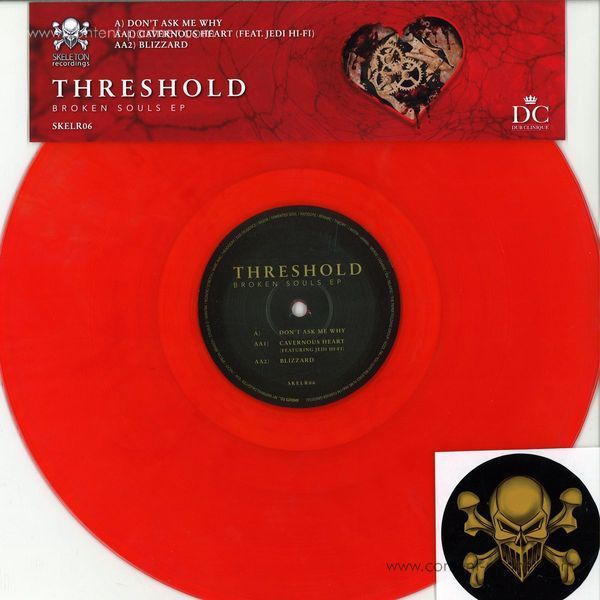 To order please add to basket and proceed to check out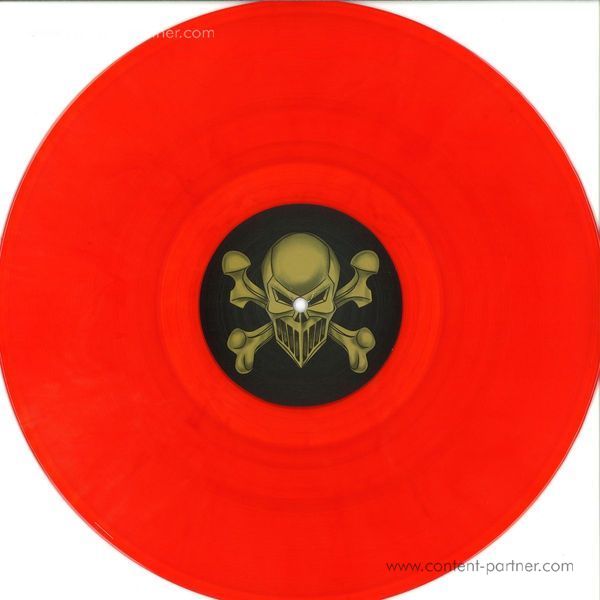 description
Skeleton Recordings brings you their sixth release, THRESHOLD - BROKEN SOULS EP.

Available as a 3 track transparent red 12" vinyl.

Threshold grew up listening to roots, reggae and hip-hop, and quickly gravitated towards the turntables.
In the 90's, influenced by Manix and 4Hero, he discovered hardcore / jungle, playing on stations such as Storm FM, Upfront & Flex FM, which respectively lead to engineering & production.

During this time he worked as an engineer for the legendary Eskimo Noise which provided the install for Metalheadz renowned 'Blue Note Sessions' and a little later started releasing with signings under the name 'Special Branch'. Early 2000 also saw signings to fundamental label Reinforced alongside Breakage and also under a separate alias 'Espionage'. 15 years on and Threshold is a firm fixture in the Rupturecrew & still true to the roots jungle sound, releasing music on Rupture LDN, Foundation X and his own imprint Dub Clinique www.dubclinique.com

Don't Ask Me Why - This mystical Amen rollout has been getting a lot of love and shows yet another angle to Thresholds diverse production skills. The beats hit hard from the get go and the sub heavy bass will definitely rumble your insides for sure.

Cavernous Heart - The sound of a beating heart sets the tone on this track, which has a dark yet a very emotional, almost sinister feel to it. Without a doubt, this one will take over your mind and soul as the beats take you on a journey.

Blizzard - This track was a very long time in the making, with Threshold trying to work his drum funk around the

vocal. Anyone who understands production and drum pattern editing will know just how much blood, sweat and tears has been put into it.