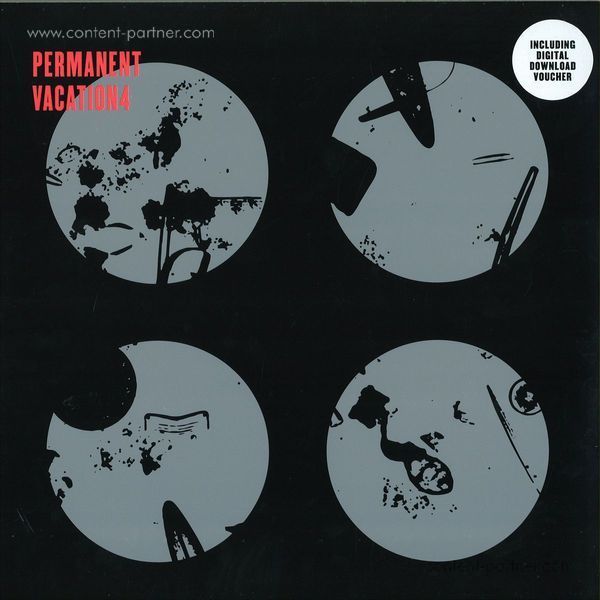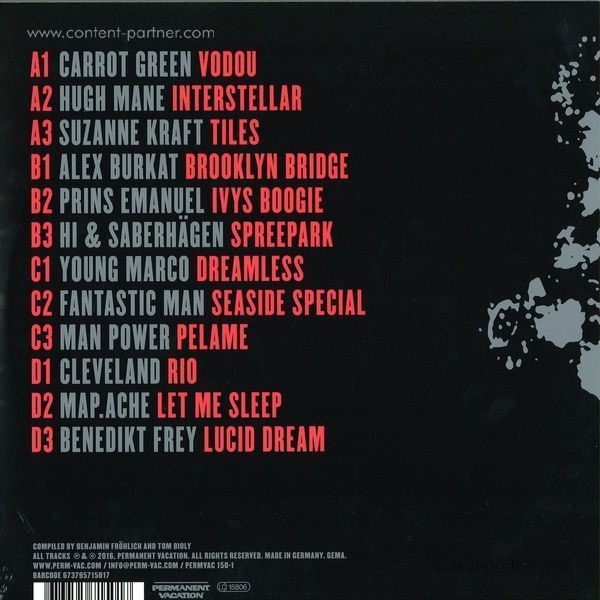 Permanent Vacation 4 (2LP + MP3)
To order please add to basket and proceed to check out
2.
Hugh Mane - Interstellar
---
4.
Alex Burkat - Brooklyn Bridge
---
5.
Prins Emanuel - Ivys Boogie
---
6.
Hi & Saberhägen - Spreepark
---
7.
Young Marco ? Dreamless
---
8.
Fantastic Man ? Seaside Special
---
11.
Map.ache ? Let Me Sleep
---
12.
Benedikt Frey ? Lucid Dream
---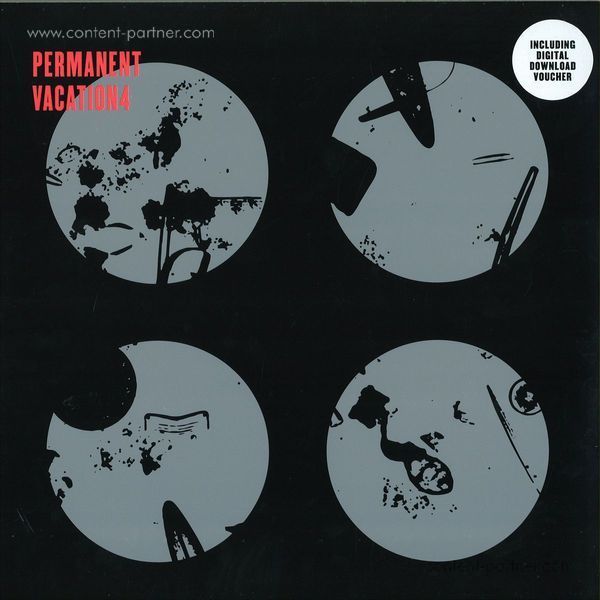 description
Permanent Vacation returns with the fourth instalment of, well, Permanent Vacation. The longest on going compilation series of the label (the first volume also marked the very first release of pv) is dedicated to the more beachy side of the dancefloor. But no need to stress the B word, the C word or even the big D. Blissed out vintage modernism from around the universe. 12 exclusive tracks by old heroes and new stars for eternity. Presented in a lusty deluxe cover edition.