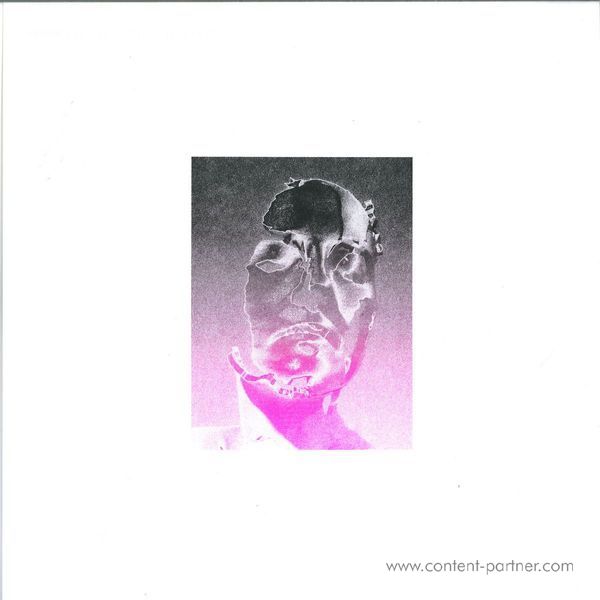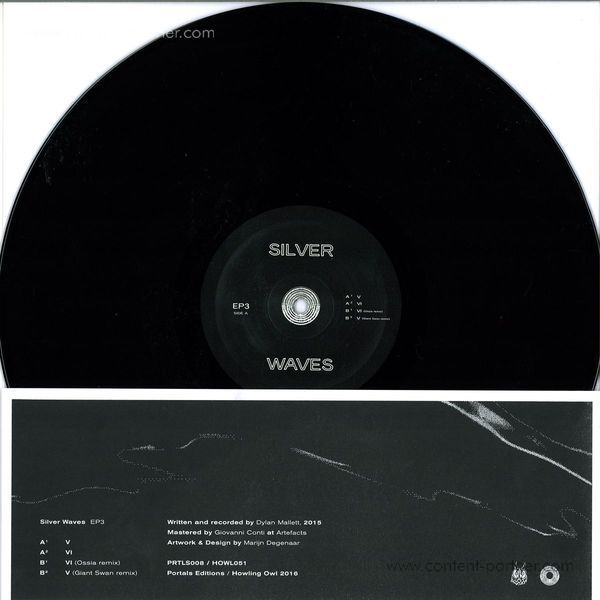 To order please add to basket and proceed to check out
3.
"VI" (Ossia remix) (6:04)
---
4.
"V" (Giant Swan remix) (5:11)
---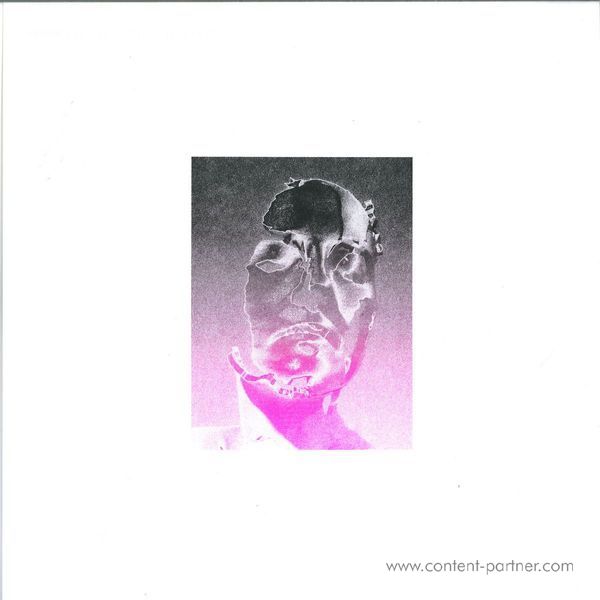 description
* A staple of Bristol's thriving hardware electronics scene, Dylan Mallett is the sole force behind the exhilarating sonic currents of Silver Waves. Tightly orchestrated symphonic noise is paired with bludgeoning splinter rhythms and fractious melodies to create brutal electronic epics, which leave senses nourished and obliterated in equal part.

* Having been making music in various forms over the past five years, Mallett first unscrewed the jar on the tenebrous brew of noise he'd been fermenting in his attic with a pair of tape EPs released through Howling Owl Records affiliated art collective, bulb, landing him show stealing support slots for the likes of Pharmakon and Powell, as well as a recent airwave shattering live performance on NTS Radio. EP3 is Silver Waves' high-water mark to date on which Dylan evokes complete junglist dysmorphia; a bruised and feedback-damaged take on amen break abandon that pounds like early Wolf Eyes, betraying the kind of ear for detail that an HD soundsystem will no doubt reward. Keeping it local, EP3 garners remixes from two of Silver Waves Bristol-based contemporaries; shapeshifting noisetechno duo Giant Swan, plus recent Blackest Ever Black signee and Young Echo's resident master of pitch-black dub, Ossia.

* A co-release between Berlin's most enticing new dark-electronic label Portals Editions and Bristol's now-well established noise loving provocateurs Howling Owl Records, EP3 commits Silver Waves to 12' for the first time, with tracks so far making appearances on Roly Porter's FACT Magazine mix and Orphan Swords' mixes for Abyssal and NTS Radio prior to their release. The tide is rising.