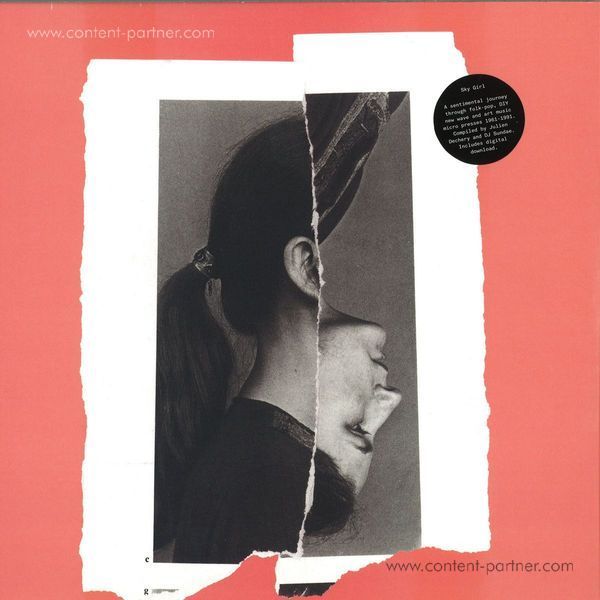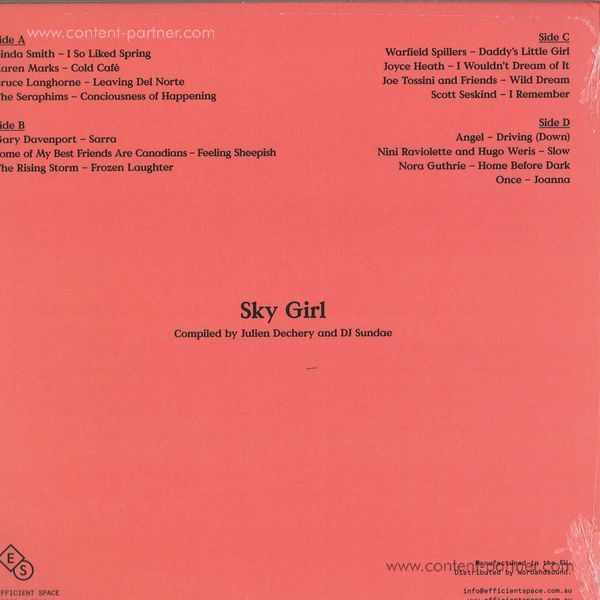 Sky Girl (Deluxe 2LP+MP3)
To order please add to basket and proceed to check out
1.
Linda Smith - I So Liked Spring
---
2.
Karen Marks - Cold Café
---
3.
Bruce Langhorne - Leaving Del Norte
---
4.
The Seraphims - Conciousness Of Happening
---
5.
Garry Davenport - Sarra
---
6.
Some Of My Best Friends Are Canadians - Feeling Sheepish
---
7.
The Rising Storm - Frozen Laughter
---
8.
Warfield Spillers - Daddy's Little Girl
---
9.
Joyce Heath - I Wouldn't Dream Of It
---
10.
Joe Tossini And Friends - Wild Dream
---
11.
Scott Seskind - I Remember
---
12.
Angel - Driving (Down)
---
13.
Nini Raviolette And Hugo Weris - Slow
---
14.
Nora Guthrie - Home Before Dark
---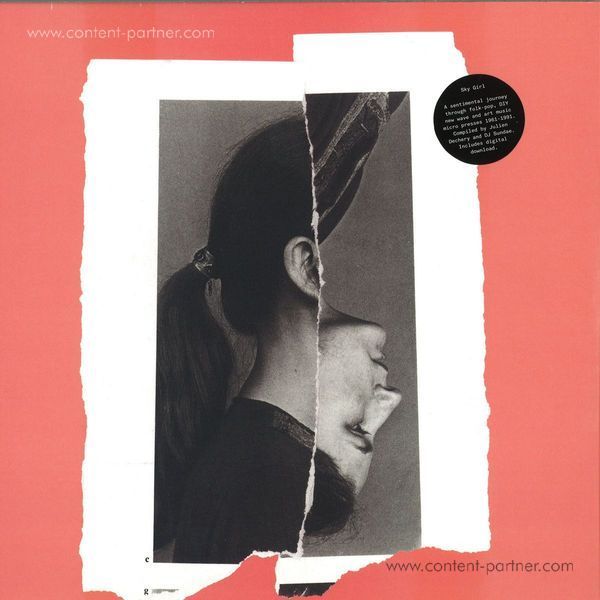 description
Sky Girl is a mysteriously unshakeable companion, a deeply melancholic and sentimental journey through folk-pop, new wave and art music micro presses that span 1961-1991. A seemingly disparate suite of selections of forgotten fables by more or less neverknowns, Sky Girl forms a beautifully coherent and utterly sublime whole deftly compiled by French collectors DJ Sundae and Julien Dechery. From Scott Seskind's adolescent musical road movie to Karen Marks' icy Oz-wave, the charming DIY storytelling of Italian-American go-getter Joe Tossini and the ethereal slow dance themes of Parisian artists Nini Raviolette and Hugo Weris, Sky Girl resonates on a wide spectrum historically, geographically and stylistically. It unites in a singular, longing, almost intangible ambience.