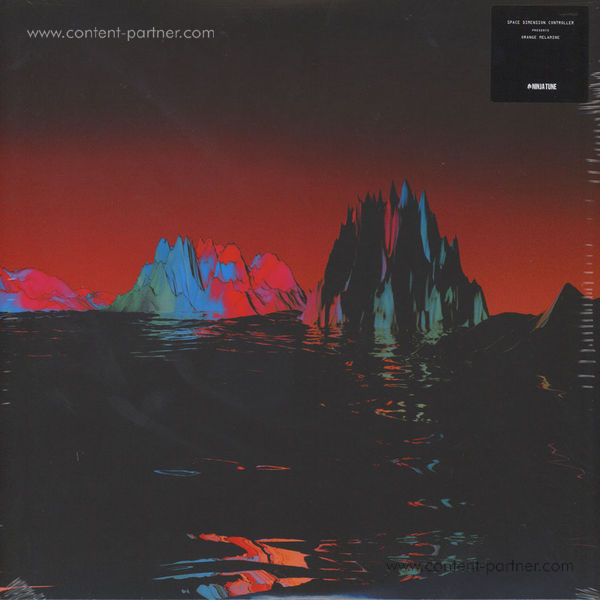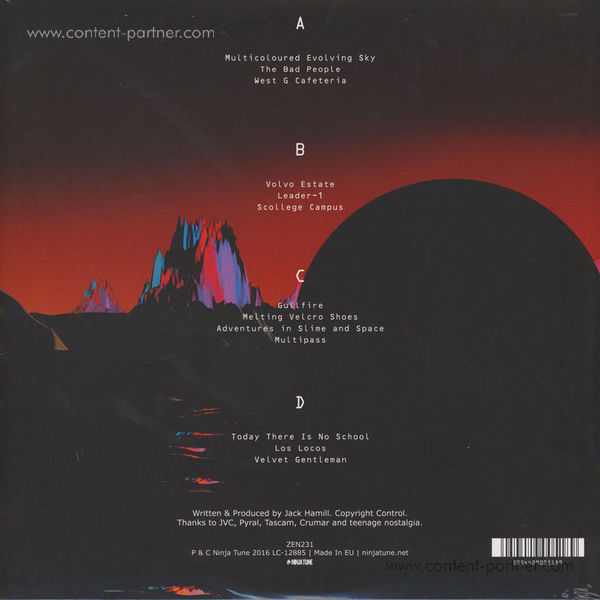 Orange Melamine (2LP+MP3)
genre:
Electro / Electronic
1.
Multicoloured Evolving Sky
---
9.
Adventures In Slime & Space
---
11.
Today There Is No School
---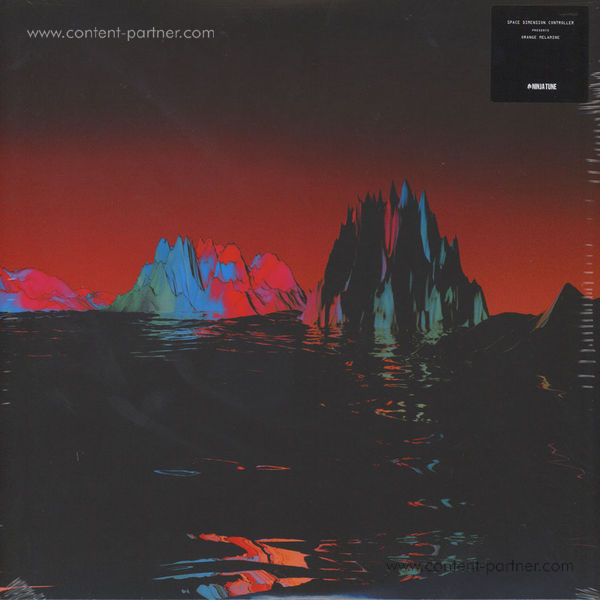 description
Der irische Produzent und DJ Space Dimension Controller - bekannt von Veröffentlichungen auf R&S, Clone oder Royal Oak - veröffentlicht Ende Juli sein Albumprojekt "Orange Melamine" auf Ninja Tune. Darauf enthalten sind Produktionen, die er 2008 im Alter von gerade 18 Jahren in seinem Schlafzimmer in Belfast bastelte. Knackig, zerstreut und angenehm merkwürdig - "Orange Melamine" ist ein mit viel Liebe produziertes und sehr persönliches Album, das übernatürliche Sounds und durchscheinende Synthies mit einem Gefühl von überquellender Harmonie verwebt. Das Album bezieht seine Inspiration aus alten VHS-Tapes, die er von seinen Brüdern und Cousins bekam, sowie von Künstlern wie Boards Of Canada, Brian Eno oder William Basinski. Das Album ist außerdem reich an Audio- und Filmreferenzen aus Sci-Fi Filmen und Animationen aus den 80er und 90er Jahren. Die Palette reicht von Streifen wie The Guyver, Short Circuit, The Gobots und Ghostbusters bis hin zu The Fifth Element, Escape From New York oder den Power Rangers.