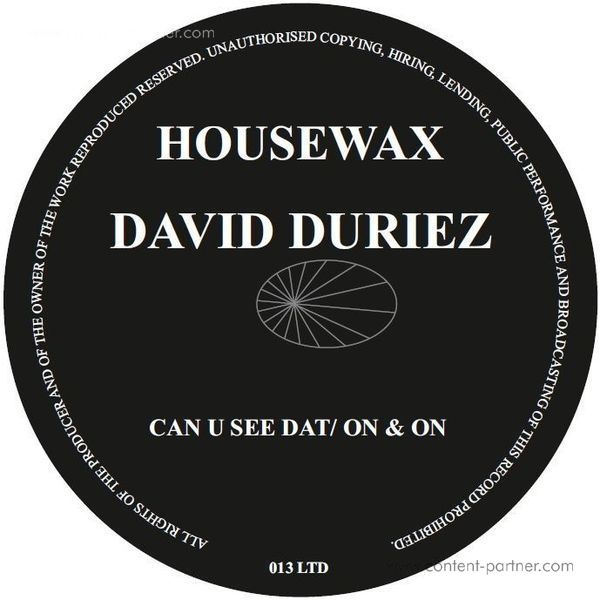 To order please add to basket and proceed to check out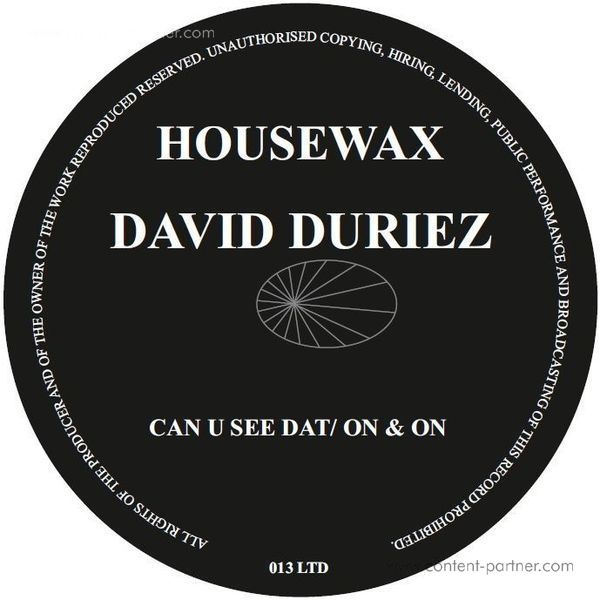 description
It is very difficult to present David Duriez without writing an encyclopedic tome as its influence on the House music in France was decisive. Since its inception in 1992, David released over a hundred records under his name, tens under various pseudonyms, mainly on vinyls on the most renowned labels like 2020Vision, Ovum, Systematic, Pokerflat, F Communication, Under the Counter, Stickman, Crosstown Rebels, The End, etc .. (the list is long, see Discogs.com to be convinced) and as many remixes for some of the greatest artists (think Moby, Dj Sneak, Gemini, DJ Hell, Llorca, Telex, Random Factor, Johnny Fiasco, Paul Johnson, Jori Hulkkonen, Ralph Lawson, Random Factor, Kenny Hawkes or Mr.C).

Founder of the label Brique Rouge and a whole galaxy of other labels, he participated in the creation of internationally recognized labels such as Robsoul with Phil Weeks, Freak n'Chic with Dan Ghenacia (from Apollonia) or Rz Muzik. At a time when David had federated online the cream of the House producers via a forum (far and long before social networks), Ivan Smagghe had nicknamed him "the producer of the producers." , A true House Music activist,

But most of all David Duriez is a devastating dancefloor DJ, He did several tours around the world and played in some of the biggest clubs in the world between 1995 and 2010. Truly one of the most important players in the French electro scene, David is back on tracks after a few years hyatus. But don't call it a comeback because he has never really gone awol, he has been watching the scene and now he's back in the studio. You can expect a (very) long serie of releases for 2016, you have been warned!