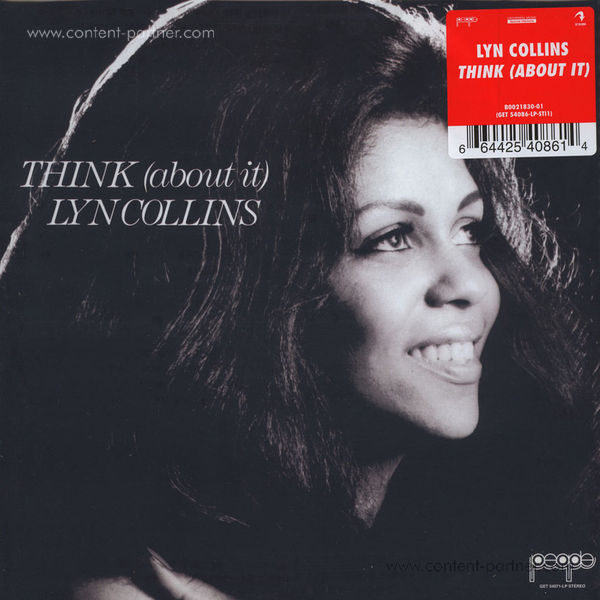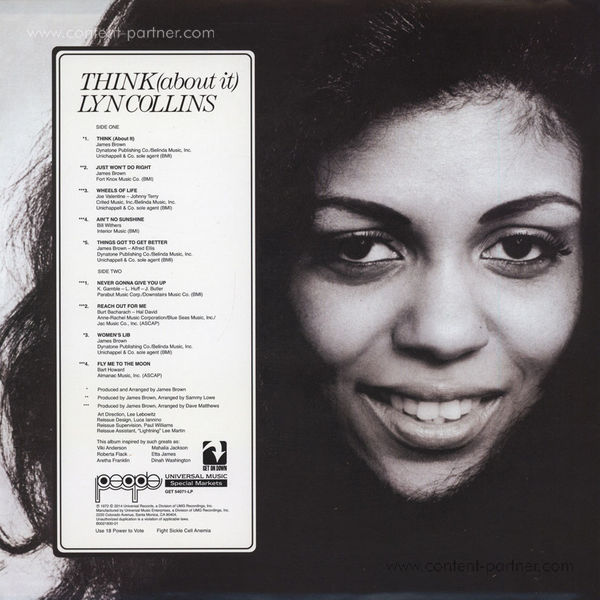 To order please add to basket and proceed to check out
5.
Things Got to Get Better
---
6.
Never Gonna Give You Up
---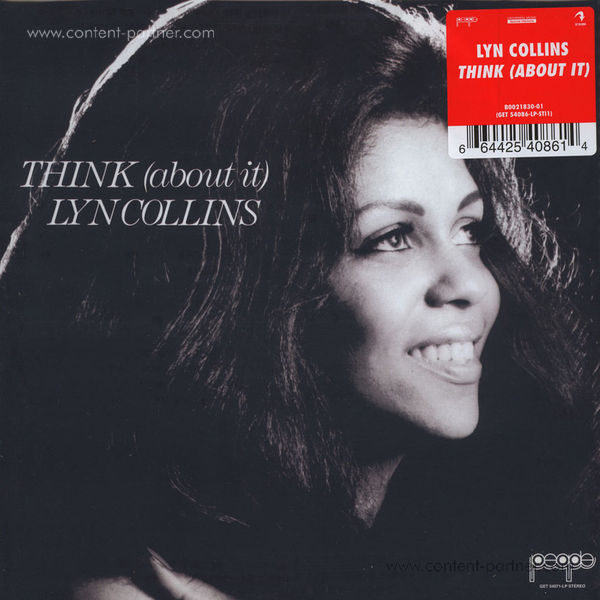 description
James Brown had several incredibly talented "funky divas" in his late '60s and early '70s stable, including Vicki Anderson and Marva
Whitney. But as great as those two powerhouse singers were, Lyn Collins was the strongest hit maker of that funky JB era.
Her strong voice and commanding stage presence – which earned her the nicknames "The Female Preacher" and "Mama Feelgood" –
quickly proved to be a potent addition to the People Records universe. In the spring of 1972 her second single, the driving and
ridiculously funky "Think (About It)" hit the R&B music world like a ton of bricks. As fans young and old know, thanks to its timeless,
relentless groove and powerful vocals, "Think" gained a powerful second life in the 1980s thanks to the hip-hop generation, fueling the
platinum smash "It Takes Two," by Rob Base & DJ E-Z Rock in 1988 and additionally sampled by dozens of hip-hop and dance music
artists up to the present day.
But Collins was far from a One Hit Wonder: she was as vocally adept on ballads as she was with full-blown funk. She proves thisthroughout
her debut album, which was released in 1972 on James Brown's new People Records label – the imprint's second full-length release.
To wit, aside from the title smash: a powerful and emotional cover of Bill Withers' "Ain't No Sunshine", the socially progressive "Women's
Lib", the Gamble & Huff-penned "Never Gonna Give You Up" (originally done by Jerry Butler), and even a daring, muscular take on the
song "Fly Me To The Moon," made famous by, among others, Frank Sinatra.
All throughout Think (About It), Collins shows that she was a vocal force to be reckoned with. Backed by a James Brown-assembled
musical crew that included Pee Wee Ellis, Fred Wesley and, of course, James Brown himself, the platter was bound to impress and succeed.
And that it did.