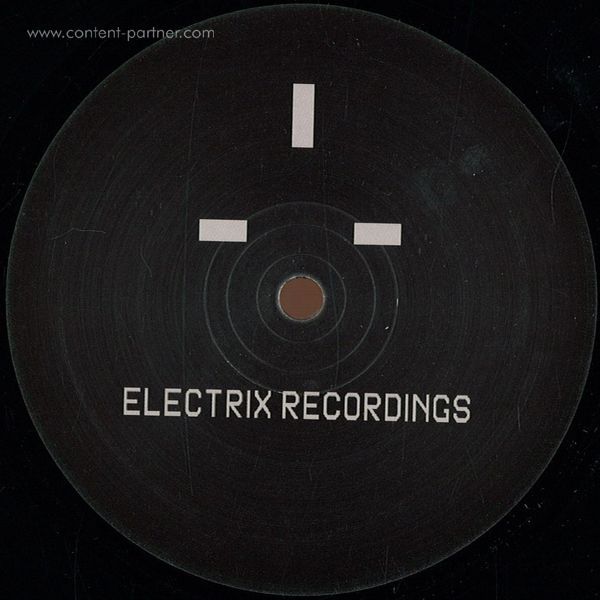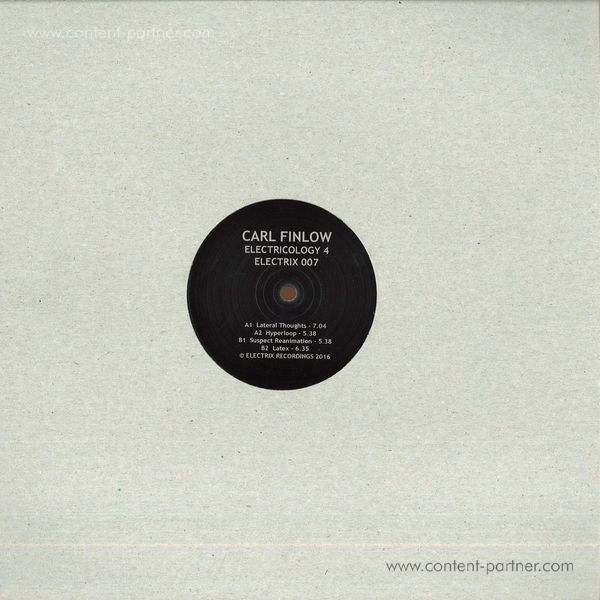 Electricology 4
genre:
Electro / Electronic
To order please add to basket and proceed to check out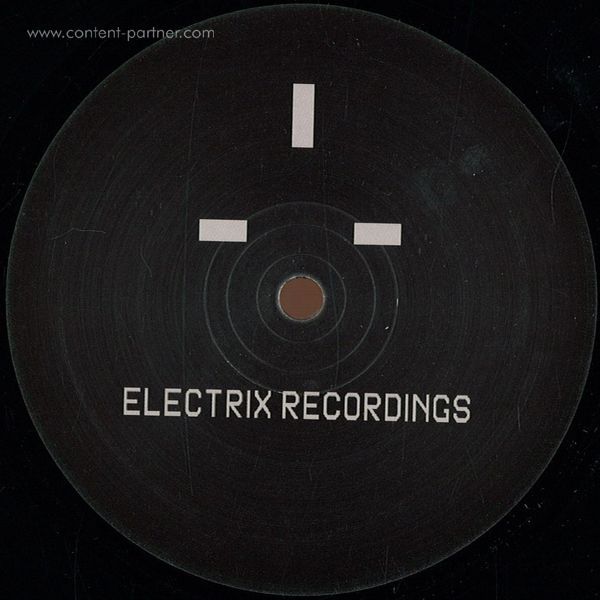 description
Billy Nasty's Electrix Records launches its 2016 schedule by welcoming back the always impressive, Carl Finlow.

Carl is one of dance music's leading lights and a multi-talented producer across a range of genres, with releases stretching back to the early 90s. Well known for the 2020 Vision label he launched with Ralph Lawson, his solo work however has often taken an Electro route with releases under various guises like Random Factor, Black Labs, Voice Stealer, Silicon Scally and Scarletron (with Daz Quayle) on labels including Warp, Fuel, Playhouse, Paper, Trope, Sony, Klang, Arista, Soma, SCSI, Pagan, Minifunk, Seventh Sign and Satamile.

It's been almost 3 years since Carl appeared on Electrix. His 'Boot Loop EP' became the label's second release after its re-launch in 2013. But it's definitely been worth the wait. His 'Electricology 4 EP' once again shows why he's a master of the genre.

From the tough and funked-up 'Lateral Thoughts', speckled and melodic 'Hyperloop', squelching, bassy 'Suspect Reanimation' and sinister, beat-driven 'Latext', right through to the playful 'Atomic Level' (a bonus track for the digital release), the EP shines, with a stamp of high quality running though its core.