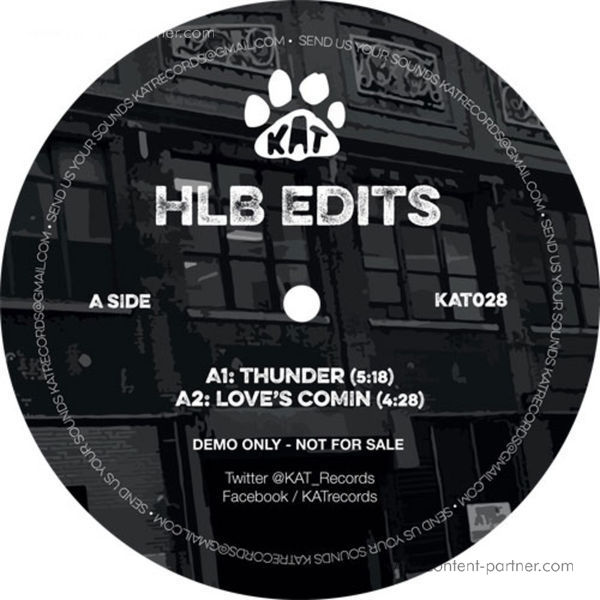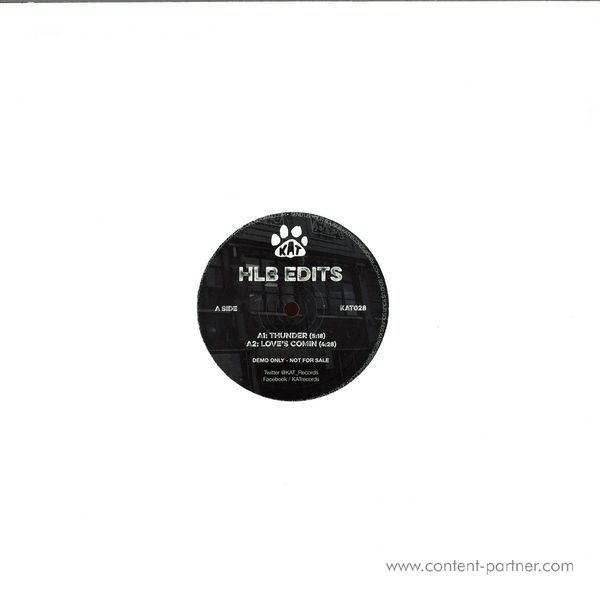 To order please add to basket and proceed to check out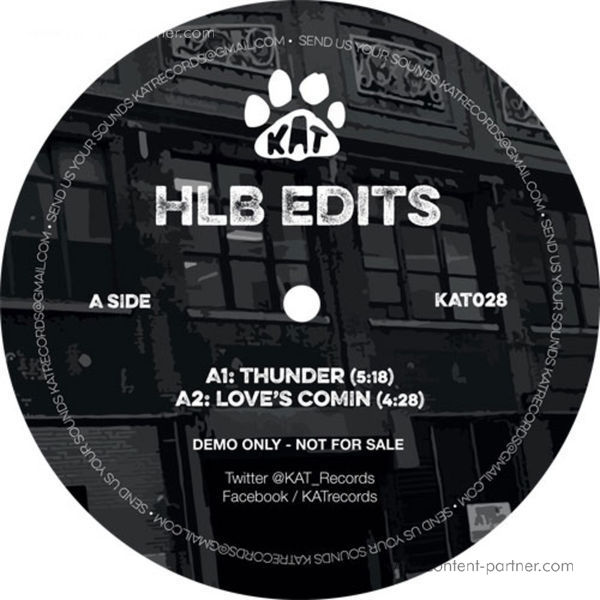 description
The good folk at KAT Records deliver release no. 28 in the shape of a 4 tracker of tasty audio goodness covering Disco, Boogie, House and a rather splendid leftfield number that defies any form of categorisation! HLB (Henri le Blanc) is the man behind these and deffo one to keep close tabs on!

The A side covers of the Disco / House element nicely with Thunder and straight up Boogie with Love's Comin'. Not direct edits, but reversions with elements added to spice up and delight.

The flip is a hammond lead beauty with 2 tracks that lean slightly left of centre. Country Churches is a low slung Deep House chugger that really does tease all the way and we finish things off with the ace Touch My Soul... Elements of Broken Beat, Soul and Funk with a top vocal hook to set it off.

DJ Feedback

Toni Rossano, UK - Nice cut up of Amp Fiddler here on track 4. Keep up the good work and them edits coming.

Andy Wilson, Ibiza Sonica Radio, Spain - I absolutely love the Love's Comin' track from HLB, can't wait for a chance to drop that out. Played on my show today to great response in the studio.

Sam Redmore, UK - Another really solid release. 'Touch My Soul' is the standout track, looking forward to dropping this in my sets over the summer.

Cottam, UK - This is ace, proper crackers the lot of em!!! Very Very Nice!!!!!

Neil Diablo, UK - oh hello...i'll be caning these...especially thunder. nice

Que Sakamoto, Japan - thank u. good vibe! luvly will support!