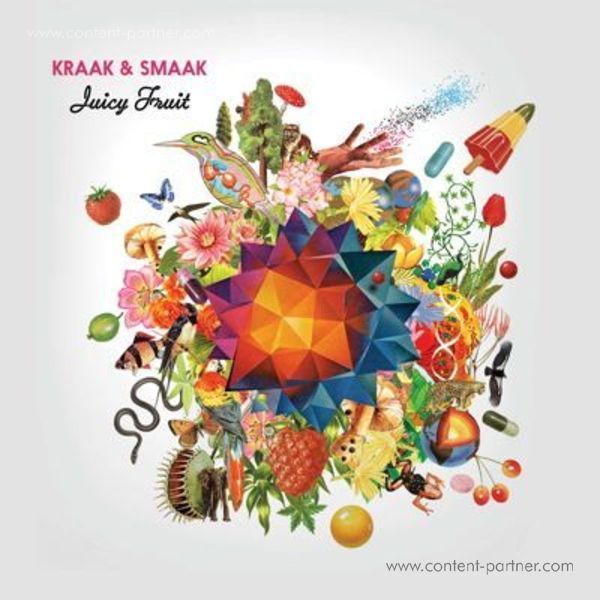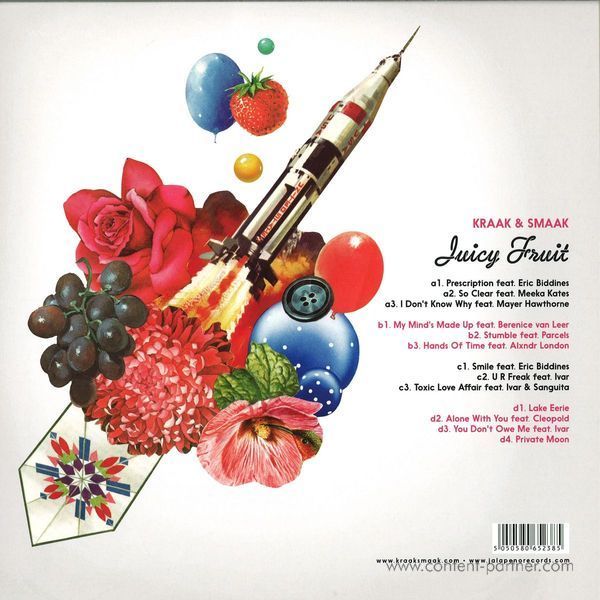 To order please add to basket and proceed to check out
1.
Prescription (Feat. Eric Biddines)
---
2.
So Clear (Feat. Meeka Kates)
---
3.
I Don't Know Why (Feat. Mayer Hawthorne)
---
4.
My Mind's Made Up (Album Verion)(Feat. Berenice Van Leer)
---
5.
Stumble (Feat. Parcels)
---
6.
Hands Of Time (Feat. Alxndr London)
---
7.
Smile (Feat. Eric Biddines)
---
8.
U R Freak (Feat. Ivar)
---
9.
Toxic Love Affair (Feat. Ivar & Sanguita)
---
11.
Alone With You (Feat. Cleopold)
---
12.
You Don't Owe Me (Feat. Ivar)
---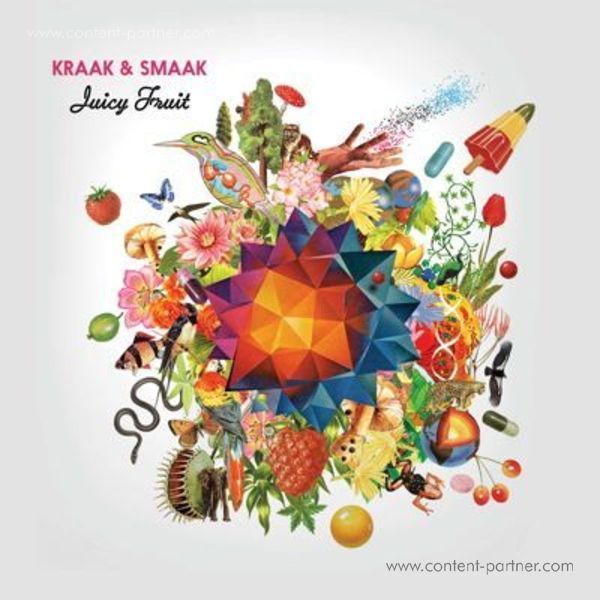 description
Juicy Fruit is as succulent as the name suggests - a feast of flavour served up by Dutch masters Kraak & Smaak. Their fifth studio album is one that sees them sonically revisiting the roots of their first releases, producing an organic and warm electronic disco and funk album packed with hot property collaborators including Mayer Hawthorne, Eric Biddines of Golden Rules, Parcels, Gallowstreet and Cleopold to name a few.

Effortlessly flitting between outright dancefloor boogie and meditative mellow moments it's a record that captivates the listener from start to finish, blending the timeless appeal of disco and electro with the best in indie dance and electronica.