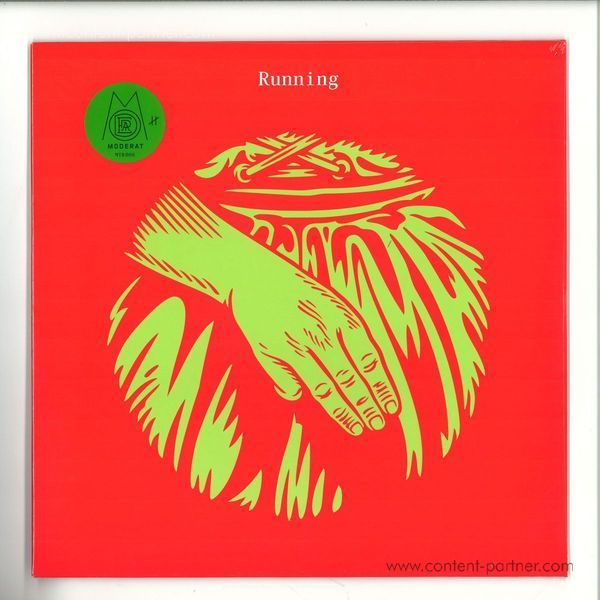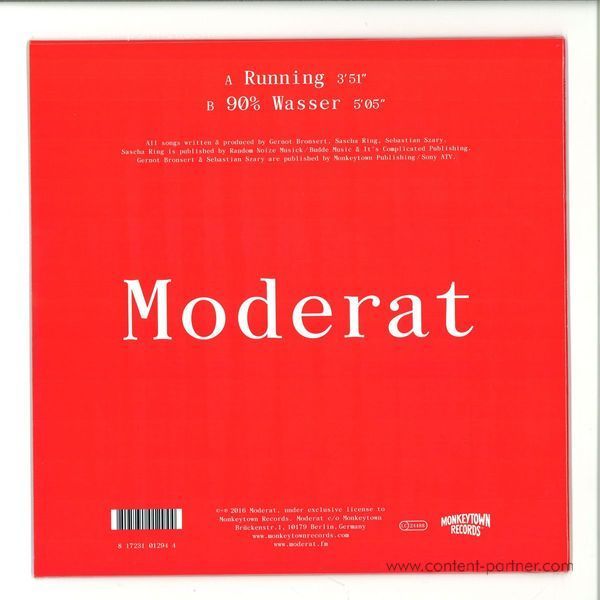 Running (10")
genre:
Electro / Electronic
To order please add to basket and proceed to check out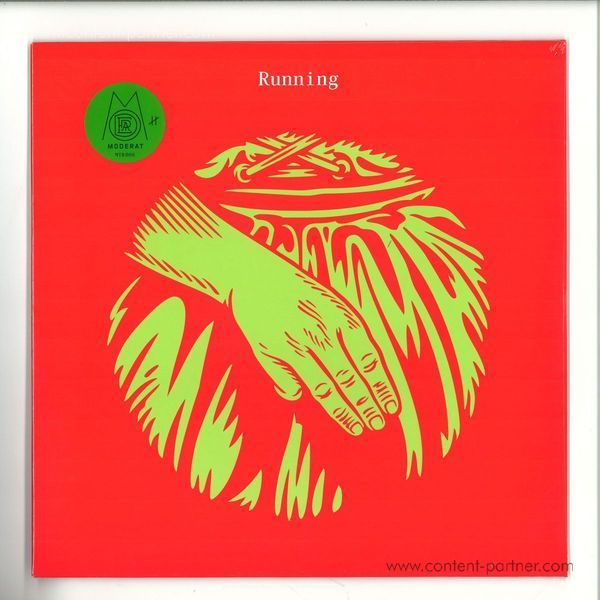 description
Moderats neue Single "Running" vereint das kollektive Gefühl einer durchtanzten Festival-Nacht mit der eher isolierten Stimme der Melancholie zu einem gefühlvoll euphorischen Moment. Es ist hoch-emotionaler Pop, der zum Tanzen anregt ohne simpel zu klingen. Hier werden dunkle, sonische Augenblicke mit einer brillanten Klangpalette zusammengeführt. Vertrackte Perkussion erzeugt eine Tiefe, in der sich die markante Melodie so wohlfühlt, dass sie den Hörer mit ihrer ganzen Euphorie ansteckt und mitreißt. Ein Sommer-Pop-Song, der seine Schönheit im Gegensatz entwickelt. Das exklusive "90% Wasser" zeigt eine andere Seite der Band. Hier ist der Gesang zu einer summenden Fläche reduziert und in den Hintergrund verlagert, vor dem sich eine moderne, wesentlich düstere Clubnummer entfaltet, die mehr an kontemporäre Klänge aus den Bristoler Keller-Clubs erinnert als an rauschhafte Sommerfestival-Abenteuer und das Erlebnis dieser Platte eindrucksvoll abrundet. Schön.