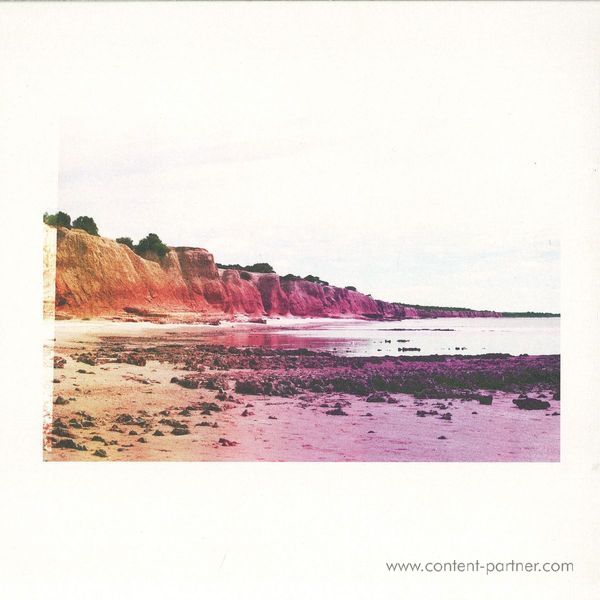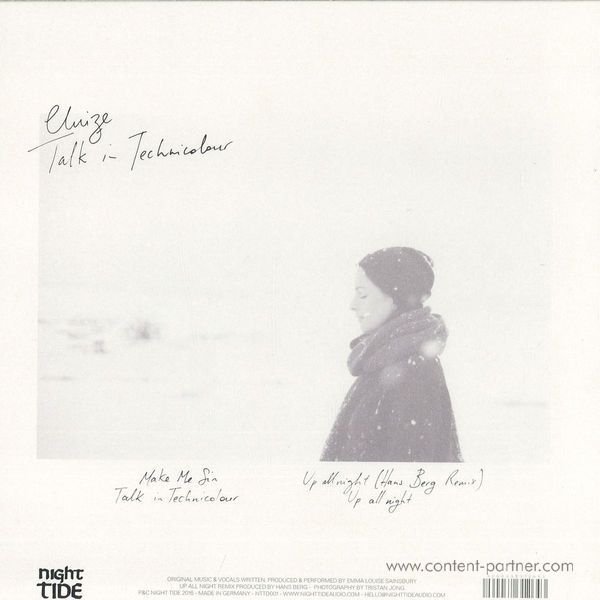 Talk In Technicolour Ep /hans Berg Remix
To order please add to basket and proceed to check out
3.
Up All Night (Hans Berg Remix)
---
4.
Up All Night (Original Mix)
---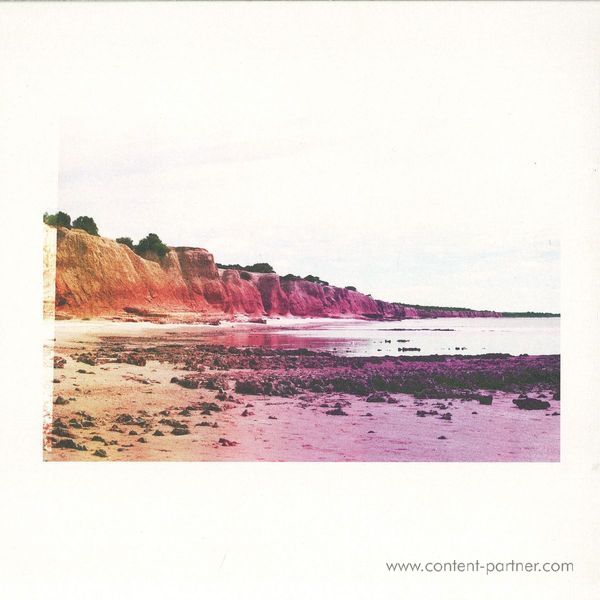 description
Introducing Talk in Technicolour, the debut release of cross-continental imprint Night Tide. Produced by label founder Eluize (Emma Sainsbury), the EP features three original tracks that showcase her unique sound. The release is rounded out by remixes from Hans Berg & Seth NK and a trippy spoken word recording discovered while digging in the archives. 'Make Me Sin' swells and flows. It's a rapturous tale awash with cascading musical ideas, hypnotic rhythmic elements and a driving bottom end. This introspective cut combines orchestral instrumentation with breathy vocals from Eluize herself that sing of the lure of things that make us feel good. 'Talk in Technicolor', the title track, is self-explanatory. It's a dreamy and melodic club cut that packs a surprising amount of punch. The vast palette of sounds and fine details give it a cinematic quality not often heard in music aimed at the dance floor. We recommend you close your eyes while listening - let your mind drift and see what soaring colours float into view. On the B side, 'Up All Night' is a sub-driven slow down. Unhurried and uncluttered, key and string lines float through open space while gentle vocals slide into the landscape, reflecting on sunsets that turn into sunrises. Hans Berg reinterprets the piece into a powerfully deep techno storm. His version is a relentless and energetic pairing of synth lines that whip and scatter over the original's playful melodic refrains. In other words, a monster that presents a not-so-subtle call to rave. In addition, a batch of thirty records will come with a limited edition cassette. The tape features a remix of 'Up All Night' by Seth NK, the master of all things lo-fi. His version is a sleazy re-imagining with trashy drums and murky tones that weave through the silt.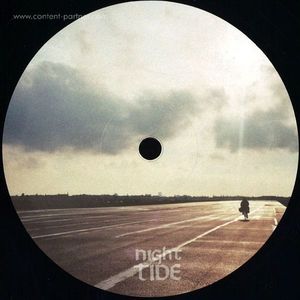 Deep House
Albrecht La'brooy
Night Tide
€9.65
Tech-House
Thommyy Ra & Simonn
Night Tide
€8.59