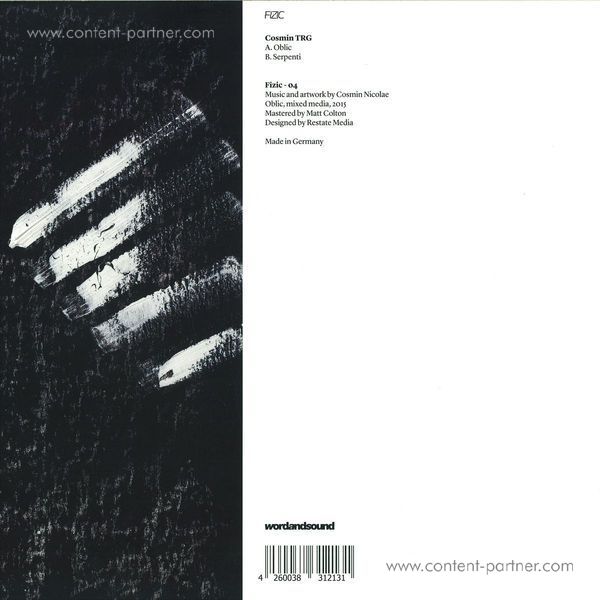 To order please add to basket and proceed to check out
description
There is significantly more than a scintilla of exuberance on Cosmin TRG's first 2016 venture on his own Fizic imprint. Number four in the series further explores the dense textures present on last year'sIIIEP, but largely dispenses with the ennui in favour of a different discourse.
Oblic offers a brisk groove that ebbs and flows among graphite-thin layers of percussion and sonic debris. The recurring dust sample amplifies the vigorous rhythmic attributes of the track, rendering it withprime dance floor capabilities.
Serpenti takes distant sparkles of mutant chimes, wraps them around the relentless pulse of thudding kick drum and soaks everything in static. Granules and grit are extracted from circuitry with a focus on razor sharp sound system efficiency.
Oblic/ Serpenti arrives on Fizic end of March in Digital and Vinyl Formats. Produced by Cosmin TRG, transformed by Matt Colton at Alchemy Mastering, with original artwork from Cosmin himself.