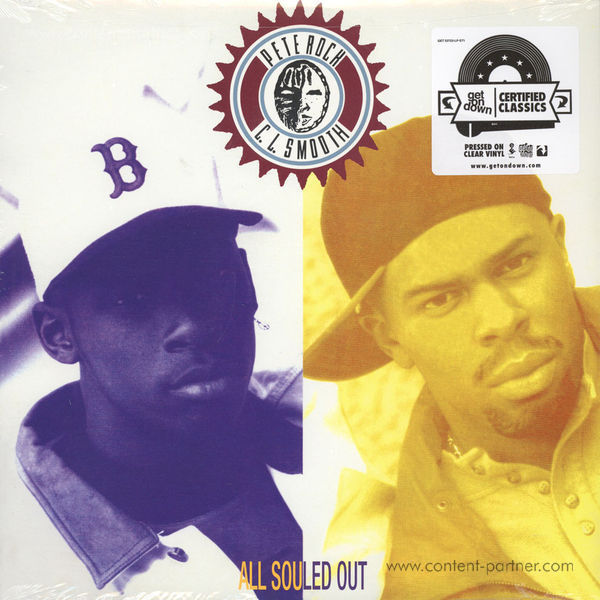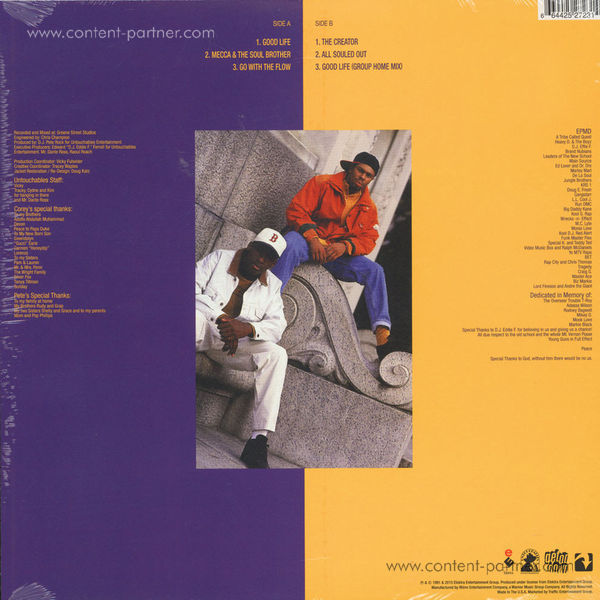 To order please add to basket and proceed to check out
2.
Mecca & The Soul Brother
---
6.
Good Life (Group Home Mix)
---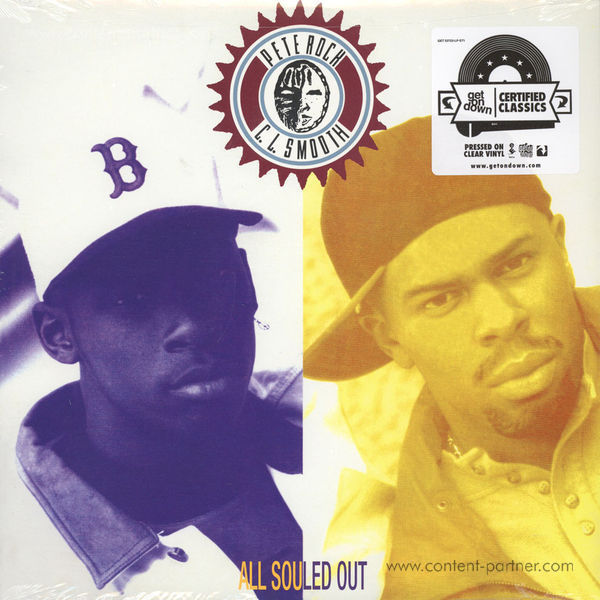 description
1991 was the year that it all broke loose for producer Pete Rock and his rhyme partner, CL Smooth. But the duo was far from an overnight sensation. The two friends had been on the grind since high school in Mt. Vernon, NY in the mid-'80s, and Pete had been building up to his big moment since he first manned the decks on WBLS's hugely influential "In Control With Marley Marl" radio show, starting in 1987.
In '91, Pete's talent finally forced him from the studio shadows into the spotlight, and after remixes and co-productions for Heavy D (1989's Big Tyme album), Johnny Gill ("Rub You The Right Way," 1990), and Elektra label-mates Brand Nubian ("Slow Down," 1990), it was time for top billing. As Pete's rep skyrocketed with a revolutionary remix to Public Enemy's "Shut 'Em Down" in 1991, the stage was set.
The duo's debut EP, "All Souled Out", was the perfect set-up – and bridge to – their flawless LP, Mecca & The Soul Brother,
which appeared only one year later. Fans new (thanks to a recent revival, resulting from the song's use in a Google / Android commercial) and old are sure to know the EP's only single, "The Creator." The cut is a perfect slice of early '90s hip-hop – jumpy, funky and rolling along at a sprinter's pace, with killer horns that sew up the chorus. Interestingly, it's the only song on the EP where Pete Rock rhymes (and solo at that, with lines written by Brand Nubian's Grand Puba).

25 years after its initial impact, "All Souled Out" sounds as heavy and essential as ever, and will remind fans how important this duo was to the artform.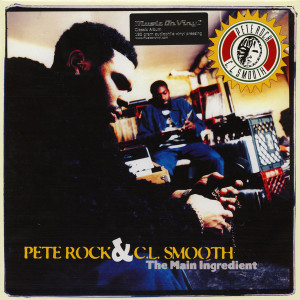 Hip Hop / Rap
Pete Rock & CL Smooth
GET ON DOWN
€34.87
Hip Hop / Rap
Pete Rock & CL Smooth
Heat Rock
€11.99
Unknown
pete rock & cl smooth
traffic
€18.46