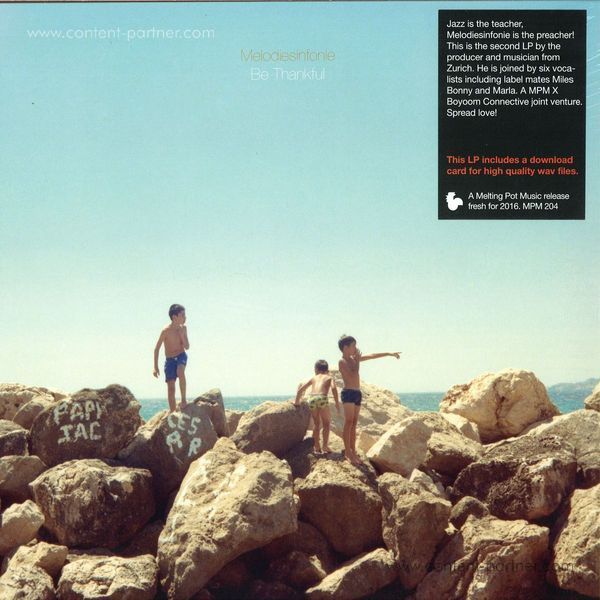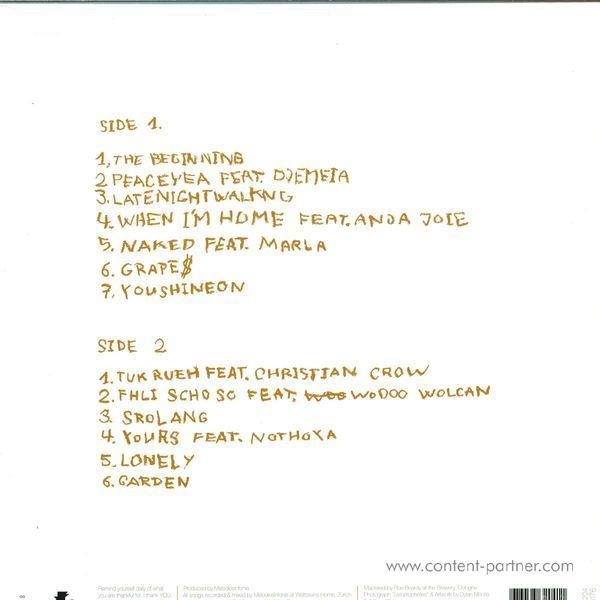 To order please add to basket and proceed to check out
2.
Peaceyea Feat. Djemeia
---
4.
When I'm Home Feat. Anja Joie
---
8.
Tuk Rueh Feat. Christian Crow
---
9.
Fhli Scho So Feat. Wodoo Wolcan
---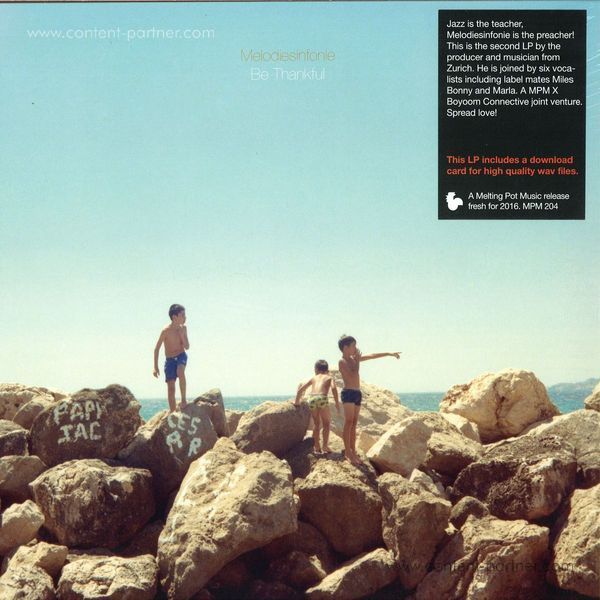 description
MPM begrüßt Melodiesinfonie! "Be Thankful" ist das zweite Album des Produzenten und Musikers aus Zürich. Als Sohn eines passionierten Jazzfans wuchs Melodiesinfonie inmitten einer audiophilen Jazzplattensammlung auf, spielte als Drummer in experimentellen Psych Bands und ist 20 Jahre später einer der spannendsten Produzenten around. Jazz ist definitiv der Teacher, wenn es um seine Musik geht und ohne Dilla wäre auch einiges anders gekommen. So weit so vertraut, sagt es doch wenig über die Qualität, Tiefe und - ja - Spiritualität von "Be Thankful" aus. Melodiesinfonie bewegt sich in seinem ganz eigenen Kosmos aus Beats, Vibes & Life. Unterstützt wird er dabei von Marla, Miles Bonny, Djemeia, Anja Joie, Christian Crow und Nothoya am Mikrophon.

"Be Thankful" ist die erste offizielle Kollabo von MPM und Boyoom Connective, dem Züricher Musik und Kreativkollektivs um Melodiesinfonie und Maloon The Boom. Spread Love!