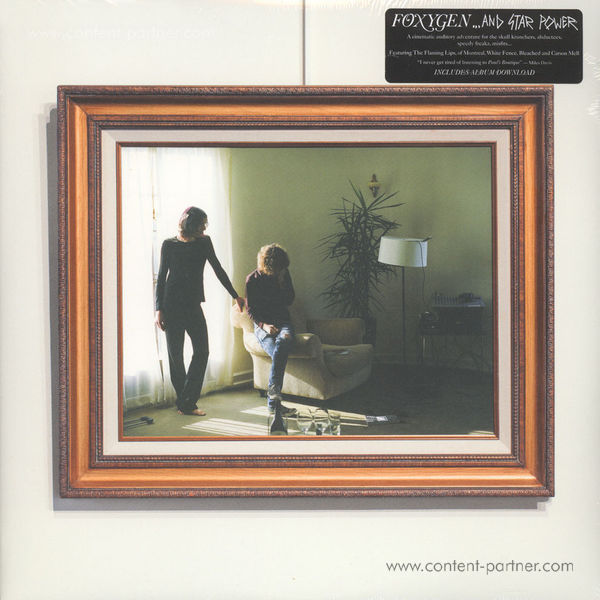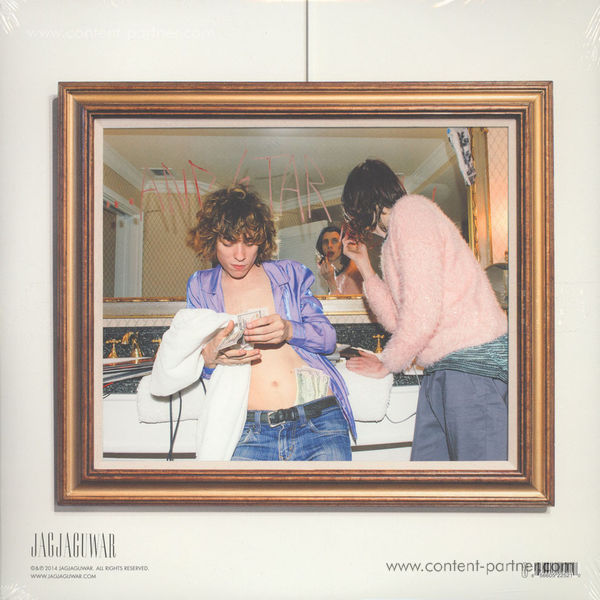 Foxygen... and Star Power (2LP)
6.
Star Power I: Overture
---
7.
Star Power II: Star Power Nite
---
8.
Star Power III: What Are We Good For
---
9.
Star Power IV: Ooh Ooh
---
10.
I Don't Have Anything/the Gate
---
17.
Cold Winter / Freedom
---
18.
Can't Contextualize My MindCan't Contextualize My Mind
---
19.
Brooklyn Police Station
---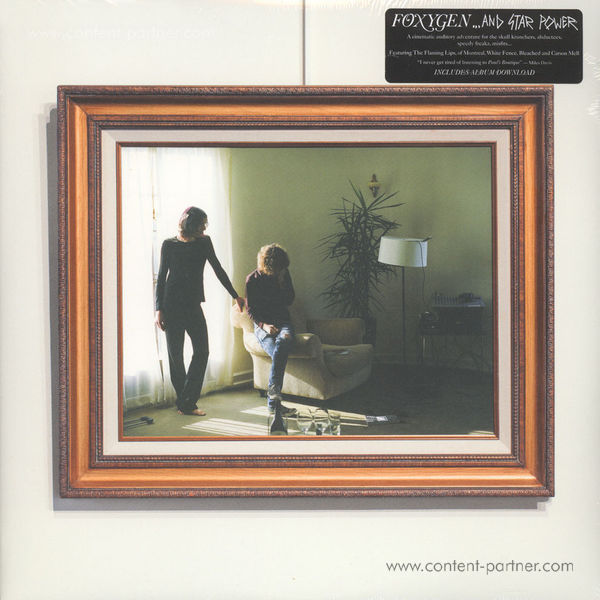 description
FOXYGEN sind Teil von Star Power. Sie sind eine Punkband und Du kannst dabei sein. Star Power ist ein Radiosender.

Du kannst ihn nur hören, wenn du daran glaubst. Wir alle sind die Stars der Szene. ,Foxygen.And Star Power" ist das neue Doppelalbum von FOXYGEN, ein cinematisch-auditives Abenteuer für Freaks, Entführte und Außenseiter.

Aufgenommen von FOXYGEN in den Dream Star Studios in ihrem geheimen Spukhaus mit UFOs, die um den Schornstein kreisen.

Mit einer illustren Sammlung von Gaststars. Suiten, die mit römischen Zahlen beziffert werden.

Gesang, der auf einem abgeranzten Kassettendeck im Beverly Hills Hotel und im Chateau Mormont aufgenommen wurde.

Anmutige 82 Minuten Laufzeit mit Folk aus dem Irrenhaus; Fantasien in Cartoonform; Songs, die ineinanderlaufen und sich wie UFO Übertragungen durch den Kopf weben und selbigen in neuen Formen drücken.

Hyperaktive Revolution im Star Power Underground. Flirtereien mit Soft Rock, Doomrock aus den tiefsten Kerkern und paranoide Strampler aus dem Badezimmer.

Es geht um den Prozess. Einen Blick durchs Kaleidoskop. Um Blasphemie, bei der selbst die Götter ein Schmunzeln nicht unterdrücken können.

Rock'n'Roll für den Schädel. PATTI SMITH schrieb damals in einer Review von TODD RUNDGRENs ,A Wizard, A True Star".

Am, Schluss heißt es: "Todd Rundgren is preparing us for a generation of frenzied children who will dream in animation." FOXYGEN lassen die Star Power Rakete starten.