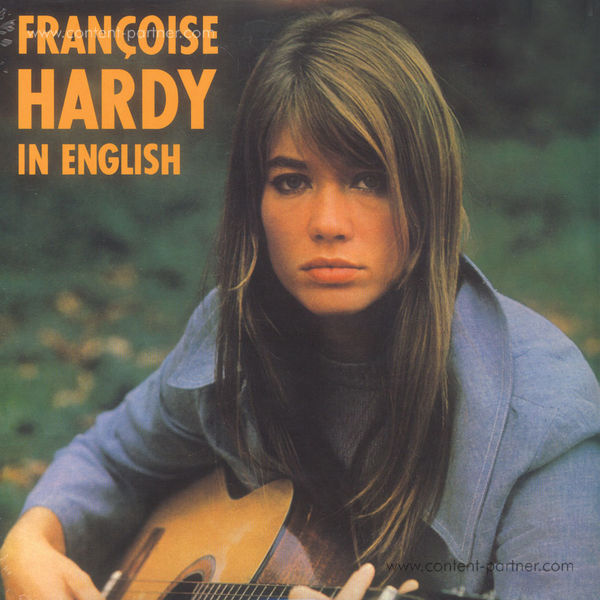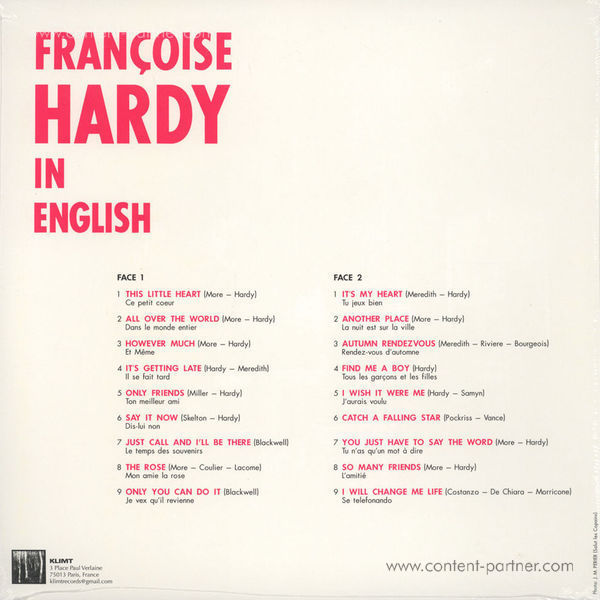 To order please add to basket and proceed to check out
7.
Just Call & I'll Be There
---
16.
You Just Have To Say The Word
---
18.
I Will Change Me Life
---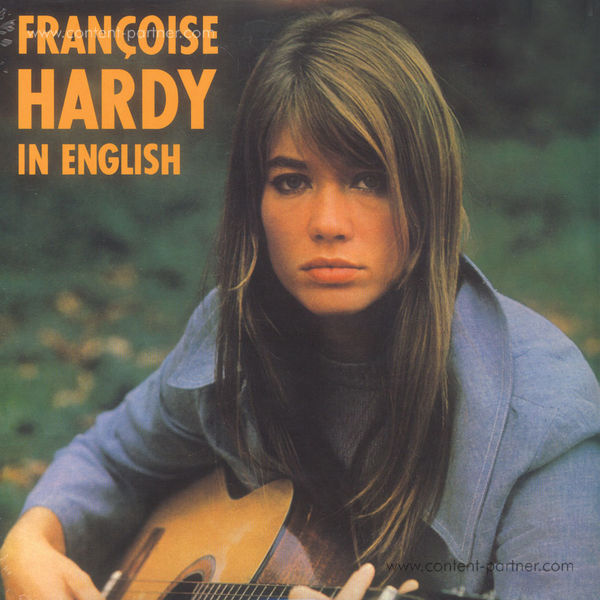 description
Françoise Hardy in English is a studio album of the French popular singer
Françoise Hardy. English covers of rock, folk, and pop tunes are the
backbone of this rather heavily orchestrated album, which may be Hardy's
most overlooked 60s recording. The songs are catchy and the production,
arrangements, and near-operatic backup harmonies excellent, at times
almost Spector-esque. Fans of Marianne Faithfull's mid-'60s work can find
something of a French equivalent here, though Hardy's material was
stronger and her delivery more confident.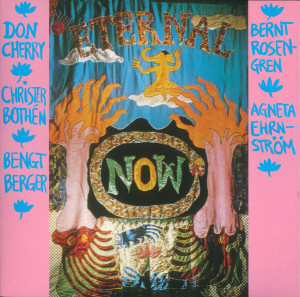 €16.99
Soundtrack / Film
Ennio Morricone
Klimt
€16.99
€21.99