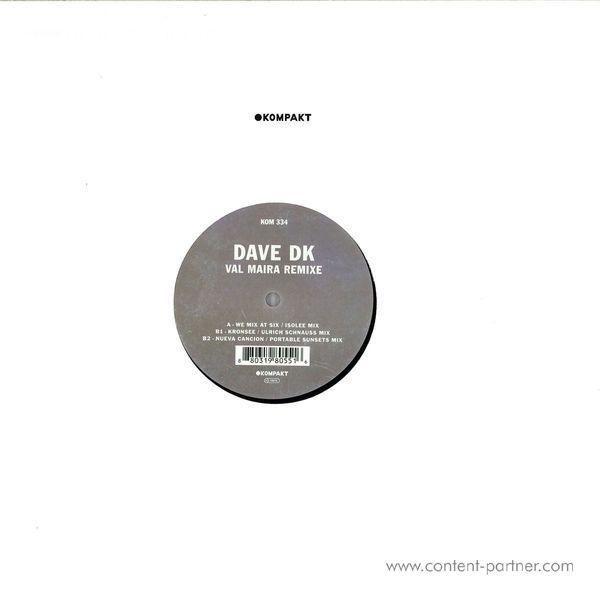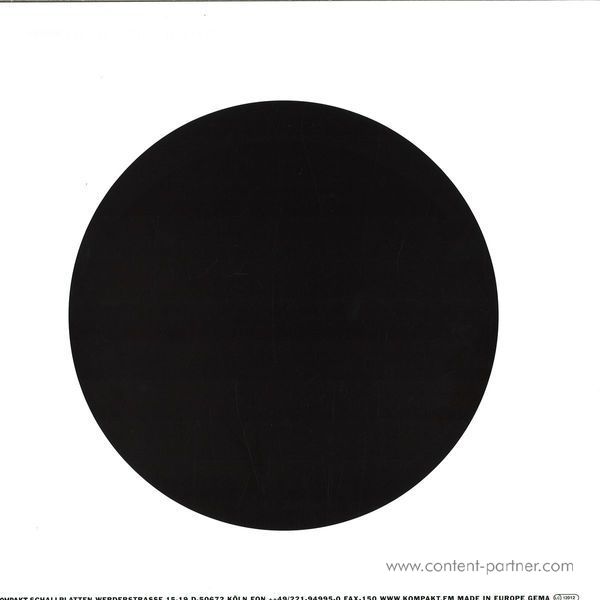 1.
We Mix At Six (Isolee Mix)
---
2.
Kronsee (Ulrich Schnauss Mix)
---
3.
Nueva Cancion (Portable Mix)
---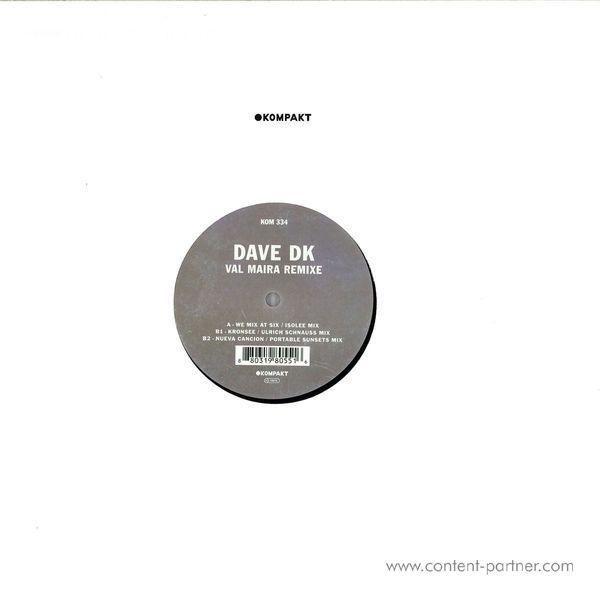 description
After showcasing the finely tuned brilliance of DAVE DK's electronic impressionism with PALMAILLE (KOMPAKT 277) and full-length VAL MAIRA (KOMPAKT 326 CD 121), it's time to unlock the full floor potential of the Berlin-based producer's intricate sonic tapestry - and give some other artists a shot at this infinitely gratifying source material. Highly regarded soundsmith ISOLÉE is well-known for his prowess when it comes to indie-infused, minimalist house with a catchy twist - just think of his timeless masterpiece "Beau Mot Plage" and its visionary blend of genres. His rework of the bass-laden, atmospheric WE MIX AT SIX is no different, steaming down the sophisticated textures of the original and soaking the resulting concentrate in a stirring bounce. Internationally acclaimed producer ULRICH SCHNAUSS has a similar knack for transcending electronica and brings his expertise in ethereal soundscapes to a surprisingly throbbing, pop-instilled, decidedly epic version of KRONSEE. Brooklyn/LA-based housetronics wizard PORTABLE SUNSETS rounds off this batch of carefully minted remixes with his take on NUEVA CANCION, turning its warm, organic hum into pure rythmatic poetry.