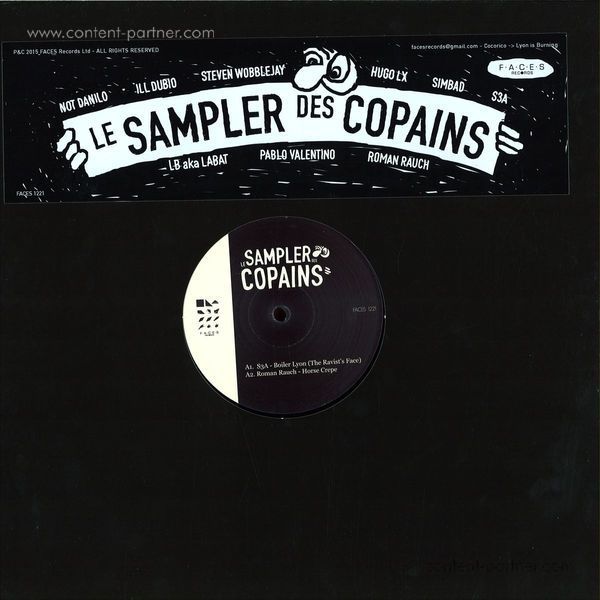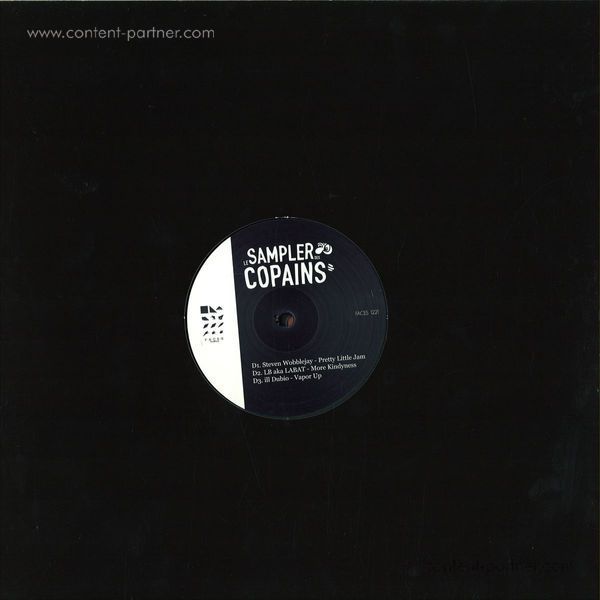 To order please add to basket and proceed to check out
1.
S3A - Boiler Lyon (The Ravist's Face)
---
2.
Roman Rauch - Horse Crepe
---
3.
Hugo Lx - It's About That Time
---
4.
Simbad - Stone Edge Beat
---
6.
Pablo Valentino - Hum Hum
---
7.
Not Danilo - My Tax Agent Fucked It Up
---
8.
Steven Wobblejay - Pretty Little Jam
---
9.
Lb Aka Labat - More Kindyness
---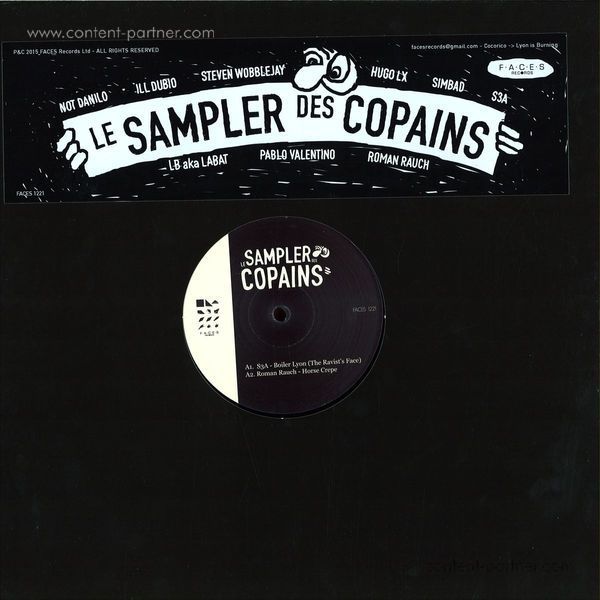 description
Loaded comp of DJ gear and smoker interludes...
Le Sampler Des Copains (litteraly, "The Friends Sampler", in french) is a 10 tracks, 2xLP bundle, showcasing both established and upcoming talents who currently gravitate around the FACES Records family. Remember Danilo Plessow first full length offering (even before his MCDE project, when he was producing under the Inverse Cinematics moniker), or Mono/Poly debut 12", "The George Machine EP" FACES allowed those then-newcomers, soon to be stars to release their first pieces of wax, because that's what the labe's all about.This time we're happy and thrilled to present you a sick draft of new talents' and friends' music, ranging from Deep House to Techno, without forgetting the Hip Hop, Instrumental roots.Friends All producers on this compilation are close personal friends, old and new. A Sampler This 10-tracks selection will give you a taste of what's the future sound ventures of FACES will be about (As a matter of fact S3A, Roman Rauch, Hugo LX, LB aka LABAT, Steven Wobblejay and Pablo Valentino are all working on new material for the label)
Recommended to any Children Of The Drum, beatsmiths, and any repepetitive beats lovers!