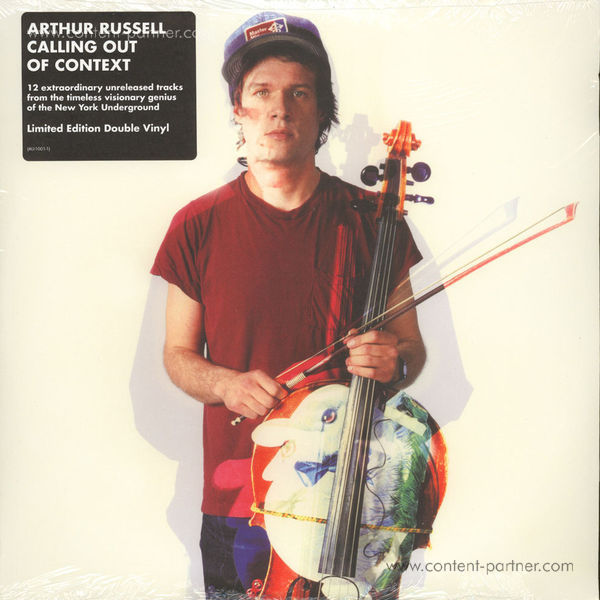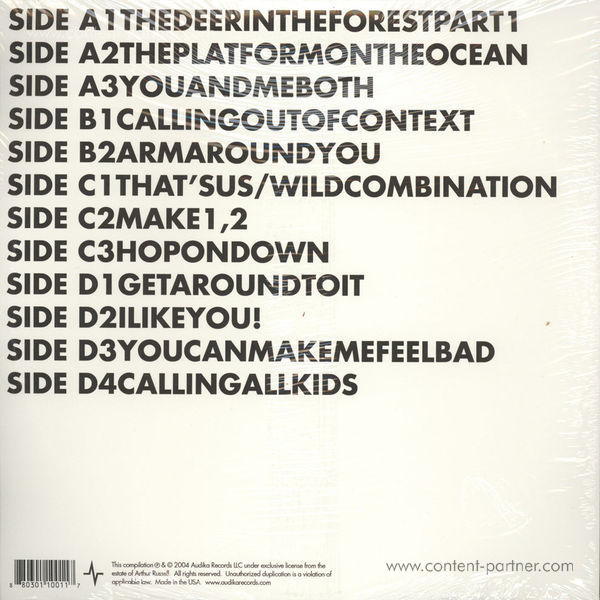 Calling Out Of Context (Repress)
To order please add to basket and proceed to check out
1.
The Deer In The Forest (Part 1)
---
2.
The Platform On The Ocean
---
4.
Calling Out Of Context
---
6.
That's Us / Wild Combination
---
11.
You Can Make Me Feel Bad
---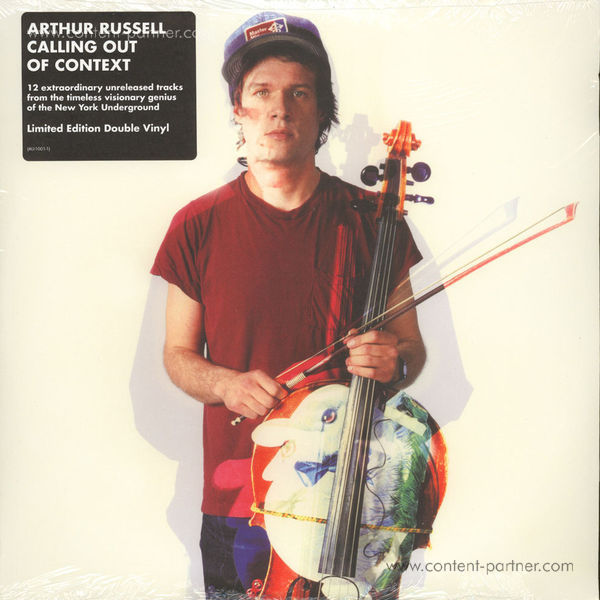 description
When Arthur Russell died in 1992 he left an overwhelming archive of over a 1000 tapes that reveal the sublime genius of one of the most important musicians of the last 25 years. As a cellist, songwriter, composer, and disco visionary Arthur Russell consistently blurred the lines of our expectations of what pop music could be. Originally from Iowa, Arthur travelled west in 1970 to study Indian classical composition with Ali Akbar Khan, befriended Allen Ginsberg, performed with Alice Coltrane, and then moved to New York in 1973 to study at the Manhattan School of Music. Quickly gravitating to the then burgeoning downtown scene, Arthur wrote and performed his minimal compositions (captured on Instrumentals and Tower Of Meaning. Both to be re-issued by Audika) and collaborated with a who's who of some of New York's most influential artists including Rhy's Chatham, Ernie Brooks, David Byrne, Phillip Glass, Laurie Anderson, Jon Gibson, Robert Wilson, Christian Wolff, John Cage, Arnold Dreyblatt, and Phill Niblock.

It then changed by a mere accident. Simply, he went to a disco. Inspired by the sonic repetition and sense of community, Arthur wrote and recorded some of the most important records of the disco era including 'Kiss Me Again', 'Is It All Over My Face', and co-founded Sleeping Bag Records with partner Will Socolov releasing 'Go Bang' and the album 24-24 Music. In 2002 Audika Records entered into an exclusive licensing agreement with the estate of Arthur Russell to issue previously unreleased and out of print material from Arthur's vast archive. The first album Calling Out Of Context , features 12 previously unreleased tracks recorded during Arthur's prime years 1985-90. The material is drawn from Corn, an album that was completed in 1985 but never released, and an abandoned album recorded for Rough Trade as Arthur had become ill. Many of these tracks show hidden sides of Arthur's talent and underline the loss of his great potential.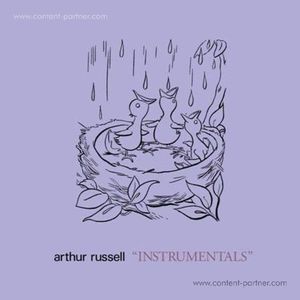 Electro / Electronic
Arthur Russell
Audika US
€41.99
Alternative
Arthur Russell
Audika US
€24.99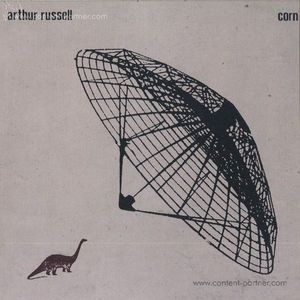 Electro / Electronic
Arthur Russell
Audika US
€25.99