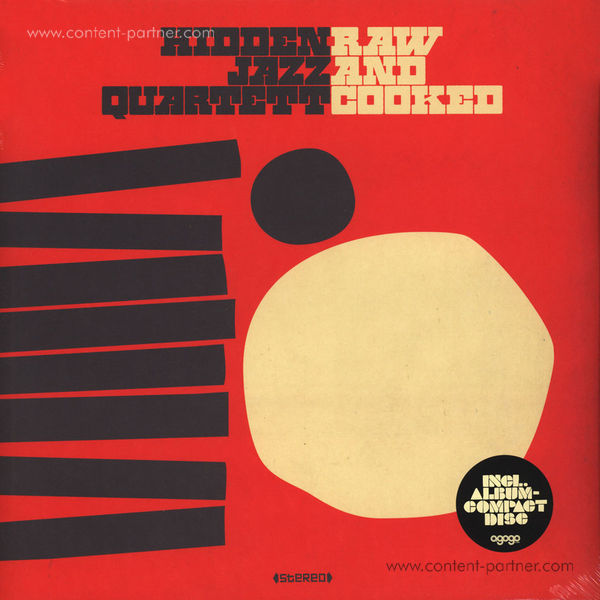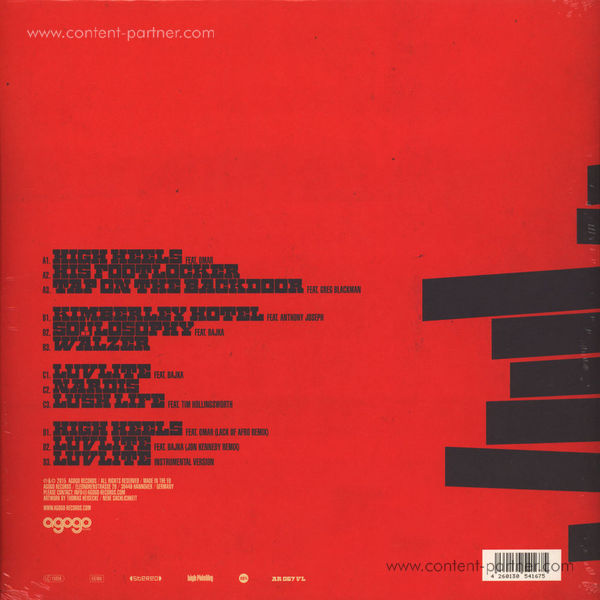 To order please add to basket and proceed to check out
3.
Tap On The Backdoor feat Greg Blackman
---
4.
Kimberley Hotel feat Anthony Joseph
---
9.
Lush Life feat Tim Hollingsworth
---
10.
High Heels feat Omar (Lack Of Afro Remix)
---
11.
Luvlite feat Bajka (Jon Kennedy Remix)
---
12.
Luvlite (Instrumental Version)
---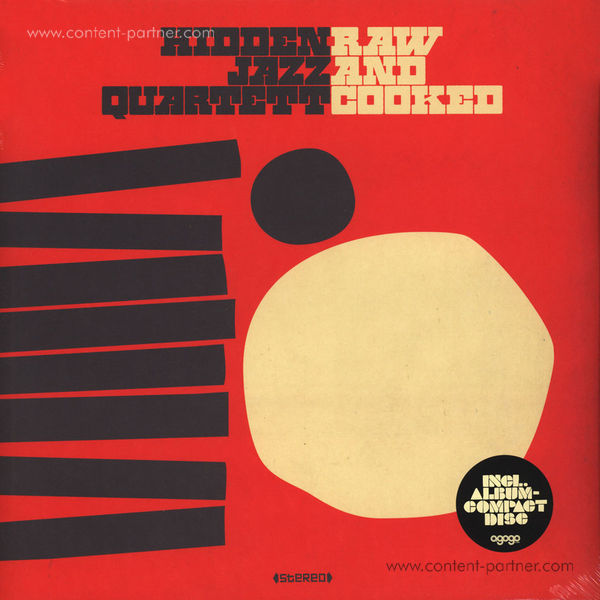 description
Lecker! Bombastisches Mehrgänge-Menü, gewürzt mit einer ordentlichen Prise Groove.

"Coming with a strong flow, and continue to grow", rappte Guru (Gang Starr) einst im Track "Jazz Thing". Und
das ist genau die Attitüde, mit der das Hidden Jazz Quartett sein Debütalbum "Raw And Cooked" serviert. Bei
der Formation haben wir es mit einer Gruppe versierter Musiker zu tun, die nicht allein eine nachhaltigkonkrete
Vorstellung davon haben, wie eklektizistische Leckerbissen im Optimalfall schmecken sollten,
sondern die tatsächlich die ganze Bandbreite groovender Musikstile zu einer verführerischen Gaumenfreude
amalgamieren. Kein Wunder! Während Stephan Abel (Saxofon), Lutz "Hammond" Krajenski (Keyboard),
Matthias "Maze" Meusel (Schlagzeug) und Olaf Casimir (Bass) weit gereiste und renommierte Jazzmusiker
sind, ist ihr Produzent Christian Decker (Fury In The Slaughterhouse) ein Mann mit genau den Fähigkeiten
und Ohren, um für ein bombastisches Mehrgänge-Menü zu sorgen, das von R&B und Nu Soul über Afro und
Funk bis Jazz und Poetry so ziemlich alles auf den Teller bringt, was einfach immer schmeckt. Abgeschmeckt
werden die Appetithappen mit Gastauftritten der Sänger Omar, Bajka (Radio Citizen, Bonobo, Dalindeo),
Greg Blackman (Featurecast, Renegades Of Jazz), Anthony Joseph und Tim Hollingsworth. Dazu ein Glas
guten Roten, und es kann kommen, was will ...