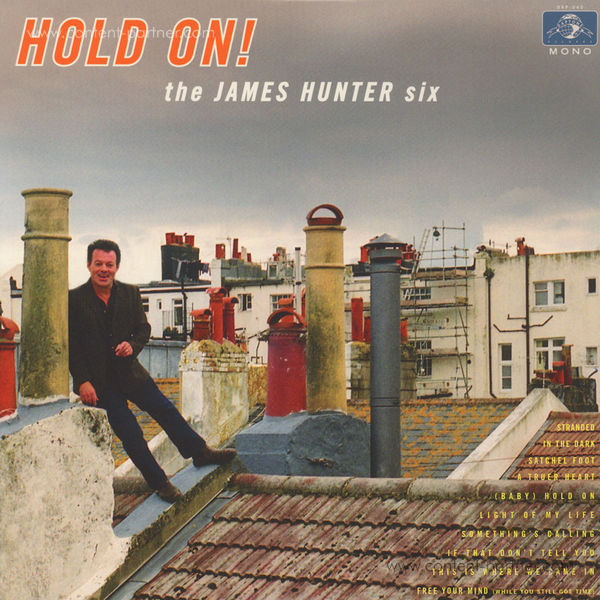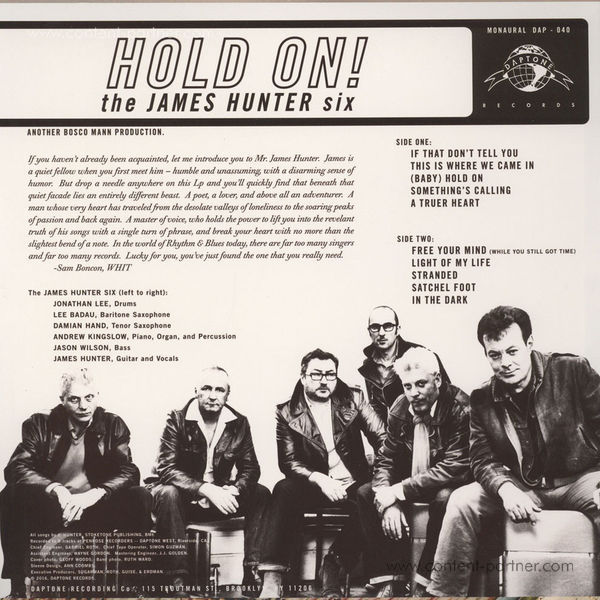 1.
If That Don?t Tell You
---
2.
This Is Where We Came In
---
6.
Free Your Mind (While You Still Got Time)
---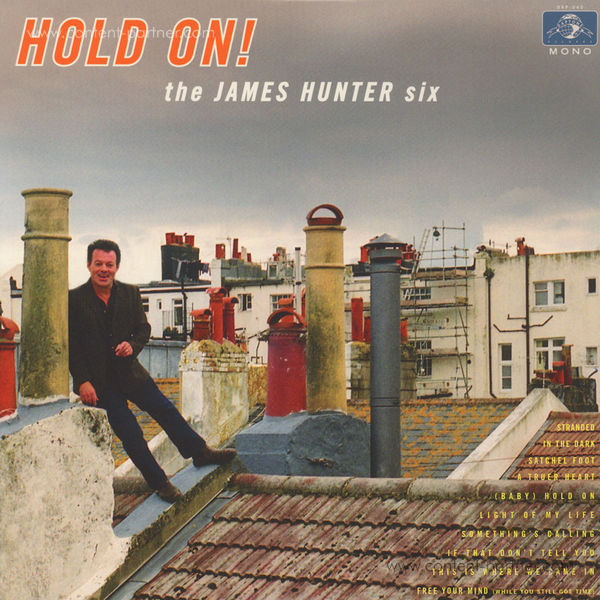 description
This may be James Hunter's four th album, but it is his first on Daptone. Produced by Daptone's own Bosco Mann (Gabriel Roth) at Penrose Recorders (Daptone West) near his home in Riverside, CA, Hold On! is a perfect por trait of an ar tist at the top of his game. James Hunter has been on the scene for enough years to acquire plenty of feathers in his cap. Billboard charts, Grammy nominations, and Van Morrison collaborations aside, he has earned an international reputation as a Rhythm and Blues troubadour for his command of the microphone both on stage and in studio. This album, however, is something far deeper than just another notch in his belt. It is truly an ar tist's vision come to fruition.
Soul
The James Hunter Six
Daptone Records
€8.59
Soul
The James Hunter Six
Daptone Records
€21.99
Funk
The James Hunter Six
Daptone Records
€10.29