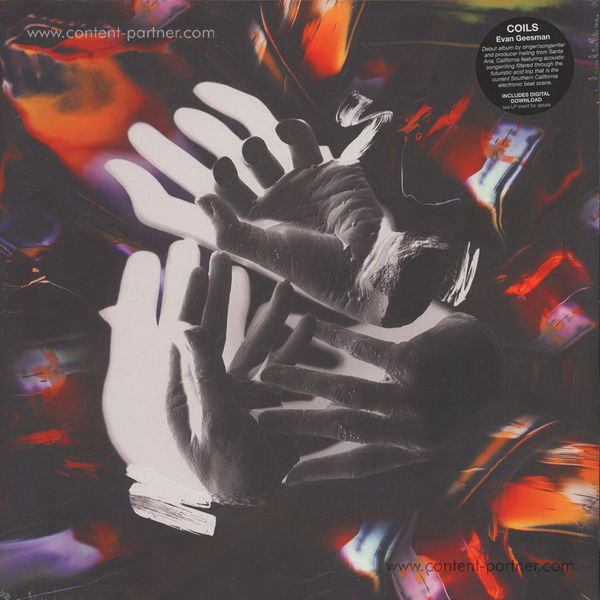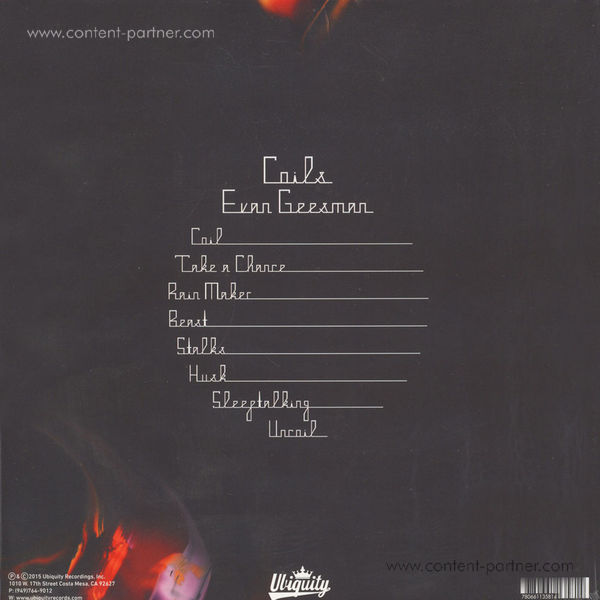 To order please add to basket and proceed to check out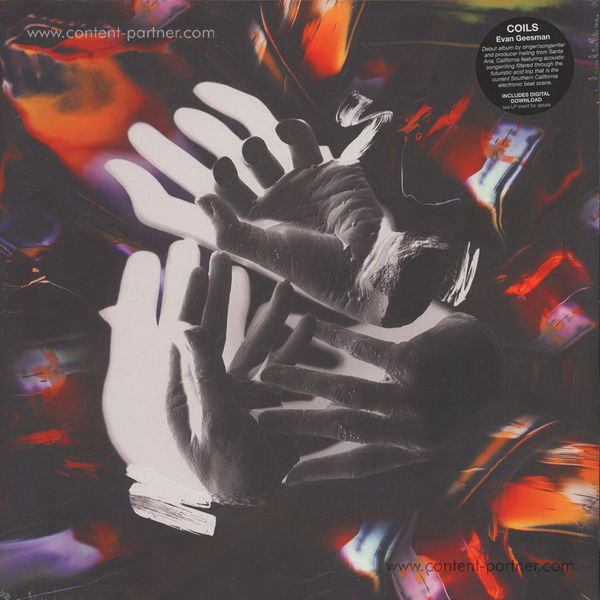 description
Coils is the latest offering from Santa Ana, CA native Evan Geesman. Fresh from the success of his previous digital-only release Lengua, with co-signs from Bandcamp's Head Curator Andrew Jervis and Osunlade, his new work finds him delving deeper into his production palette interspersed with his songwriter's aesthetic, resulting in a decidedly denser sonic soundscape than its predecessor.

Born and raised in Santa Ana, CA Evan Geesman has been writing and recording songs since his early teens. From folk songs recorded on a 4 track in his parents' garage to recent collaborations with local electronic beat collective GRN+GLD, Evan's unique and prolific musical output have established him as both a singer songwriter and electronic/new beat producer.

While Evan's previous material crossed several genres and had more of an experimental bent with influences varying from Aphex Twin, Wu-Tang, Mahavishnu Orchestra and world folk music, Coils represents a natural synthesis of his beat heavy electronic compositions and strong songwriting sensibilities. Many of the songs recorded over the last year began as guitar compositions, which were then painstakingly recreated electronically, building layers of arrangements consisting of electronic instruments, field recordings and his own vocals over an acoustic foundation. When asked to describe the album's underlying theme, he cites how suffocating life in the modern world can be with the internet, TV, technology and the increasingly overwhelming speed of communication. Using music as a medium to convey this accurate yet unfortunate depiction of living in modernity, Coils doesn't succumb to the dourness, it finds a way to remind those who listen that life can be softer.