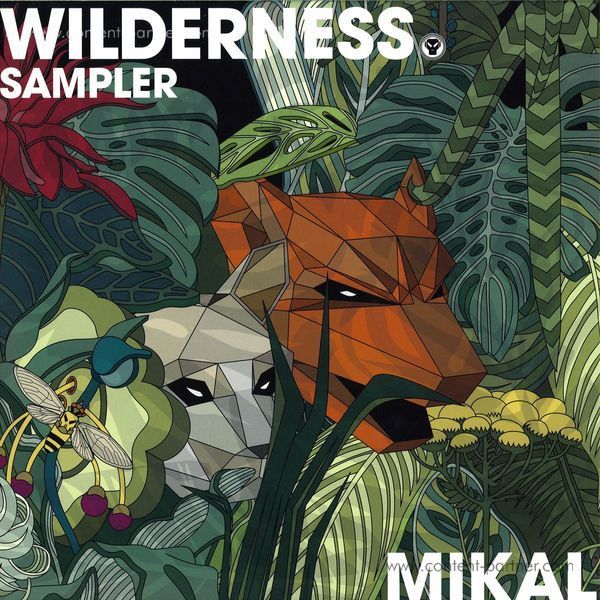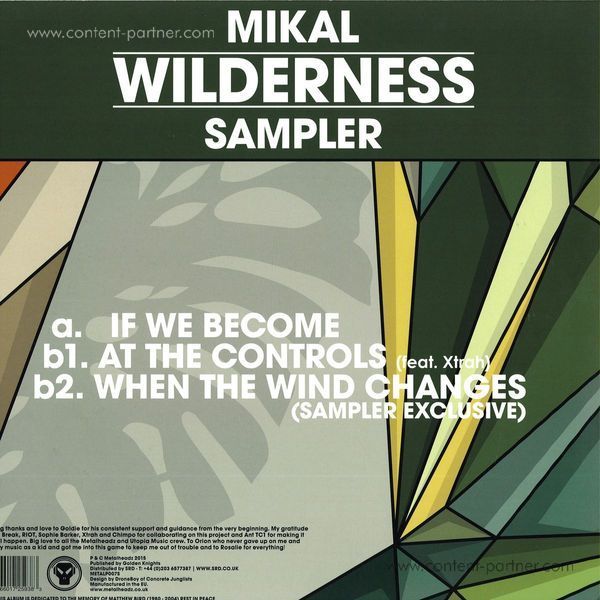 To order please add to basket and proceed to check out
2.
At The Controls Feat Xtrah
---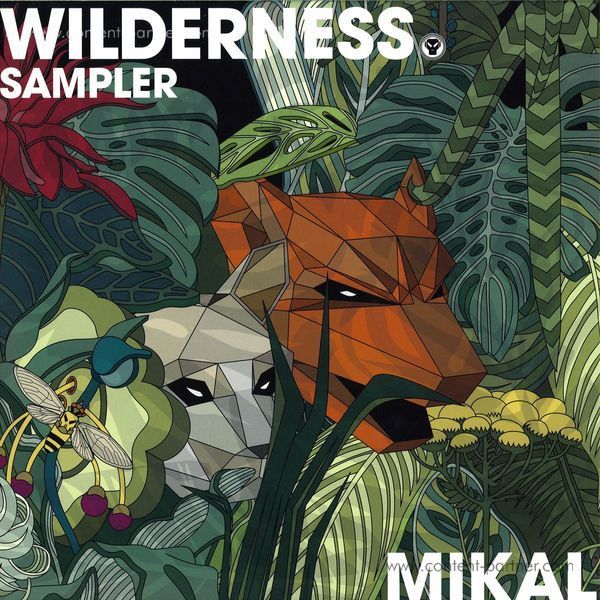 description
* One of Metalheadz unsung heroes of recent times, Mikal, is on the cusp of releasing his debut album and with the quality of this release- that will all change. We're very happy to present to you the sampler for Mikal- Wilderness.

* If We Become
The sampler kicks off with the the dark, stealthy and foreboding If We Become. The track is almost like a statement of intent for what will come from the album, Mikal laying down the law with his no nosense take on drum n bass, its jungle influenced but very current in the way he's executed it. Stepping, touches of mid-range and forward pushing.

* At The Controls feat Xtrah
Xtrah and Mikal are becoming quite the studio partners and the results of this track are some of reasons why, it's a well-produced track that you can hear both personalities in instantly. Xtrah's finesse with bass and Mikal's reggae and dub influence shines through. It's a club track that demands to be heard loud and the massive sub rattles your very core.

* When The Wind Changes
Mikal shows his soulful side with the sampler exclusive track When The Wind Changes, its thoughtful and introspective. The track is led by the vocal refrain and the subtle keys that sit on top of the rhythm track, it's a great way to wrap up the sampler and really shows the diversity in store on Wilderness.