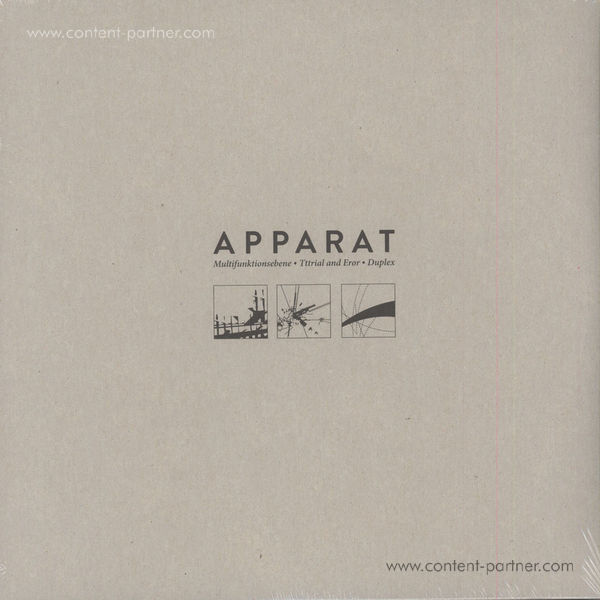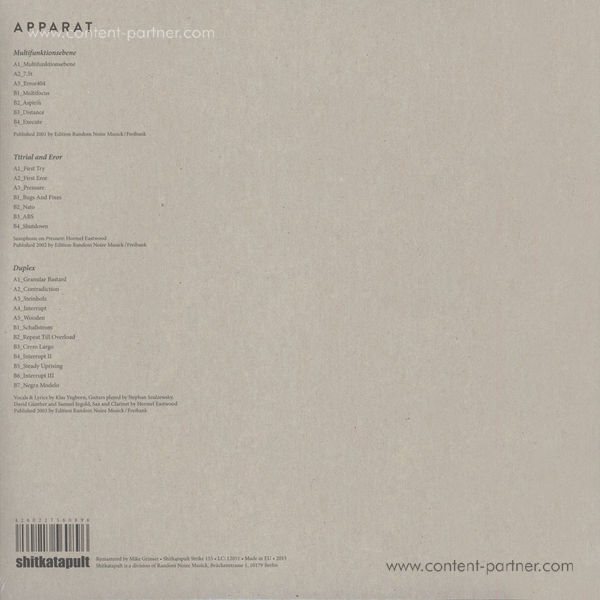 Multifunktionsebene/Tttrial&Eror/Duplex
genre:
Electro / Electronic
To order please add to basket and proceed to check out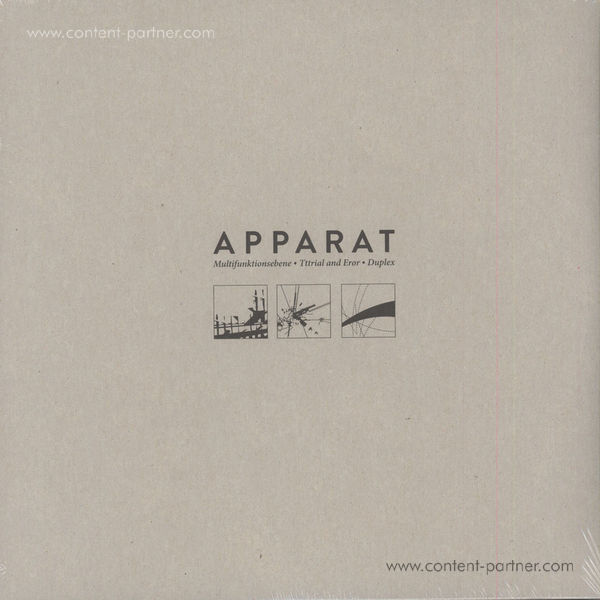 description
Box-Set: Wiederveröffentlichung der ersten drei Apparat-Alben.

Kaum ein anderer Musiker an der Schnittstelle zwischen Elektro und Popmusik wird so leidenschaftlich
verehrt wie Apparat. Mühelos vereint der Wahl-Berliner die unerschöpflichen Soundwelten der elektronischen
Musik mit der emotionalen Tiefe des Indie. Apparat macht Musik zum Abrocken und Mitsingen und Musik
zum Wegdriften und darin Eintauchen. Mit Moderat, seiner Kooperation mit dem DJ-Duo Modeselektor, steht
er seit Jahren regelmäßig auf Festival-Bühnen, er war bei John Peel zu Gast und schreibt Theatermusik.
Doch Apparat hat auch ein fantastisches, radikal-elektronisches Frühwerk zu bieten. Weil das nicht jeder parat hat, bringt das Label Shitkatapult seine ersten drei Alben remastert im Delux-Box-Set heraus. Darin
enthalten: das Debüt "Multifunktionsebene", das Apparat 2001 im zarten Alter von 21 veröffentlichte, sowie
sein Opus Magnum "Tttrial And Eror" (2002) und "Duplex" (2003), das Album, in dem er der Elektronik
akustische Instrumente beifügte und das Fundament für sein heutiges Schaffen legte. Die Vinylfassung (3 LPs) erscheint mit Downloadcode.