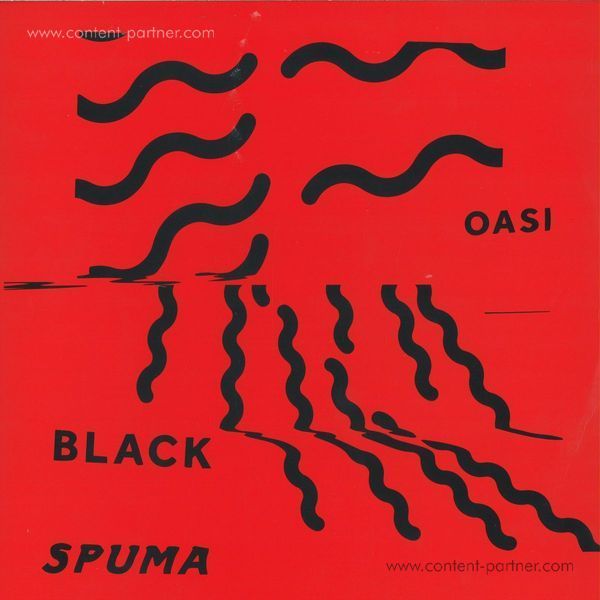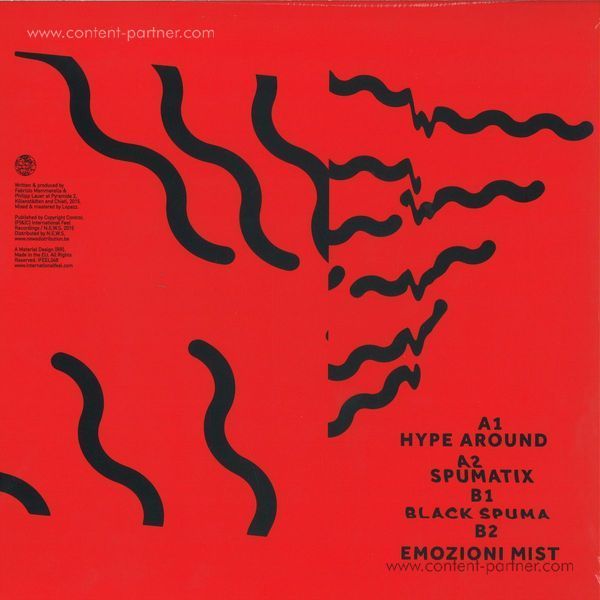 To order please add to basket and proceed to check out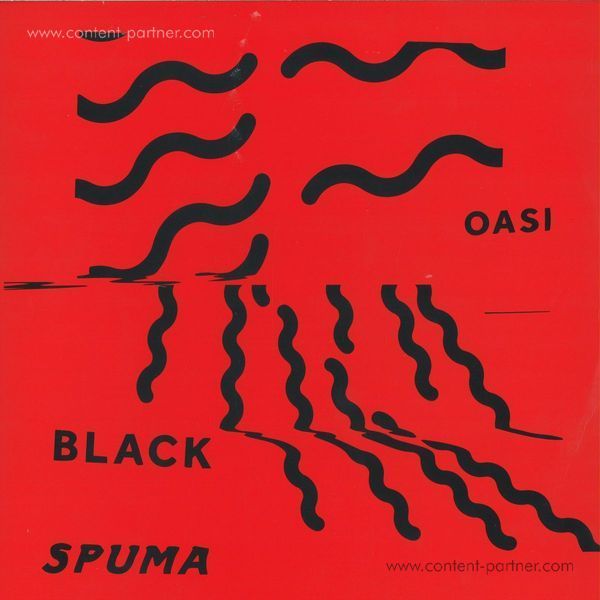 description
Black Spuma are Fabrizio Mammarella & Phillip Lauer. Phillip is known as one half of Tuff City Kids with Gerd Janson and one third of Talamanca System with Gerd and International Feel's own Mark Barrott, plus for his acclaimed solo album earlier this year (Borndom). Fabrizio is known for his Telespazio
project and this was, in fact, their meeting point, when Phillip (trading as Arto Mwambe) remixed a Telespazio track.

At the start of 2015 they decided to work together and see what came out, so Fabrizio travelled to Phillip's Hinterhof Toy Factory near Frankfurt, and this EP was created modern Italo (one of them is Italian) with a housey background. They say they just wanted to have fun and make music 'for friends'. International Feel says....that'll do for us.

Lead track 'Hype Around' is all of those things, old and modern Italo Balearic house with a drum 'n' bass b.line and a few delicious pads. 'Spumatix ' lowers the BPM and adds a Lee Perry Space Echo and the self titled 'Black Spuma' takes us back to Rimini framing the classic sound in a modern context. 'Emizioni Miste' brings the EP to a close with a tribal machined groove, funky bassline and popcorn keys.

Both Lauer and Mammarella have a history of quality releases on great labels: Running Back, Beats In Space, Permanent Vacation, Rollerboys Recordings and our very own International Feel. House music for House People.