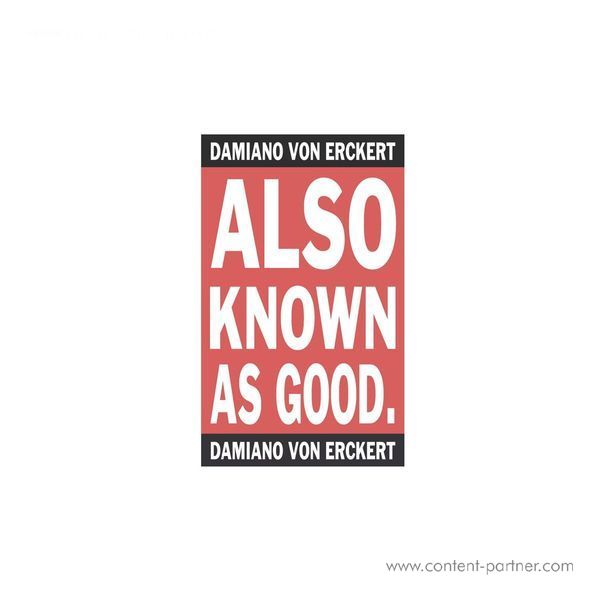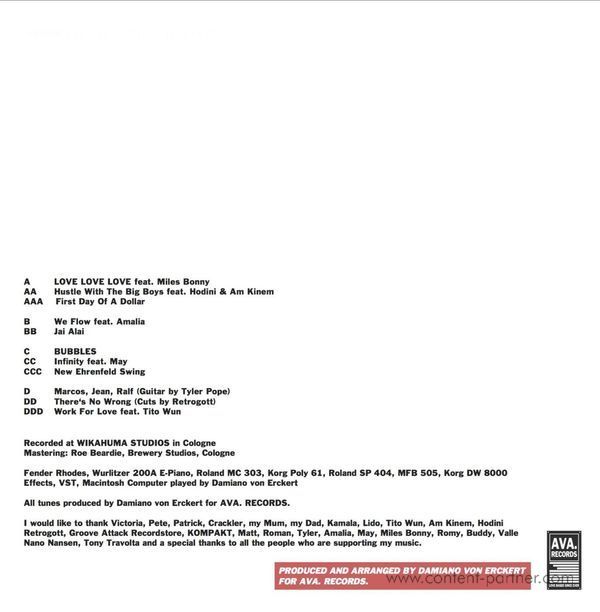 To order please add to basket and proceed to check out
1.
LOVE LOVE LOVE (feat Miles Bonny) (4:47)
---
2.
Hustle With The Big Boys (feat Hodini & Am Kinem) (3:33)
---
3.
First Day Of A Dollar (3:02)
---
4.
We Flow (feat Amalia) (5:44)
---
7.
Infinity (feat May) (2:27)
---
8.
New Ehrenfeld Swing (2:24)
---
9.
Marcos, Jean, Ralf (5:28)
---
10.
There's No Wrong (3:30)
---
11.
Work For Love (feat Tito Wun) (4:53)
---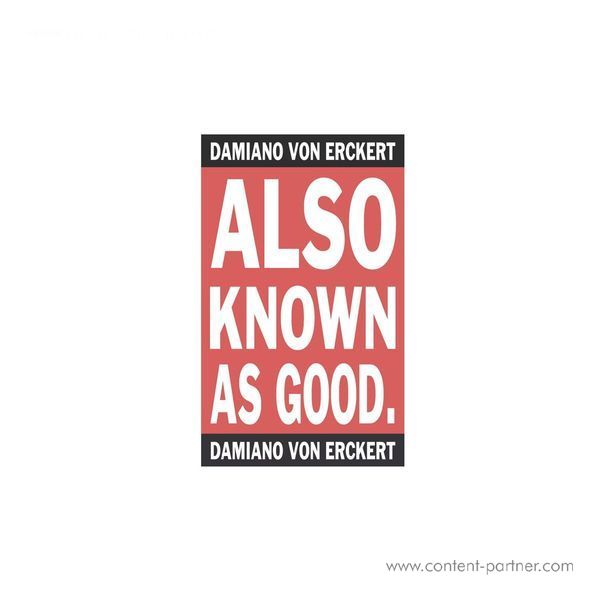 description
2 years after his debut LP ,Love Based Music'' Damiano von Erckert is about to present the follow up ,Also Known As Good.''which combines, equally to his first Album, a versatile spectrum of s t s i t r a r e h t o h t i w s n o i t a r o b a l l o c d n a s e c n e u l f n i e r n e g f o d n i k t n e r e f f i d coming from House, Disco, Hip Hop, Soul and Experimental. ,Also Known As Good'' tells a story about club culture and about the last 40 Years of music, its genres and its background. Not only his solo productions but also his collaborations with artists like Tito Wun, Hodini, May, Retrogott, Am Kinem, Miles Bonny, Amalia and Tyler Pope transmitting the vibe of Cologne, AVA. Records and Damianos perception of music in general including all its facets and interpretations of samples and instruments you can find in Jazz, Disco, House, Hip Hop, Techno and Electronica.

Von Erckerts interpretation of an ,Album'' is a concept containing a story. The Collaboration between Tyler Pope (formerly member of Warp Records signed Band ,!!!'') and him combines Krautrock, Brazil and Techno. The track ,We Flow'' with Chicago based singer Amalia is reduced to the essence of House & Disco where ,Hustle With The Big Boys'' featuring Hodini & Am Kinem, ,There''s No Wrong'' featuring Retrogott, ,Infintiy'' featuring May and ,First Day Of A Dollar'' links electronic and organic sound.

Damiano breaks up Techno elements with House in ,BUBBLES'' and joins them into togetherness. Not least there''s all the way through the album a thread of Soul shown by collaborations with Miles Bonny on ,LOVE LOVE LOVE'', Tito Wun ,Work for Love'', ,New Ehrenfeld Swing'' and ,Jai Alai''.