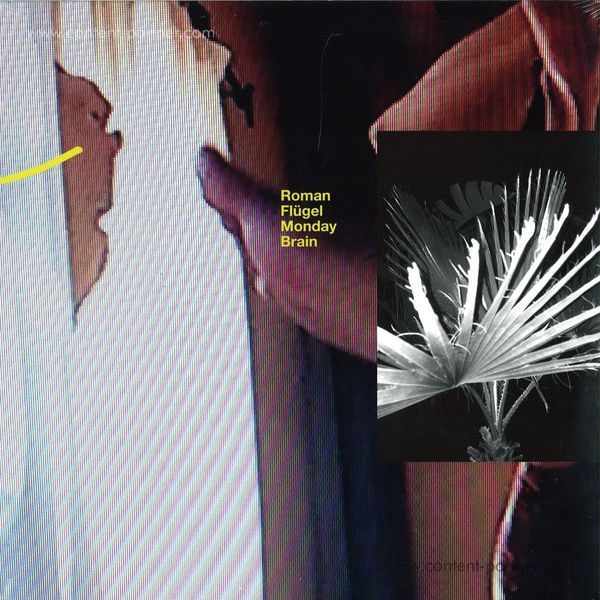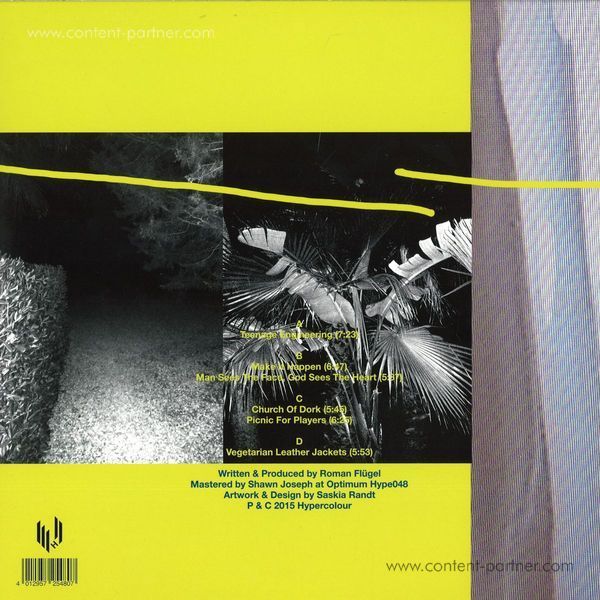 To order please add to basket and proceed to check out
1.
Teenage Engineering (7:24)
---
3.
Man Sees The Face, God Sees The Heart (5:35)
---
5.
Picnic For Players (6:23)
---
6.
Vegetarian Leather Jackets (5:55)
---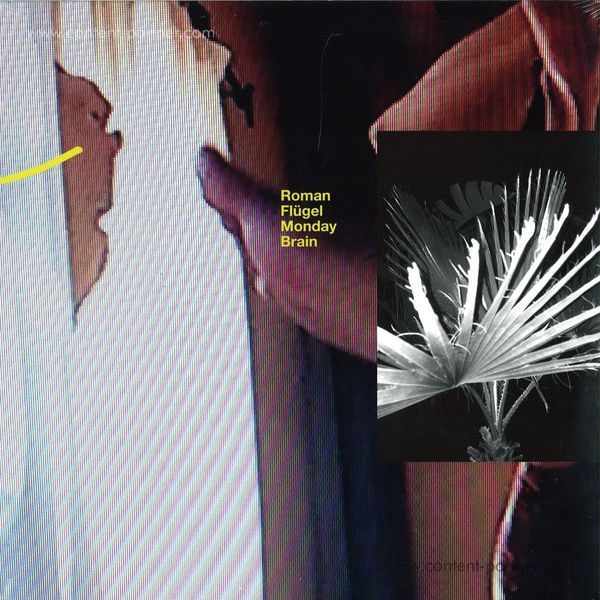 description
Beautifully Designed HQ Doublepack by Roman Flügel - 6 stunning (and we really mean that) long tracks, all equally worthy.

Very few artists have influenced the sound of house and techno as much as Roman Flügel. Having been active since the early 90's under various aliases, few have been revered so widely as a DJ, live performer, producer, remixer, intellectual and record label owner. The record labels he helped found, Ongaku, Klang and Playhouse, are pivotal imprints in the electronic music scene, and his ability to gracefully incorporate and master most styles of 4/4 has seen him create a range of genres from techno, house, electro, ambient, IDM, downtempo, and acid house. Respected both as a solo artist and collaborator, this veteran of the scene has just ticked the label's bucket list with an incredible double vinyl for Hypercolour.

6 tracks of highly polished techno/electronica cover a range of tempos and styles on 'Monday Brain', a double pack vinyl to be released this October. Flügel demonstrates his ability to morph his sound with the times, and displays his breadth of sound design magnificently over the release.

Cosmic IDM sensibilities are explored on EP opener 'Teenage Engineering', building in harmony and texture, and a fine example of Flügel's melodic sound, whilst 'Make It Happen' captures more psychedelic touches over a solid groove.

"Man Sees The Face God Sees The Heart' goes as deep as the title suggests, rhythmic sounds melodically ride over minimal beats and luscious bass in a stirring slice of modern electronica, whilst 'Church Of Dork' wigs out like the very best Chicago house records, its synth motif worming around the jacked up beats. 'Picnic For Players' comes ready with blissful and melancholic riffs, dipped in warm reverb for a classic sounding piece, and the EP closes in fine style with the shadowy 'Vegetarian Leather Jackets'.