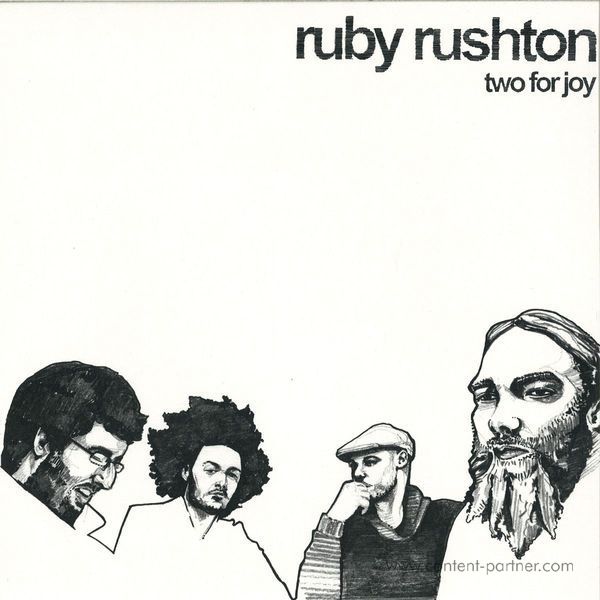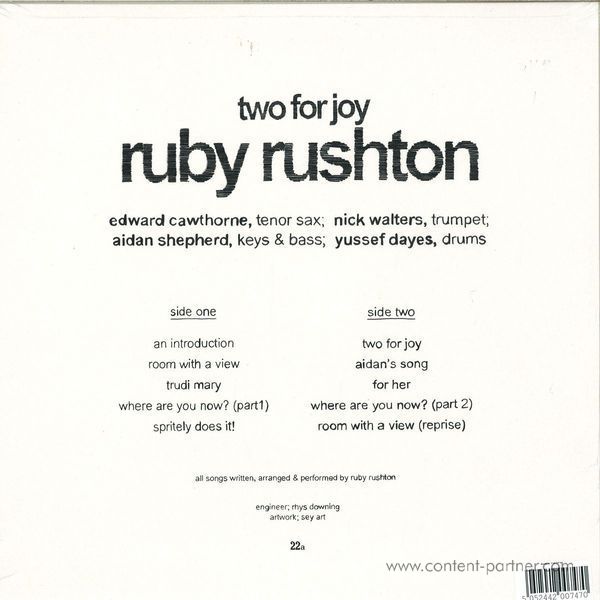 To order please add to basket and proceed to check out
1.
An Introduction (1:07)
---
2.
Room With A View (7:30)
---
4.
Where Are You Now? (part 1) (1:24)
---
5.
Spritely Does It! (3:19)
---
9.
Where Are You Now? (part 2) (2:36)
---
10.
Room With A View (7:15)
---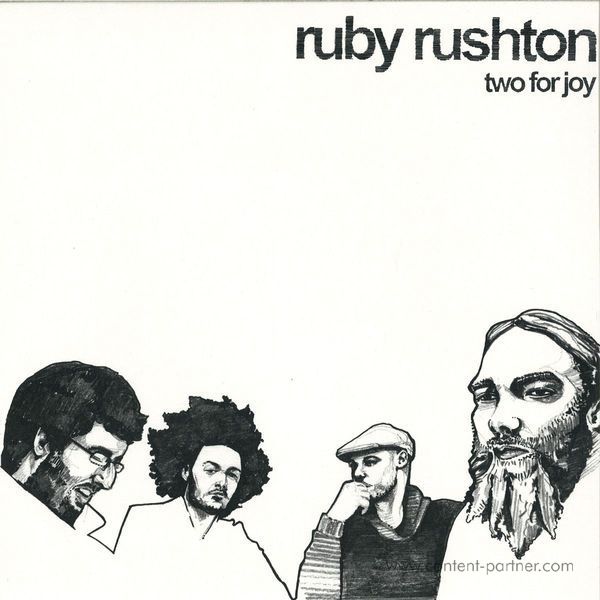 description
Tearing up the rule book, reaching beyond traditional jazz and coffee table conformity, this innovative quartet fuse hip-hop, afro-beat and electronic music to create "tomorrow's music, tomorrow's sound."

Ruby Rushton's debut album "Two For Joy" is comprised of deeply personal instrumental compositions fuelled by a love of Coltrane, Yusef Lateef and Fela Kuti to more contemporary artists like Slum Village and Sa-Ra. The four-piece are led by Ed Cawthorne (aka Tenderlonious) who plays saxophone, flute and percussion alongside drummer Yussef Dayes, trumpeter Nick Walters and keyboard player Aidan Shepherd.

The long-player is filled with moments of ramped-up spell-binding energy, meditative slow-build solos, and melancholic grooves. Recorded live in one day with no overdubs, "Two For Joy" is the result of four friends coming together and pouring their hearts out in the most expressive way they know how.

Personnel: Ed Cawthorne (tenor saxophone), Nick Walters (trumpet), Aidan Shepherd (keys, bass), Yussef Dayes (drums).
€21.99
€23.99