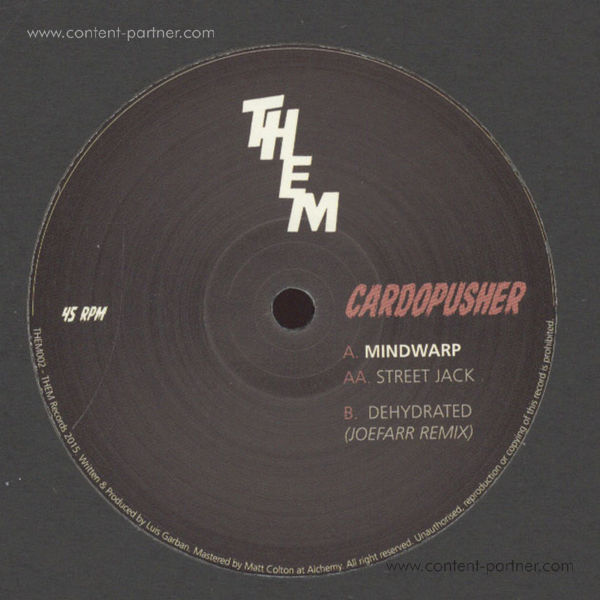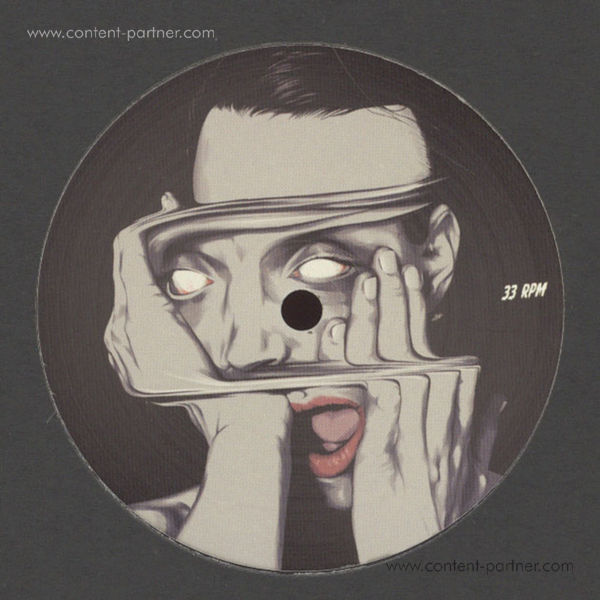 Mindwarp (incl. Joefarr Remix)
To order please add to basket and proceed to check out
3.
Dehydrated (Joefarr Remix)
---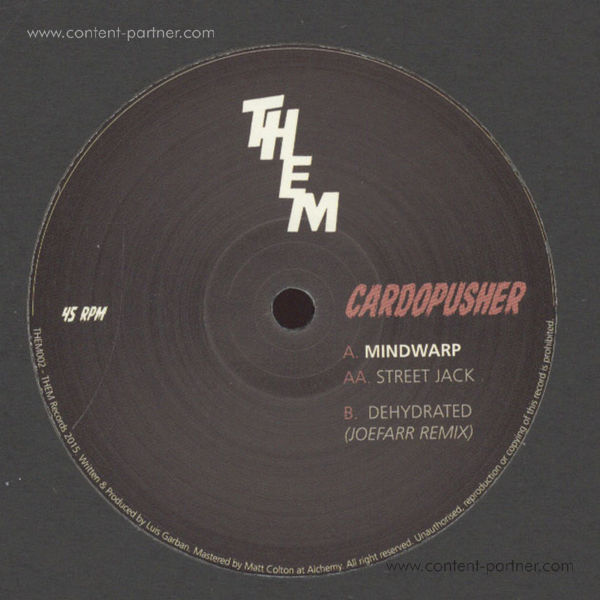 description
Following on from the debut release (the storming 'The Run' by Japanese based Hiroaki Iizuka), is a single in the same format of two original tracks and one remix. This time heading up the production is Portugal based producer Cardopusher, with the remix supplied by Londoner JoeFarr.

We've been listening to Cardopusher for years and have called ourselves fans throughout the various incarnations of his sound, from the breakcore days, his moment in the emerging dubstep scene and more recently, his dancefloor techno.

he lead track of this release, also the first track on side A of the vinyl, is entitled Mindwarp. Mindwarp is a four to the floor acid stomper, thundering through its track length in abrasive and uncompromising style. A straight up club banger for the techno scene executed with veteran knowhow

The second track on the release is Street Jack, which also shares the A side of the vinyl. Street Jack is a sleek club tool inspired by oldskool Detroit hardware techno. Bright cymbals and hammering claps provide the percussive framework to make this one perfect for a dancefloor workout, as a vocal and synth hook follow on from each other. This one is bound to be the favourite of people after less aggression than Mindwarp without losing any of the energy.

The final track on the release is a JoeFarr remix of Dehydrated, which comprises the only track on the 45rpm B-side of the vinyl. A man on fire at the moment, JoeFarr offers a different style to the original tracks, with a disjointed two step rhythm on which he hangs the remix. He manages to bring a dynamic range of ideas from this rhythm, from the driving rave hook of the main section to the reflective melancholia of the breakdown, making his track suited to both peak time dancefloor sustenance and good home listening.