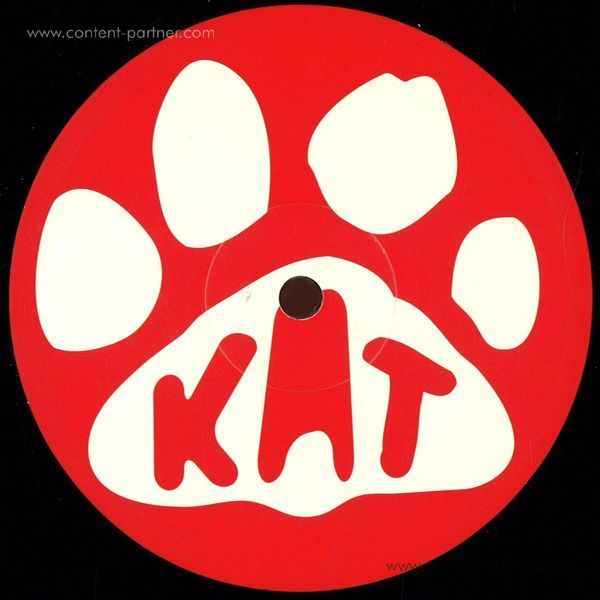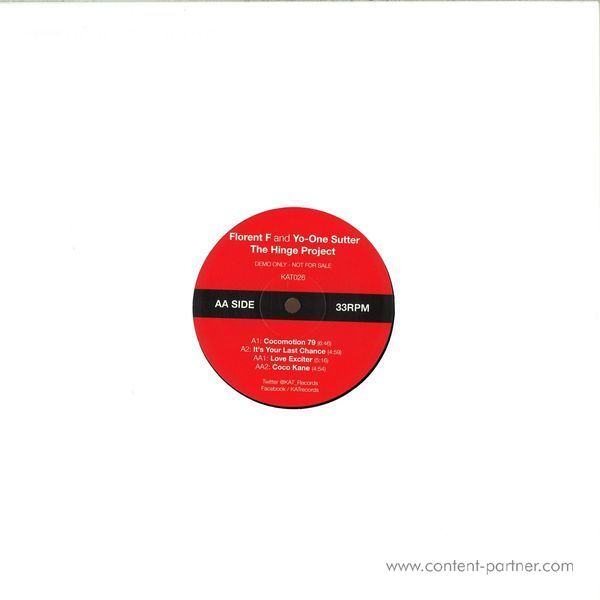 To order please add to basket and proceed to check out
2.
It's Your Last Chance (4:53)
---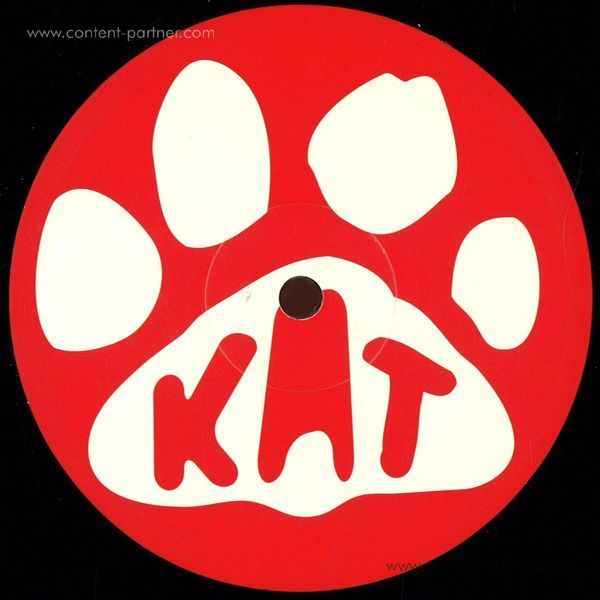 description
Relentless stuff from KAT with release number 26 coming via the Hinge Project, a disco balled collaboration between Florent F and Yo-One Sutter. Having a penchant for all things Rinder & Lewis is no bad thing and that's what this release if all about, a cap doffed in their El Coco direction.

First up we have 'Cocomotion 79' : A top draw, classy as, uber cool disco lounge biggie that was out in (you guessed it) 1979. Things have been slightly slowed down from the original and chopped in all the right places taking this from over 10 mins down to just under 7 strengthening those fender Rhodes and string sections along the way.

Next up is 'It's Your Last Chance'... A sultry mid-tempo ditty with an absolute killer groove edited down to accentuate that ace vocal hook. Tempo'd for Dj pleasure (without losing that all important live feel), subtle delays effects sprinkled over the top with a filtered mid-section for added oomph - massive ! On the flip we have 'Love Exciter' - A full on dancer with bonafied disco hand claps, squelchy bass, clavs and strings.

Here the tempo has been brought down considerably from the original with the beats are locked down for mixing delights and finishing things off nicely we have the classic 'Coco Kane'. Insane disco loops, massive bassline and all round killer string arrangement rounds things up very nicely.