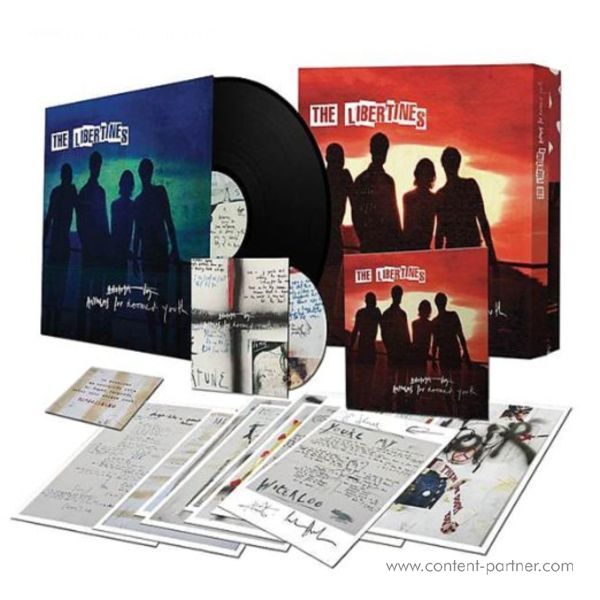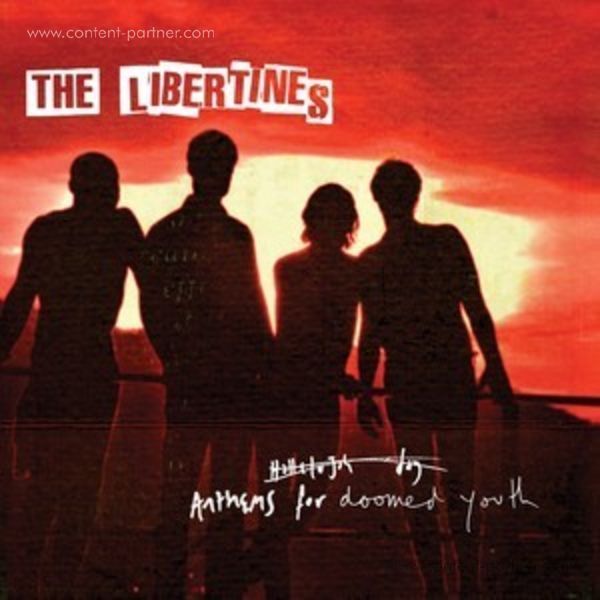 Anthems For Doomed Youth (Ltd. Boxset)
4.
Anthem For Doomed Youth
---
11.
Glasgow Coma Scale Blues
---
13.
Bonus Track: Love On The Dole
---
14.
Bonus Track: Bucket Shop
---
15.
Bonus Track: Lust Of The Libertines
---
16.
Bonus Track: 7 Deadly Sins
---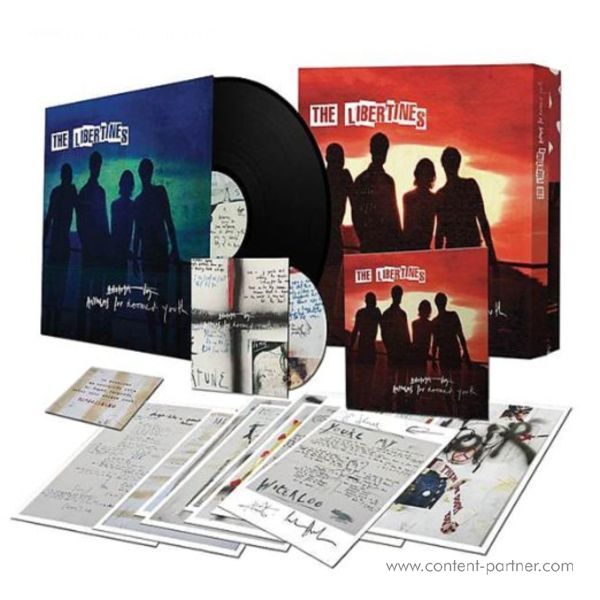 description
'Anthems For Doomed Youth' Limited Edition Deluxe Boxset

Anthems for Doomed Youth is the third studio album by English garage rock band The Libertines, released on 11 September 2015. The album contains two notable literary references, the tracks "Anthem for Doomed Youth" and "Gunga Din" referencing poems of the same titles by Wilfred Owen and Rudyard Kipling respectively. "Gunga Din" was released as the album's first single on 2 July 2015. The album's second single, "Glasgow Coma Scale Blues", was released on 20 August 2015.

The album was released in 3 formats: Digital, CD, and Vinyl. There is also a Deluxe Edition, released on CD and Digitally, including extra tracks. A box set, including a Deluxe CD, a Vinyl copy, exclusive film, and signed art prints, was also released.

To celebrate the release of the new LP 'a week of shenanigans' was announced, mainly taking place at Camden's Dublin Castle venue. The run of events was titled 'Somewhere over the Railings'.